What Olive Garden Can Teach B2B Companies About Innovation
Olive Garden – the casual Italian dining chain – recently ran a one-day promotion offering free babysitting to parents. By partnering with My Gyms – a chain of gymnastics facilities for children – the restaurant allowed parents to drop their kids off at My Gyms, enjoy a child-free dinner at Olive Garden and show their restaurant receipt at the gym when they picked up their kids.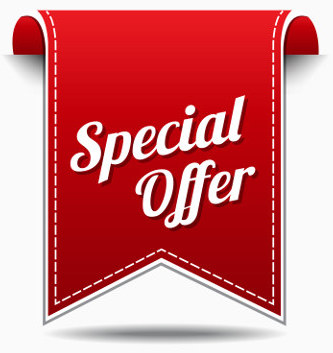 Why would Olive Garden do this? Obviously, the company hoped that free babysitting would attract more customers – particularly those who wouldn't otherwise have been customers. (I'll admit that, as a parent of small children and someone who rarely eats at Olive Garden, I wondered whether the prospect of free babysitting would entice me to visit.)
This is a great example of identifying hurdles in the buying process – and leveraging a partnership to address them – to open up a potential new customer segment.
Of course, the Olive Garden promotion got me thinking about how this same approach could be leveraged by B2B product managers. Many times, companies do a decent job of identifying customer problems that need to be solved, but they limit their thinking to their internal capabilities.
Want to break the standard mold of thinking only about options within the walls of your business? Try this process:
Identify segments that are interested in your product or service but not purchasing, or are purchasing less than expected.
Understand their needs and buying process to isolate barriers to purchase.
Evaluate whether those barriers to purchase align with your company's capabilities. If not, identify whether a partnership may be an appropriate approach to addressing them.
Here a few examples of how this concept could be applied for business-to-business companies:
Example 1:
Product: Co-located high-availability Web hosting
Problem: Prospects like your service offering but don't like the hassle of moving their own hardware, don't have the resources to buy redundant hardware, and can't handle the downtime associated with moving equipment.
Solution: Replicate the prospect's environment on your servers temporarily during the move and partner with a specialized moving company to handle the transport of the customer's equipment into your facility.
Example 2:
Product: Tablet-based software that monitors production lines in manufacturing facilities
Problem: Plant managers could benefit from the software, but they don't currently have tablets and are getting pushback from corporate IT about procurement, durability and device management.
Solution: Create a package that includes software, hardware and services. Install and pre-configure your software on tablets and offer it along with mobile device management software from a partner. Partner with others that can provide rugged cases, extended device warranties and replacement coverage.
Note that the partnership strategy doesn't guarantee success. The underlying product needs to solve customer needs and be priced appropriately, as do the additional products or services that you bundle together or offer through a partner. Also, remember that your partners will reflect on you (positively or negatively), so choose and manage them appropriately.
Did the Olive Garden babysitting promotion succeed? The company has been mum on the results, so it's hard to tell. The promotion may have been useful just for the free advertising the restaurant received when major media outlets picked up on the story. There were also some cynics suggesting that this promotion was not for the benefit of the parents, but for the benefit of other diners who could enjoy a dinner without the distraction of other guests' children.
Regardless, it's great to see a company innovating and testing out new ways to potentially increase sales and attract new customers – qualities that nearly all companies would be smart to emulate.
Categories