Forrester's Post-Election US Tech Budgets And Economic Impacts Of A Trump Administration
Forrester updated its 2017 US tech budget outlook after results of the US presidential election came in.
"Our pre-election forecast for the US tech market assumed the election of Hillary Clinton as president and the continuation of the Obama administration's policies," writes Forrester's Andrew Bartels, vice president and principal analyst and author of the report. "The election of Donald Trump as president introduces significant but still undefined shifts in the US economy's direction."
Forrester still expects positive — albeit lower — growth for the US tech market in 2017, with a 4.3% increase in tech spending (as compared with our pre-election forecast of 5.1%). This means that US businesses and government will spend $1.49 trillion on tech goods, services, and staff — up from $1.44 trillion in 2016, according to Forrester's forecast. For a year-over-year comparison since 2015, see the graphic below: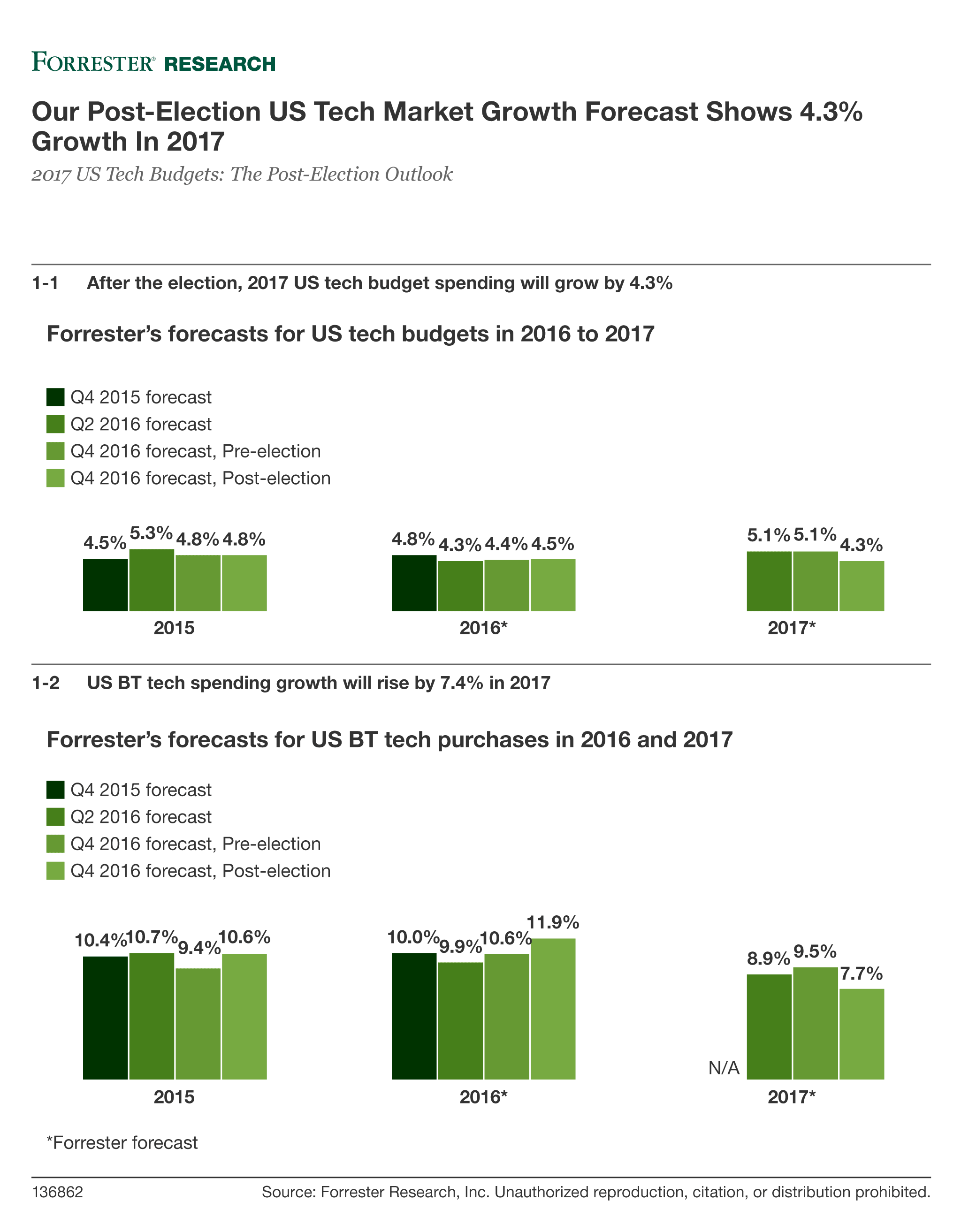 Click here for more information, and please contact us if you'd like a copy of this report.