Wearables Will Reach Critical-Mass Adoption By 2021
US consumer adoption of wearable devices will reach 29% in 2021, up from 18% last year, according to a new Forrester Data forecast. Today the vast majority of consumers who own and use wearables have a health or wellness device (17%), while monitoring, retail, notifications, and travel are expected to grow: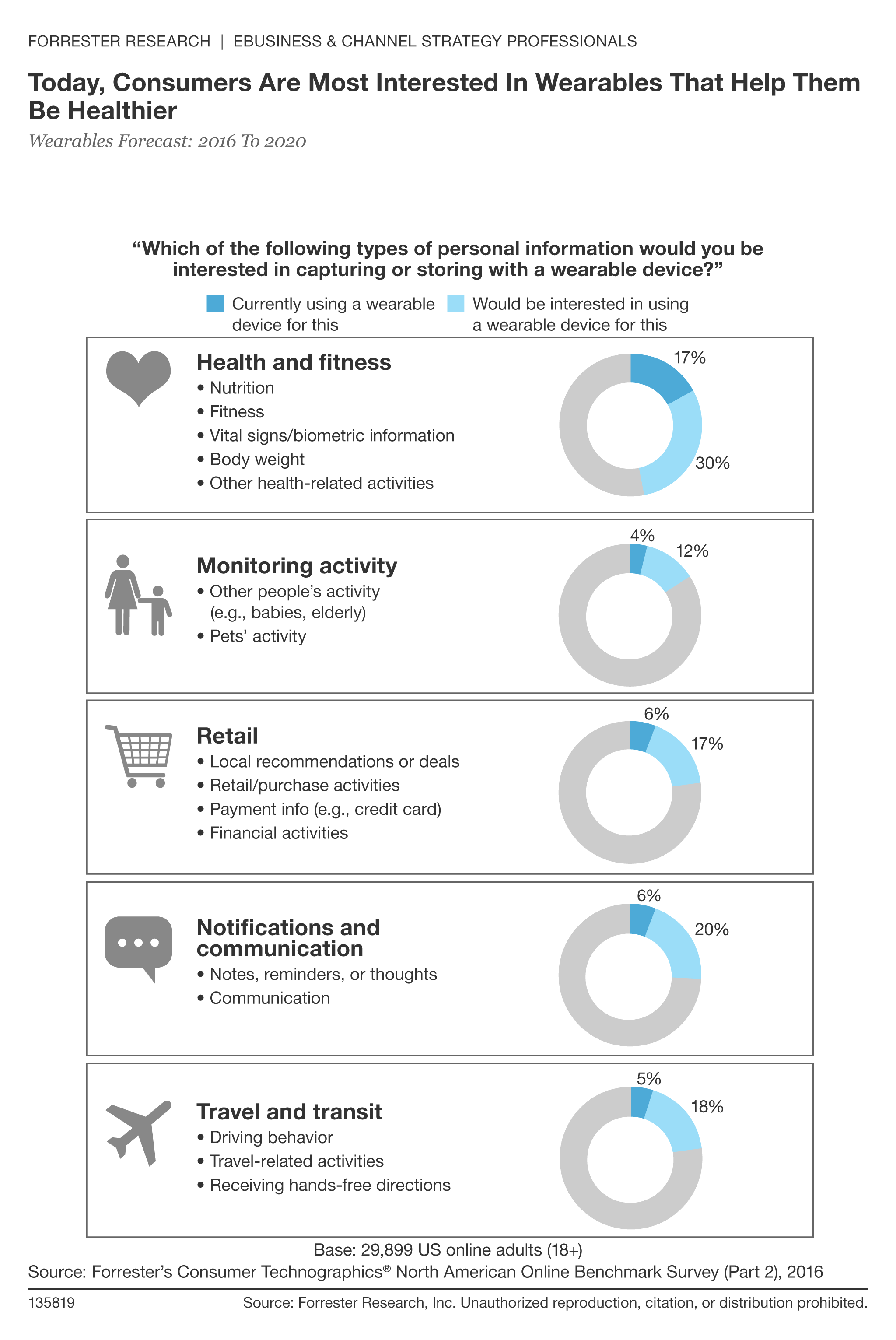 Additional findings from Forrester's latest wearables forecast:
Wearables sales will grow from $4.2 billion in 2015 to $9.8 billion in 2021. Both device volume and a larger mix of more expensive wearable devices such as smartwatches, apparel, and glasses will fuel the revenue number.
Smartwatch sales will hit $16 million in 2021. By 2021, over one-third of the 46 million wearables sold will be smartwatches. Higher consumer adoption of mobile payments, voice, notifications, and wellness applications will spur growth.
While some digital businesses have wearables strategies today, these are nascent with a focus on piloting watch apps in order to learn. Just over a third (34%) of businesses do not have a wearables strategy today and do not plan on implementing one in the future, while only 11% currently follow a wearables strategy.
Click here for more information, and contact us if you'd like a copy of this report.