Featuring:
Arielle Trzcinski, Senior Analyst and Jeff Becker, Senior Analyst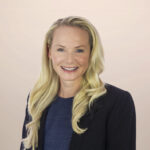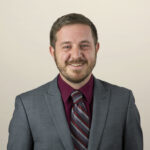 Show Notes:
"The enemy of art is the absence of limitations." — Orson Welles
When Orson Welles shot his first film, he had no formal training. He was learning on the fly. Someone handed Welles a hastily compiled list of filmmaking terms and he figured out what they meant by matching terms to scenes in the silent film The Cabinet of Dr. Caligari. Plus, his studio was so unenthused about the project that he was forced to shoot scenes behind their backs, and a fall left him directing from a wheelchair.
But Welles pushed forward anyway. Although he lacked technical knowledge, he had a bold willingness to experiment and a determination to tell his story.
The result was Citizen Kane, considered by many to be the greatest film of all time.
Great innovation can be done under pressure. Great innovation can be done when the status quo simply won't cut it for the project at hand. Great innovation can happen when the route you're going down isn't leading to success. In this episode of What It Means, Senior Analysts Arielle Trzcinski and Jeff Becker discuss the limitations and opportunities facing today's health insurers.
The limitations can't be denied. Costs are rising. The population is aging. The regulatory atmosphere is alive with change and uncertainty. Employers and individuals are becoming empowered. Consumers have high expectations for customer experience. But insurers do not have to respond to all this by accepting defeat.
Instead, it's the perfect moment for health insurers to redefine the member experience. Companies are already taking steps to increase transparency, improve experience design, and enhance the insurer/consumer relationship.
The future may be uncertain, but it's also bright.
Categories