Featuring:
James McQuivey, Vice President, Principal Analyst, Brendan Miller, Principal Analyst, Jennifer Wise, Senior Analyst, and Prat Vemana, Vice President Online, The Home Depot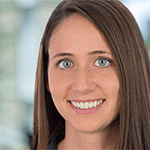 Show notes:
Most retailers embrace mobile, but many are merely checking the boxes on features and functionality. Few go to the next level, consciously constructing an experience that meets customers' explicit as well as implicit needs.
In this bonus episode, take a not-so-random walk with Forrester Vice President and Principal Analyst James McQuivey and fellow analysts Brendan Miller and Jennifer Wise as they go deep into the case study of The Home Depot — and discuss the firm's success in mobile web experience. (The company was ranked at the top of Forrester's Q4 2017 US Mobile Web Retail Wave.)
James also speaks to Prat Vemana, vice president online at The Home Depot, to understand how the company not only nails the fundamentals of mobile web experience but also takes the extra step of rethinking how customers experience specific features.
Categories