Forrester Decisions One Pagers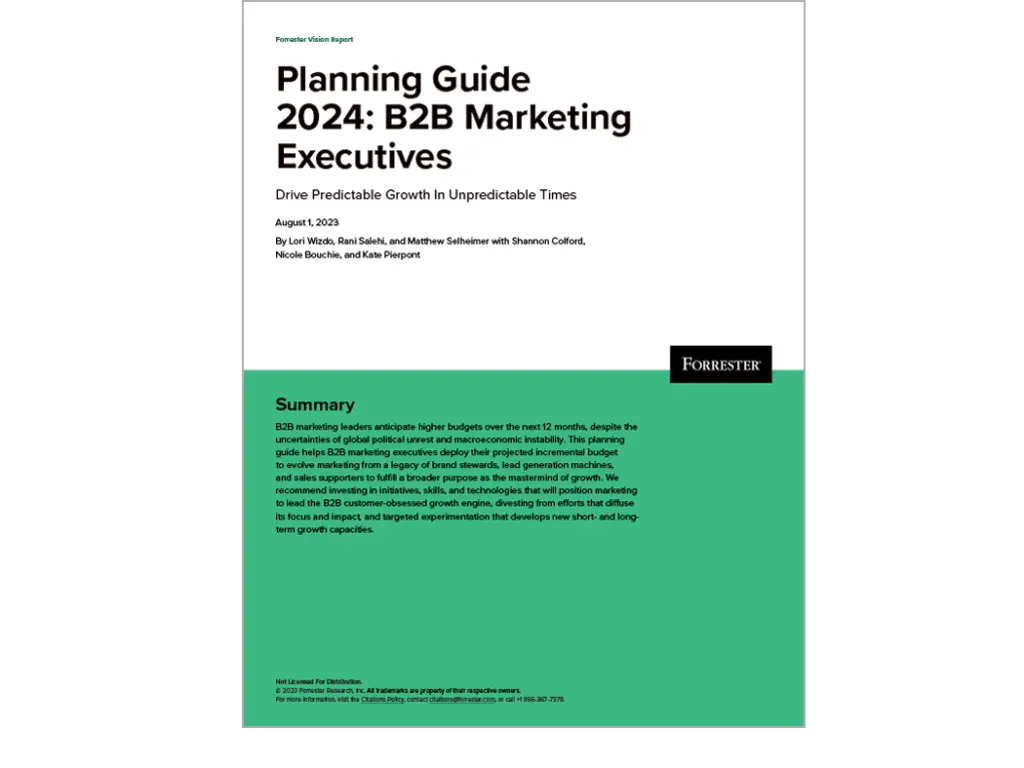 Planning Guide 2024: B2B Marketing Executives
Download our Planning Guide 2024: B2B Marketing Executives report for research-driven insight on the areas we've identified for investing, divesting, and experimenting with your 2024 budget.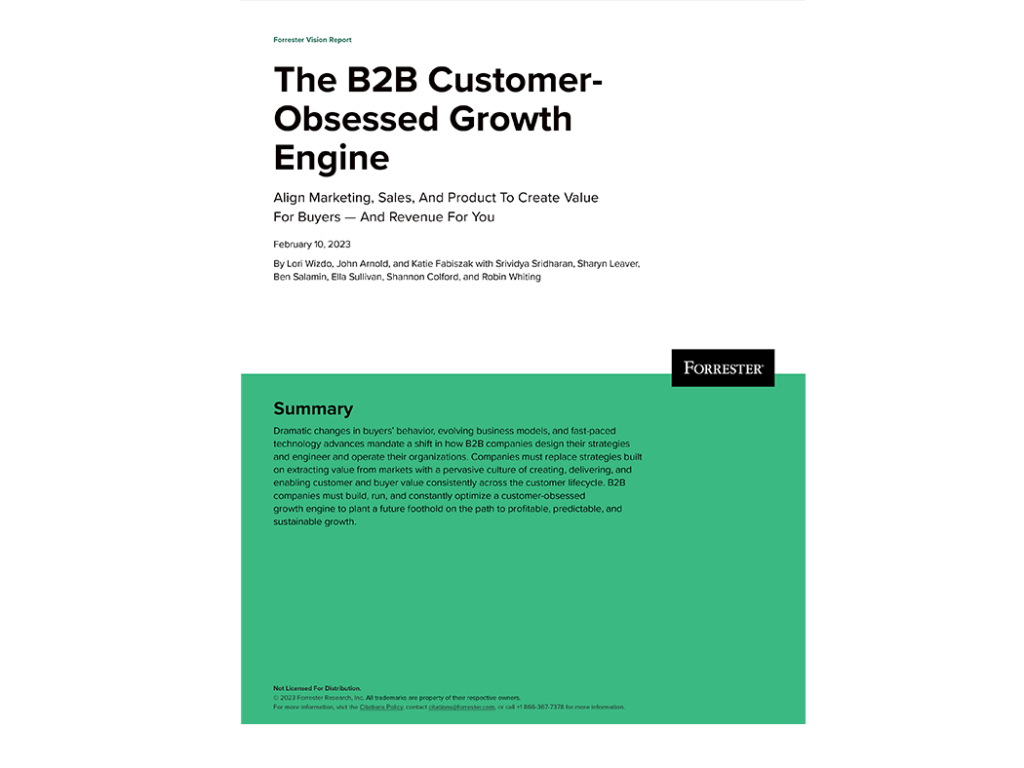 The B2B Customer-Obsessed Growth Engine
Download this report to learn how to advance B2B outcomes with a customer-obsessed growth engine that aligns marketing, product, and sales teams on customer obsession — and lays the foundation for profitable, predictable, and sustainable growth.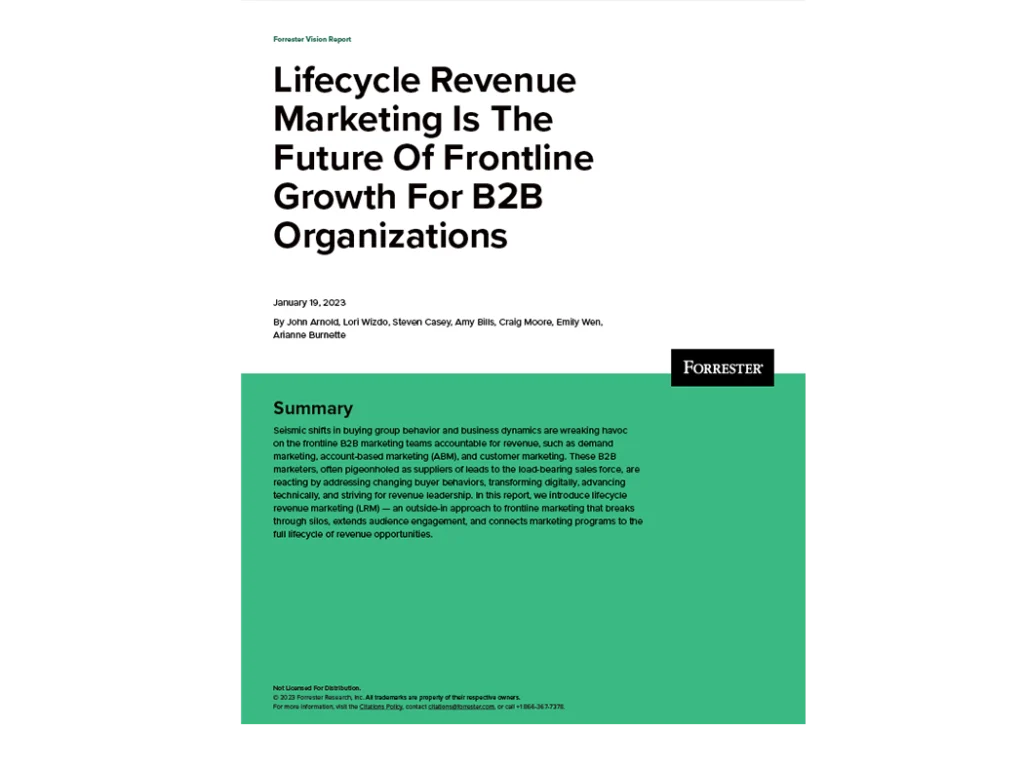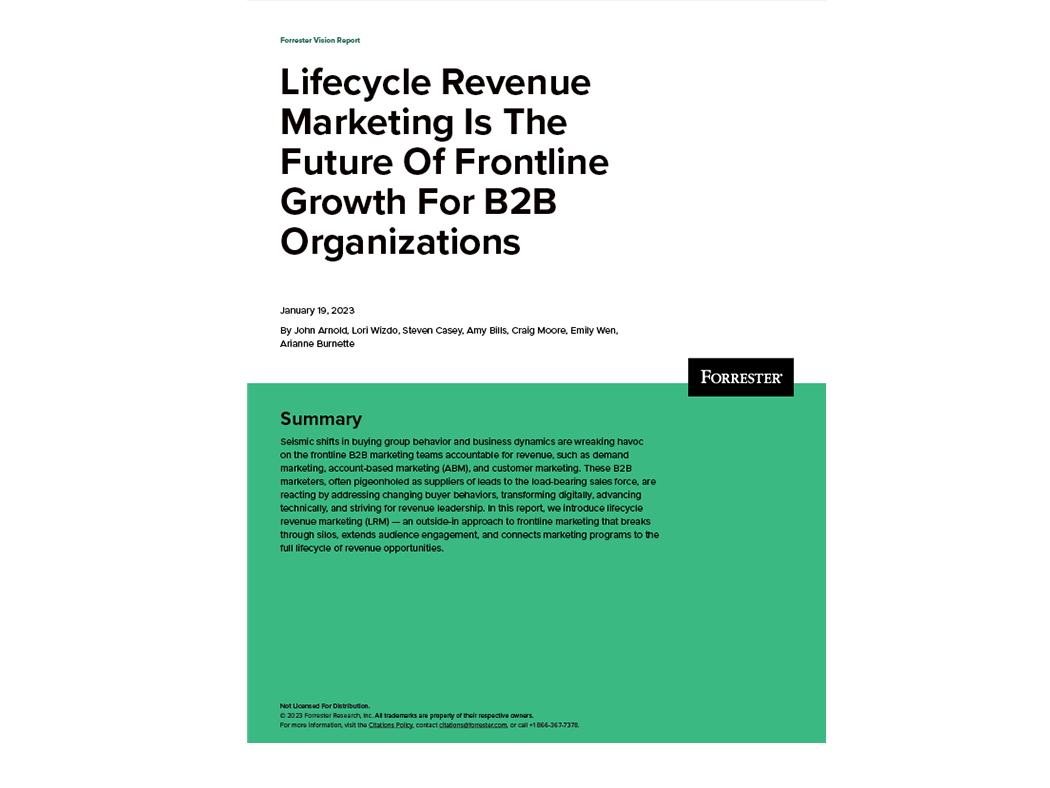 Contact Us
Got questions? Talk to one of our friendly Forrester team members at the hub! 
You may also drop us an email at marketingapac@forrester.com or fill out a form here.