A Customer-Centric Organization Built to Last
Moving toward customer-centricity is often an item on the CMO agenda. After all, what organization would say it doesn't want to be customer-centric? So, if the desire is there, why is it so hard to make this happen?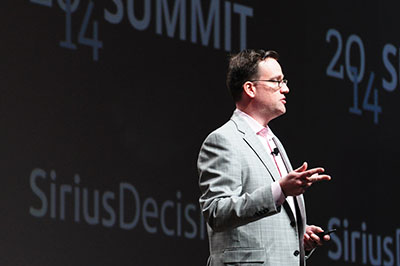 As one EMEA CMO I know put it: "Often the natural DNA of an organization is to revert back to its common denominator – a product-out view."
At one of our recent EMEA CMO forums, we had a lively debate about how to shift that common denominator and truly transform the organization. Here are some key points we discussed:
Customer-centricity must be clearly defined in business terms, permeating the organization across strategy, culture, operations, processes and actions. It can't just be a philosophy. It must lead to tangible business results and must be linked to the strategic imperative and value drivers of each organization.
Customer-centricity must start from the top. The CMO has a clear role to play as change agent, evangelist and lobbyist to mobilize the support and commitment of the CEO and other senior executives. But the CMO is also the "insights engine room," holding the single source of the truth, as well as aligning the other functions.
In organizations where customer-centricity is not just given lip service, at minimum three important functions support this transformation – portfolio marketing, customer experience (function) and customer marketing.
To mobilize the broader organization, the vision of customer-centricity must get translated for each function, so that each function clearly understands the role it can play in that transformation. Toward that end, customer experience mapping is a valuable exercise that not only helps us visualize what we want to achieve but also helps us articulate where we are and identify/prioritize the gaps we must address.
Customer-centricity is a journey. It can't happen overnight, and it is certainly not a "little c" change. Unfortunately, B2B organizations often fall into a common trap that leads them to think they are transforming, when their efforts are really just playing in the margins.
Categories