A SiriusView to Contact Data Management Vendors
Contact data management vendors offer a range of services
SiriusDecisions' recently published SiriusView, "Contact Data Management 2015," evaluates 13 vendors
Selecting the right contact data vendor is an important piece of an organization's overall data management strategy
Contact data management vendors offer a range of services, including data health checks, list procurement, ongoing data cleansing and appending, and specialized research services. SiriusDecisions' recently published SiriusView, "Contact Data Management 2015," evaluates 13 vendors serving the contact data needs of today's B2B marketing professionals. Selecting the right contact data vendor is an important piece of an organization's overall data management strategy, allowing it to optimize its efforts to acquire, cleanse and enrich its data. In this post, we provide a snapshot of considerations for each vendor.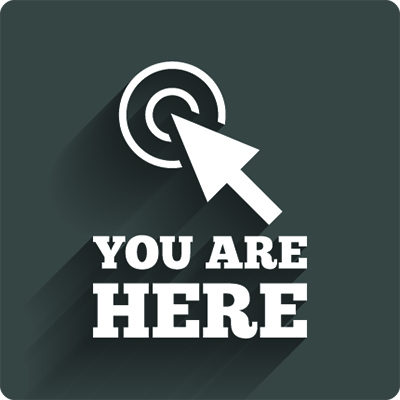 Avention
Avention is a strong choice for organizations that can articulate the attributes of their target companies and personas – and don't want to be limited to traditional "checkbox" search parameters. The vendor's proprietary search and custom configuration tools draw from relevant publicly available data, as well as other sources, to return rich information about contacts and their companies. Avention uses application program interfaces for connections into marketing automation platforms (MAPs) and sales force automation (SFA) systems and can schedule cleanse-and-append updates as frequently as needed. However, organizations looking for deep detail in a specific functional area (e.g. IT resources) may be better served by another tool.
Data.com
Data.com, a Salesforce.com offering, provides enterprises and small and medium-sized businesses using Salesforce.com with a self-service solution to find new account and contact data, conduct analysis on their data health and clean existing data. Organizations that use Salesforce.com and have high-volume data sourcing and maintenance needs may find the Data.com offering a good fit. However, because Data.com's functionality is offered only within the Salesforce.com platform, it cannot be used by organizations that have implemented any other SFA platform.
DiscoverOrg
DiscoverOrg provides organizations focused on selling into IT, marketing and finance markets with an easier way to acquire information about buyers and their specific needs. The tool is appropriate for organizations looking to get a deeper understanding of contacts' organizational structures, technology installation and purchase cycles. Organizations that already subscribe to similar services or are seeking only contact lists for one-time use may not benefit by adding DiscoverOrg to their contact data mix.
Harte Hanks
Harte Hanks provides data acquisition, data management and data quality solutions. Offerings are deployed in multiple ways, including point services, multi-service delivery and complete database outsourcing. For organizations with large databases, specialized data requirements, and multiple buyer personas and product lines, Harte Hanks should be on the list of vendors to evaluate. Smaller organizations and those with less complex requirements may want to consider other vendors.
InsideView
InsideView Open Platform is a good choice for B2B organizations looking for an integrated solution to support marketing, sales and account management. It combines data from thousands of sources to determine the best set of contact attributes and offer insights based on contacts' connections with each other. Tight integrations with a variety of MAPs and SFA systems also make it easy for marketers and sales reps to quickly locate the buyers and decisionmakers they're targeting for demand creation. For organizations looking for robust, ongoing bulk cleansing services, however, InsideView may not be the best option.
Leadspace
With a focus on finding relevant contacts using unstructured data sources in addition to traditional databases, Leadspace identifies and augments contacts from Web and social media data. Organizations seeking contacts that have taken a specific online or social interaction, or require timely notification regarding contact changes (e.g. role changes) should consider Leadspace. However, for organizations whose target personas or companies are not active on social or Web properties, as well as organizations that are not seeking look-alike modeling or targeting, other data vendors may be a better fit.
MeritDirect
MeritDirect's offerings are especially apt for large enterprises (more than $5 billion in annual revenue) that need comprehensive marketing data and related services to serve global campaign needs. MeritDirect blends customer and prospect data from multiple sources to provide a technology platform, data, services and analysis that allow customers to plan, manage and execute their marketing campaigns. MeritDirect's full-service approach may not be an ideal fit for organizations looking for a transactional, self-service approach to contact data acquisition, cleansing and appending services.
NetProspex/Dun & Bradstreet
NetProspex, which was acquired in January 2015 by Dun & Bradstreet, is a contact and database services provider well suited for helping B2B organizations acquire, enhance and maintain contact data. However, organizations seeking database hosting options or detailed organizational charts should consider other vendors.
Oceanos
Traditionally a services-only business, Oceanos has recently launched an online platform through which organizations can manage their contact data. The addition has helped Oceanos evolve into a well-rounded player in the contact data vendor space and a good choice for organizations with needs across various service areas. However, for organizations desiring a more mature self-serve environment and the stability of a larger vendor, Oceanos is not the strongest option.
RainKing
RainKing is suitable for organizations whose data needs include identifying buying centers, current technology footprints, organizational charts and North American/European contact data. RainKing is actively expanding its marketing and sales contact database, but its data is still mostly focused on IT buyers, making it less relevant for organizations looking to sell into other buying centers (e.g. human resources). Additionally, organizations looking for database hosting services or multilingual support would need to supplement RainKing's services with additional service providers.
ReachForce
ReachForce is suitable for organizations that require contact acquisition, continuous database profiling and cleanup, inbound forms completion, and data cleansing and appending. Additionally, organizations that need a partner to help with a customized data management strategy should consider ReachForce. Those looking only for contact data acquisition – or have a strong business need or desire for self-service – may not benefit from ReachForce.
Social123
Social123 is suitable for marketing and sales teams seeking a self-service way to obtain new contacts or enhance their existing contact databases with social data. Companies with needs for customized research services or those whose current contact data service vendor provides social data enhancement – may not benefit from Social123.
ZoomInfo
ZoomInfo should be considered by organizations seeking a self-service data solution with Web form auto-complete functionality and a range of other services (e.g. analytics, de-duplication, health checks, bulk name purchases). It is also suitable for organizations looking for contact data across a variety of industries and/or to preview data prior to download and purchase. Organizations in need of detailed information on technology installations or organizational hierarchies may not benefit sufficiently from ZoomInfo's services.
Categories