Accelerating the B2B Revenue Engine
By understanding the factors that drive revenue, B2B leaders can make better decisions about which actions and investments to prioritize

Top-ranked revenue drivers include factors owned by sales, marketing and product as well as external market conditions

The categories of revenue engine performance include growth rate, productivity and efficiency
B2B leaders often look at success through a binary lens – either they make their number, or they don't. And even though revenue attainment will always be the ultimate barometer of success, using this number as the exclusive point of reference can prevent leaders from taking a more sophisticated look at how the B2B sales, marketing and product revenue engine actually works.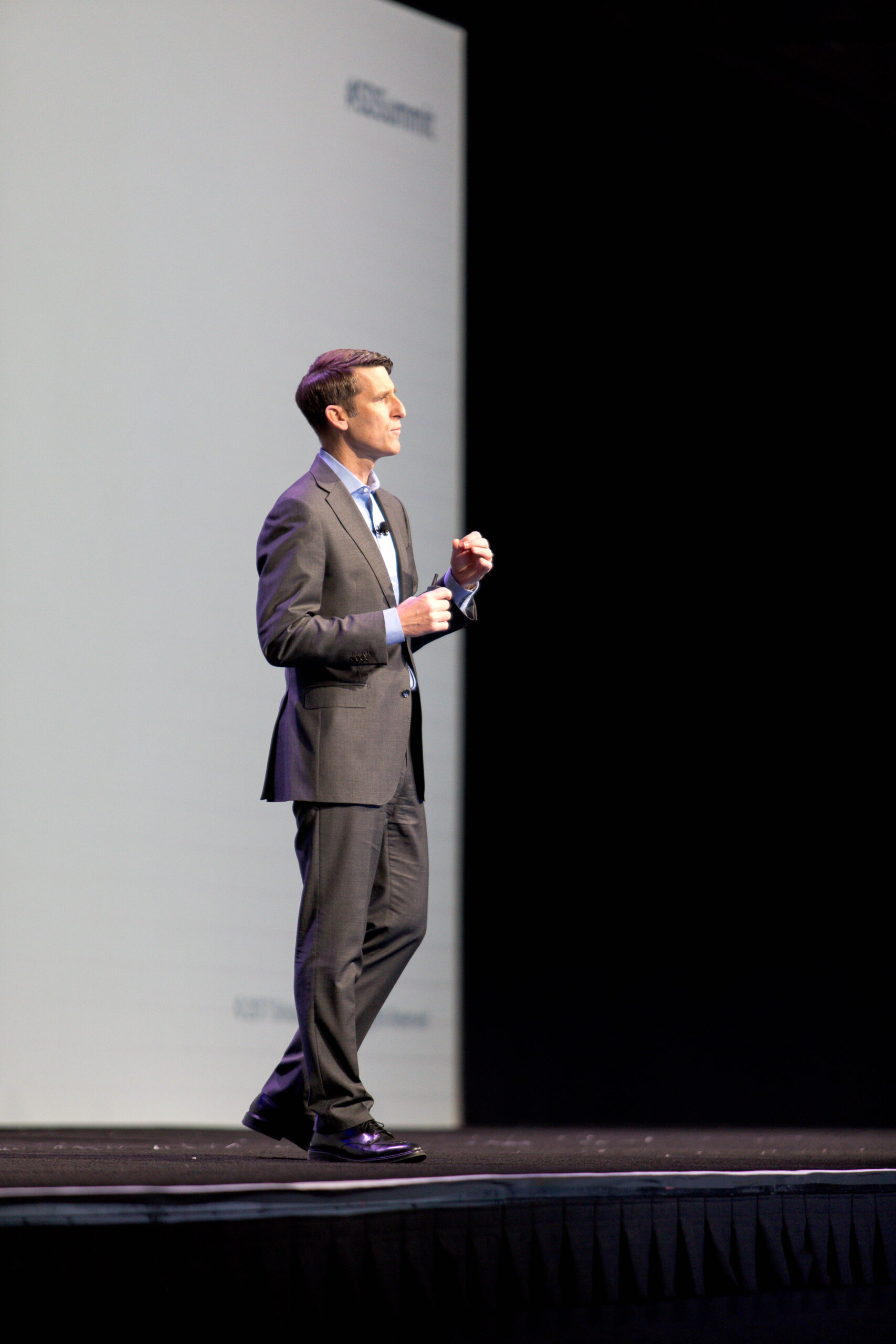 At Summit 2017 in Las Vegas today, Tony Jaros and Phil Harrell provided delegates with a detailed view of the many components of a B2B revenue engine, with the following promise: By understanding the factors that drive revenue, B2B leaders can determine not just whether they are meeting a particular number, but also whether their organization is performing at its maximum potential – and which actions they should prioritize to maintain and accelerate growth.
During their keynote address, Tony and Phil shared with the Summit audience findings from a SiriusDecisions study that analyzed responses and results from sales leaders at B2B organizations to identify which of 288 potential drivers had the strongest correlations with revenue success.
"With this data and analysis," said Phil, "we now have a way to look deeply into the revenue engine and understand the contributions of different functional groups and factors that most strongly link to revenue results."
The study analyzed the impact of these factors on three categories of revenue engine performance:
Growth rate. Is the organization successful in maintaining or improving its rate of revenue growth?
Productivity. Is the organization able to maintain or increase the amount of revenue produced per full-time equivalent (FTE) across the sales, marketing and product teams?
Efficiency. Can the organization sustain or increase the amount of revenue generated relative to its investment in variable sales and marketing spending?
The study showed that while market conditions had the biggest impact in the growth rate category, factors relevant to sales and marketing also were strong drivers – with outsourced services, new logos from marketing, pipeline-to-quota ratio, and revenue from renewals rounding out the top five.
"It's not surprising that the number-one factor in terms of impact on growth rate is market conditions," explained Tony. "The market that a company either finds itself in or, even better, makes has a lot to do with how successful it's going to be. But this factor was not a runaway winner." A clear pattern in the study results, referenced by both Tony and Phil, was the consistent presence of factors owned or influenced by marketing and product, as well as sales, among the top drivers of revenue.
Within the productivity category, the highest-ranked contributors to revenue engine performance demonstrated the power of teleprospecting function as well as a company's ability to combine internal and external teams to drive results. Upsell revenue, inside sales revenue and renewable/maintenance revenue rounded out the top five factors that correlated with strong performance in this category.
In the efficiency category, the impact of sales in helping organizations achieve higher revenue per headcount was evident, although the marketing and product functions also play important roles. The top factors cited as success drivers in this category were named/strategic account reps, gross margin, sales sourced pipeline, sales sourced revenue and upsell revenue.
After presenting the results of the study, Tony and Phil concluded their presentation by demonstrating how B2B organizations can apply the revenue engine approach to inform the decisions they make to accelerate revenue growth, productivity and efficiency. By using benchmark data to discover where an organization overinvests or underinvests compared to a peer set, and analyzing these factors in the context of business results, B2B leaders can gain insight into which initiatives and investments will have the greatest revenue impact.
Categories