Adding the Human Element to SLAs
Logic and defined processes must be supported by an understanding of the human element of service-level agreements (SLAs)
The SLA should be treated as a document to lay out guidelines under which the marketing and sales functions can jointly operate
As with all company procedures, managers at all levels must decide whether SLA adherence is a request or a requirement
An effective lead management process requires clear governance – and this is best enforced through service-level agreements (SLAs). Often introduced with great expectations and fanfare, SLAs define when and how leads should be advanced from one function to another. Organizations that have clarity around their lead management process experience improvement in pipeline conversion rates, quality of leads, sales velocity, sales efficiency, productivity and utilization – and a measurable increase in marketing value.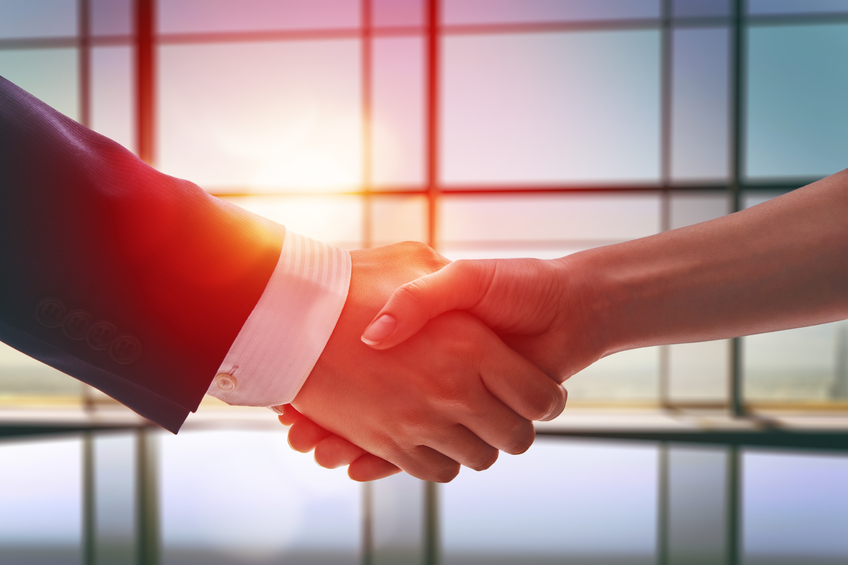 Yet for all the logic of improved process alignment that adherence to SLAs offers, many companies continue to see employees struggle to follow the requirements laid out within the agreements. We suggest tackling the problem by examining five separate dimensions.
One: Strategy
SLAs are for every marketer and sales rep in each country or BU. Promote the notion that the Demand Waterfall® and the associated handoff stages offer a standardized communication pathway to more productive use of the sales team's time and greater visibility into marketing activity aimed at supporting their sales efforts.
To ensure that leads of the correct quality are passed along, engage marketing teams in lower Waterfall diagnostics that discuss the effects of poor-quality lead transfer and consider the broader topic of marketing employees holding end revenue goals.
Review personal targets/objectives and ensure they adhere to SLA compliance. If the quantity rather than quality of leads is set as a personal target, the credibility of marketing is diminished, bringing the process into disrepute.
Two: Positioning
Highlight the level of involvement that sales colleagues have had in the creation of the SLAs. Show the benefits of SLA alignment, acceptance and compliance by recourse to facts and figures, and continue this during team meetings and pipeline review sessions until SLA adoption becomes part of the DNA of the company.
Common sales allegations are that marketing only uses SLAs as a tool for ROI self-justification, or that they suffer from an inconsistent flow of lead quantity. Introduce documented marketing commitments, including a timeframe entry for newly generated leads (e.g. from an event) and consider committing to a cumulative number of qualified leads to be delivered to a sales team within a given time period.
Three: Process
Stamp out lead "cherry-picking" by flagging the issue visually on the sales manager's daily dashboard to encourage him or her to investigate the issue and if needed, reassign initial evaluation of the lead to another rep. SiriusDecisions recommends implementing a process that requires the explicit acceptance of a lead or disqualified lead by any function in either directional flow within the Waterfall. A less robust option is to implement acceptance steps, such as agreeing to an appointment as tantamount to sales accepted lead (SAL) approval.
Four: People
Trust is an integral part of SLA acceptance and compliance. Replace the frustrated perception of poor lead passing with fact-based discussion by holding regular lead reviews during joint team meetings. Share an on-target dashboard for lead quality with the sales audience can draw attention to places where the process is working, and encourage marketing and sales team members to strive for that success in their areas.
Too often, SLA training is only considered as an initial rollout milestone, and an education lapse builds over time. To combat the education gap, use techniques such as laminated explanation sheets, regular webinars and topic inclusion within new employee onboarding training.
Five: Governance
Managers at all levels must determine whether SLA adherence is a request or a requirement. The use of specific governance dashboards, regular report reviews and quarterly process meetings is key. It is also vital that all parties agree on the reports to be viewed, the frequency of publication and the validity of the reports.
Ultimately, senior executives and functional managers must decide how important SLA governance is to the organization and themselves. An effective Demand Waterfall governed by strong SLA compliance will drive efficiency. This fact is too often forgotten, especially if revenue targets are being met. While the logic and benefit of SLAs cannot be rationally argued against, companies must understand the barriers that prevent employees from fully embracing SLA procedures. Overcoming the obstacles does not require watering down or removing control, but instead requires a review and action across key dimensions.
Categories