Applying Science to the Sales Forecast
A sales forecast should be based on what you know – not what you want
We can improve forecast accuracy by analyzing trends, modeling behavior and collecting metrics
Sales leadership often focuses on the number and value of deals in the pipeline in the mistaken belief that more is better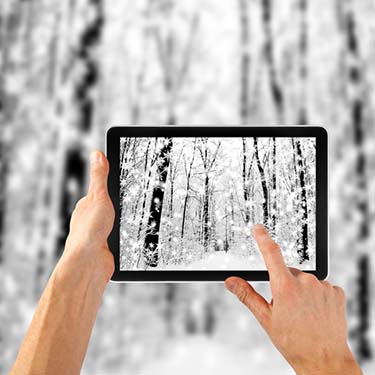 As I write this, I'm looking out my window at almost 12 inches of snow that isn't supposed to be here. I live in Denver, and according to the weather forecast, we were supposed to get some light snow in the city – with greater accumulations in the mountains, about 30 miles to the west. But as we've learned time and again this winter, short-term weather forecasting is not an exact science. Many years of data and sophisticated modeling have given us great insight into long-term trends, and have certainly improved the accuracy of short-term predictions. Still, there are simply too many variables that can throw predictions off. For example, minor changes in air currents and moisture content can cause a deviation of 20 miles in the direction of heavy snow bands.
The same principles and margins for error apply to sales forecasting. It's simply impossible to predict with 100 percent accuracy when a group of people in another company (known as buyers) will make a purchase decision. With human beings involved, there are even more variables to take into account.
Common issues we see with the forecast process include:
Overdependence on sales managers' interpretation. Sales managers often roll up individual opportunities in the pipeline and apply over-rides or adjustments. Often driven by pressure from above, these adjustments only add uncertainty and risk to the forecast.
Perception of where the deal is in the sales process. A sales process can move only as fast as the buyers are willing to go. Analysis can identify inflection points and observable outcomes that must be met to confirm that buyers are moving to the next stage in their journey.
Inconsistent pipeline management. A lack of discipline and consistency in entering and maintaining opportunities within the sales pipeline quickly leads to incorrect conclusions about the health of the pipeline, and reduces the accuracy of the forecast.
Overemphasis on quantity vs. quality. Sales leadership often focuses on the number and value of deals in the pipeline in the mistaken belief that more is better. By increasing the number of unwinnable deals reps are expected to manage, companies promoting high pipe-to-quota ratios are actually mandating that reps become less efficient.
A sales forecast should be based on what you know – not what you want. We can improve forecast accuracy by analyzing trends, modeling behavior and collecting metrics (e.g. sales cycle times, win rates). We can then apply those indicators to individual deals, and validate the results with the observations and knowledge of sales reps and managers.
Categories