Are You a Modern Sales Leader?
B2B buyers increasingly gather product information online and rely less on sellers early in the sales cycle
Sellers must adapt to the changing behavior of buyers by offering unique industry insights and product expertise
Today's sales leaders must be analytical, strategic and innovative
Sales is undergoing massive change as the role continues to adapt to the changing behavior of B2B buyers. Because buyers are able to empower themselves with product information that is widely available online, they are less reliant on sellers early in the sales cycle.
Successful sellers have responded to this new reality by offering buyers industry insights and product expertise that add unique value to the research buyers are doing on their own – and by becoming more technology savvy, more prepared to respond to the questions of highly informed buyers, and more process driven. Not surprisingly, the chief sales officer role is also changing to reflect these changes in buyer/seller dynamics.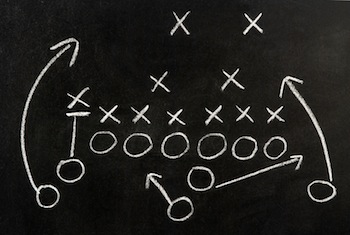 Many traits of a successful sales leader remain the same as they always have – including having a competitive makeup, energy and passion, strong interpersonal skills, empathy with buyers, exceptional communications and listening skills, the ability to hire well and inspire a sales team, and excellent execution abilities. Modern, best-in-class sales leaders combine those more traditional traits along with the following five characteristics:
They're analytical and interested in the science of sales. Modern sales leaders are aggressively adopting technologies that give them more data and insight into what is working and not working, so that they can coach their teams to better performance. They're implementing dashboards that serve as early warning indicators so that they can take corrective action in time to change the revenue trajectory.
They drive alignment with their C-suite peers in marketing, product, finance, HR and engineering. Modern sales leaders realize that they can't succeed without strong contributions from other functional areas, so they work closely with their peers and drive accountability through the use of aligned goals and bi-directional service-level agreements.
They're operational and process driven. Instead of focusing solely on revenue as the sole measurement of productivity, modern sales leaders focus on the key productivity inputs that lead to strong results. They prioritize productivity initiatives that have the biggest impact on growth and put processes in place that ensure good execution against these productivity inputs. Modern sales leaders build on the makeup of the sales leaders who came before them, increasingly thinking more like chief operating officers.
They're financially literate. Modern sales leaders are fluent in terms like contribution margin, customer acquisition costs, and lifetime value. They understand their company's strategy and work to not just grow the top line, but the bottom line as well. They look to drive top-line growth with the lowest possible cost.
They're highly strategic and innovative. Modern sales leaders constantly align their go-to-market approach with the overall company strategy to help the company achieve its growth objectives. They're always seeking out new ways to design their organizations to maximize results and efficiency.
To learn more about how modern sales leaders are building scalable and repeatable revenue engines, please contact us.
Categories