Assessing Predictive for Your Company at TechX
Hundreds of B2B leaders will gather in Austin to learn about the technologies they should use in their evolving tech stacks
Attendees will learn how and why marketing, sales and product can use predictive applications as "mental modules" throughout the organization
Thursday's analytics session highlights B2B organizations that have successfully adopted predictive applications and the impact they're seeing
Fall is one of my favorite seasons. I love the changing leaves, the chill in the air and the promise of a bountiful ski season. But fall isn't just about apple cider, pumpkin carving and football – it's also the season for the second annual SiriusDecisions Technology Exchange. This month, B2B leaders will flock to Austin to learn about the technologies they should be using in their evolving technology stacks.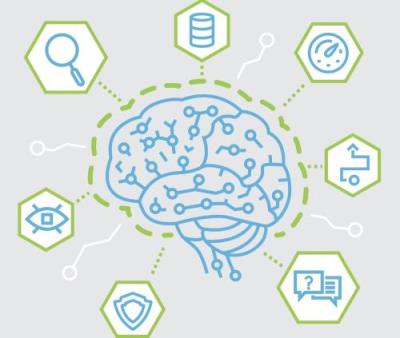 Undoubtedly, one of the hottest topics today is predictive analytics, and organizations want to understand how to use predictive to solve a multitude of problems. On Thursday at the Technology Exchange, Kerry Cunningham and I are leading a session on "Analytics-Enabled Marketing: Nine Use Cases for Better Results." During this session, we'll discuss the commercially available applications of predictive analytics and how organizations should assess them. A key part of this session is a set of case studies that illustrate how several B2B organizations are putting predictive into action and the results they're experiencing.
Below are some additional session highlights:
Organizations must develop "mental modules." We'll review how and why marketing, sales and product can use predictive applications as "mental modules" that can be applied throughout the organization.
Build predictive intelligence. Start by considering your organization's Demand Waterfall® performance and understanding what problem(s) you need to solve (e.g. too few leads, too many leads, and/or conversion issues).
Map your problems to predictive solutions. For example, if your organization has too few inquiries, then prospect sourcing will be the solution to pursue. Sourcing applications to consider include look-alike modeling and intent monitoring – both of which will be discussed.
As you savor the remaining weeks of fall and begin to finalize your 2017 planning, consider our recently published "Demand Creation: Planning Assumptions 2017" report, which identifies expanding the use of predictive lead scoring across the Demand Waterfall as a top five issue for 2017. Marketers must determine where and in what order predictive applications should be introduced to improve decisionmaking. This TechX session – part of the Technology-Enabled Marketing track– could not come at a better time for marketers who are assessing the adoption and expansion of predictive analytics within their organization. We hope to see you on Thursday, November 17 at 11:20 a.m. CT.
Categories