Austin Is a Great Place to Visit for TechX
Join SiriusDecisions in Austin this November for the second annual Technology Exchange
This year's event will feature brand-new SiriusDecisions frameworks and research findings
Network with smart marketing and sales leaders in "The Live Music Capital of the World!"
I am an Austinite. Like many others who live in Austin, I love this town but have mixed feelings about sharing everything great about it with others. The concern comes from the fact that thousands visit every year for a range of events from Formula 1 racing to music festivals and conventions – and fall in love with the town so much that they move here! Maybe the love affair begins with a jog on the hike-and-bike trail around the lake that runs through downtown, seeing amazing live music from a mix of genres, or enjoying the many restaurants that exceed the culinary desires of even the "foodiest" of foodies.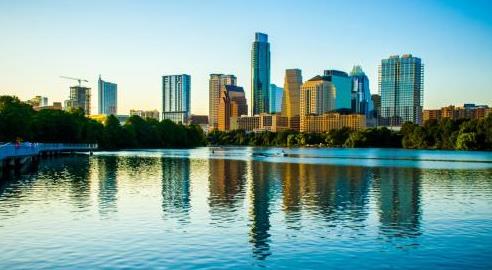 There are many different reasons people are drawn to Austin, and one of the main reasons is the friendly laid-back people you will encounter. There are also numerous respected companies that call Austin home, including Whole Foods, Southwest Airlines, Dell, Silicon Labs, Spiceworks and RetailMeNot, and others that have a strong presence here, like Apple, Cisco Systems, HP, National Instruments and Samsung.
Just as Austin continues its rapid growth, so does the number of vendors and offerings available for B2B sales and marketing technology leaders. At this year's SiriusDecisions Tech Exchange in Austin, the theme is "Discover the art and science of your technology stack." This year's event agenda includes plenty of discussion of organizational capabilities – especially the tricky business of how to enable a team to successfully adopt new approaches to marketing, selling, measurement and reporting, or any other essential B2B activity.
Austin continues to gain favorability as one of the nation's top travel destinations. But don't take our word for it – check out the Austin Convention and Visitors Bureau's Web site to see what leading publications and research firms are saying:
Austin's Zilker Park named third Best City Park in the U.S. by USA Today (April 2016)
Austin named #2 Best Place to Live in the U.S. according to U.S. News and World Report (April 2016)
Austin named one of the Best Cities in North America by Travel Leisure (February 2016)
Austin called America's Next Boomtown by Forbes (January 2016)
Austin named one of the 13 Hottest US Cities for 2016 by Business Insider
Austin-Bergstrom International Airport ranked #16 on cheapflights.com's 2015 Airport Affordability Report (July 2015)
Conde Nast Traveler named Austin's South Congress Avenue one of America's 50 Greatest Hits (July 2015)
Austin ranked #1 on Thrillist's list of America's 12 Greatest Music Cities (April 2015)
Austin named one of the 10 Best Cities for Weekend Vacations by Forbes (April 2015)
Categories