Investigating the Upside Down: Balancing Organizational and Customer Value in B2B Measurement
Despite striving toward customer-centricity, too many B2B sales and marketing functions have not evolved the ways in which they measure achievement
Internally focused systems of measurement do not provide sufficient insight on how organizations generate value for buyers and customers
In their Summit 2020 session, Ross Graber and Anthony McPartlin shared a vision for balancing measurement between organizational and customer value
The concept of parallel universes has obsessed science fiction fans and scientists alike for generations. This theme pervades comic books, video games, TV, and movies. In the Netflix series Stranger Things, for example, the Upside Down is an alternate reality that exists in parallel to the human one. It contains familiar places, properties, and characteristics — but concealed in mystery and shadows. As the series proceeds and the characters begin to investigate the Upside Down, the line between the two worlds becomes increasingly blurred.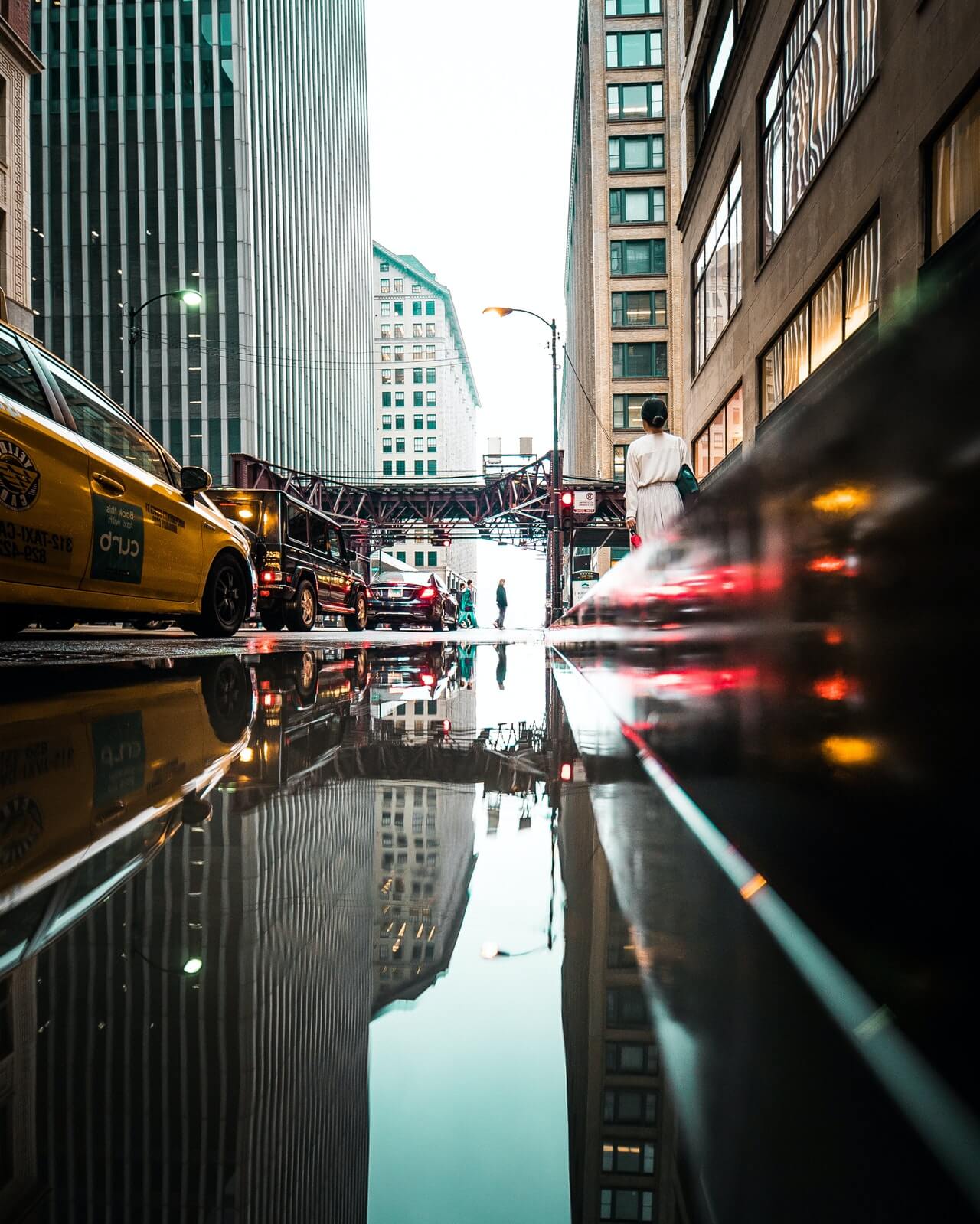 In B2B, those parallel worlds consist of the "buyerverse" and the "sellerverse." In today's age of the customer, many B2B organizations are working to transition their corporate mindset to customer-centricity. However, their systems of measurement, which don't provide enough insight on how the organization generates value for buyers and customers, aren't ready to investigate the buyerverse.
"B2B organizations strive to be more customer-centric, yet many continue to struggle," said Ross Graber in his Summit keynote session with Anthony McPartlin earlier today. "One of the things we've seen is that B2B measurement tends to be internally focused, and that's holding too many businesses back. It's something that's got to change."
We know that customer obsession remains tightly linked to business growth as a key competitive differentiator — according to a recent Forrester survey, 54% of B2B companies that embedded customer obsession into how they operate grew at an annual rate of more than 10%, while other companies achieved that growth rate far less frequently (15% of customer-naive companies, 21% of customer-aware companies, and 29% of customer-focused companies). But sales and marketing leaders have been hyper-focused on managing the operational mechanics of the revenue engine: volumes of demand, conversion rates, and pipeline efficiency. And buyers and customers see things differently.
"Buyers don't care about our operational mechanics. They're looking for providers whose products meet their requirements and engagements that help them learn and think through problems," said Anthony. "They want providers they can visualize working with that exude credibility and partnership. Once these buyers become customers, their focus shifts to the need to extract maximum value from the investment they've made."
So, how can organizations assess their coverage of performance measurement across the dimensions of organizational and customer value? By using a brand-new SiriusDecisions model, of course: the Value Balance Model. Ross and Anthony broke down the model's four distinct areas of measurement:
Organizational value in the buying process. This is measured by the organization's efficiency and effectiveness at winning new business, using metrics such as revenue achievement, bookings, win rate, and pipeline.
Organizational value in the customer lifecycle. This is measured by the organization's maximization of customer lifetime value (LTV), using metrics such as retention rates, LTV calculations, upsell/cross-sell, and wallet share.
Customer value in the buying process. This is measured by buyers' ease and confidence during purchase, using metrics such as buyer perception about information value, trust in interactions with the organization's reps, and potential value.
Customer value in the customer lifecycle. This is measured by what customers are getting out of the continued relationship with the organization, using metrics such as customer satisfaction scores, increases in productivity, and utilization rates of products and services.
SiriusDecisions conducted a study based on this construct to understand how prevalent the use of metrics is in each of these four areas. The survey asked leaders to identify the metrics they use in their performance management dashboards across groupings of organizational and customer value. The findings confirmed that B2B leadership dashboards are self-centered — 70% of the metrics respondents use describe value to the organization, while only 30% describe value to the customer.
But let's go back to that cohort of B2B companies that are seeing an annual growth rate of more than 10%. Those high-growth companies use 22% more customer value metrics than their low-growth counterparts.
"The takeaway here is fairly clear," said Ross. "Businesses that include customer value metrics on their leadership dashboard are more likely to focus on delivering that customer value, and it's been driving greater performance."
Functional silos (e.g., revenue operations, customer engagement) fuel imbalance in measurement, and organizations must define who is accountable for measuring and integrating different dimensions of performance into management review. Organizations need to understand existing competencies and accountabilities and where gaps exist.
"In many organizations, the competencies and resources exist to address these types of gaps," said Anthony. "But we think what's lacking is a recognition of the gaps."
Revenue operations' core competencies revolve around measurement, technology, and data; this function is experienced with data management and unification. But most revenue operations functions largely keep their voice out of customer value conversations. This is where customer engagement comes in, bringing its core competencies in the areas of voice of the customer, attitudinal surveys, customer experience insights, and advocacy. Better alignment of these functions creates opportunities to fully embed customer obsession into B2B measurement.
Organizations that take actions to investigate the insights and metrics of the buyerverse will be able to connect buyer and customer experiences and recalibrate the focus of sales and marketing leaders to the quality, not just quantity, of metrics. Only then can they lift the mystery and shadows that conceal buyer and customer value.