Beyond Sales Onboarding: How To Make The Training Stick (Part Two)
The second installment of this series explores specific tactics to use in reinforcing sales learning
Make that sales training stick through certification, coaching, field enablement and technology
Using creative approaches to reinforce training in the field helps to build on previous learning without overwhelming reps
In my previous post, I discussed the factors that influence efficient field execution of the skills learned in sales onboarding and polled the readership on their existing strategies for ensuring that onboarding is effective.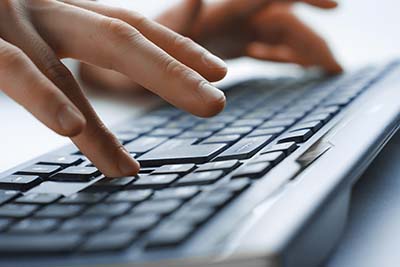 In this post, we will explore some of the specific tactics you can use to reinforce the learning through certification, coaching, field enablement and technology:
Certification and coaching by manager. Provide first-line sales managers with the skills, processes and tools necessary to not only allow them to certify for field execution, but also make them good coaches. Examples of tools that can make the process easier and more consistent include a pre-call planning template that maps to expectations and concepts in training for pre-call strategy coaching, or a customized checklist to capture the sales manager's observations for certification and beyond.
Annual re-certification. Some companies have seen success with annual certification programs for major skillsets, messaging or even product knowledge. These programs can measure knowledge (either retention of previous knowledge or new trends), consistent execution (in-field observation) and exposure to a variety of situations. The most successful approaches include providing ongoing education on the topic and an in-field assessment.
Field-based enablement. Advanced sales enablement functions often have field-based enablement teams who take responsibility for ongoing/reinforcement of training. These field coaches ride with the reps and provide direct coaching on key skills and concepts and may conduct certifications. The benefits of using a field enablement coach include ensuring consistent and unbiased assessment of rep progress and performance. Front-line manager collaboration and support is key to the success of these types of programs.
Provide advanced concept training. To avoid overwhelming reps with knowledge and skills training, especially during onboarding, some organizations try to restrict initial delivery of content to only what is absolutely necessary for initial success. Once the rep has mastered the basics and has the opportunity to practice, observe others and apply the basics in the field, he or she has better context for more advanced concepts that can be subsequently delivered with better retention rates. This approach will extend the training period, but it helps to reinforce and build on previous learning.
Guided selling. Technology can be deployed within an SFA system that suggests the best next steps, activities and assets (e.g. presentation templates, ROI calculators) based on information that the rep has entered in an opportunity record. Because suggestions are built using best practices (ideally leveraging what the organization's top performers do), guided-selling applications can act as virtual mentors, allowing new reps to benefit from the best reps' experience and wisdom. Some guided selling solutions offer virtual coaching, alerting reps to missing information or other issues that could put a deal in jeopardy. These tools also can track what steps new reps took and what assets they utilized during the selling process, allowing managers to review this information and hold additional in-person coaching sessions if needed.
Mobile technology. Just-in-time training in the field (e.g. having reps review best practices shortly before an important sales call) should reinforce (rather than replace) structured learning approaches. For example, reps might watch a short video (e.g. less than five minutes) that models how to position a certain offering, or listen to a brief podcast that reviews core messaging. Design just-in-time learning modules so that they can be consumed via mobile devices while reps are in the field. Some vendors offer technology specifically designed to support learning on mobile devices.
Tell us, what creative approaches are you using to reinforce training in the field – what's working (or not working)? Please share your thoughts and any questions below.
Categories