Bold at Work Profile: How Gigamon Transformed Its Marketing Organization and Exceeded "Ridiculously Ambitious" Goals
With a new CMO at the helm, Gigamon embarked on an initiative to build its nascent demand generation function
Using the classic SiriusDecisions Demand Waterfall®, marketing identified funnel shortcomings and reengineered its processes and strategies, achieving dramatic improvements
The new data-driven marketing organization was paired with a team of business development representatives to help Gigamon meet and exceed its ambitious goals
"This is not a journey for the faint of heart," warned John Donlon as he introduced Gigamon, one of five Return on Integration award winners recently honored at Forrester SiriusDecisions Summit 2020. Gigamon, a Santa Clara, California–headquartered network visibility and analytics vendor, was recognized for its demand management excellence — an achievement that required a bold overhaul of the marketing organization on multiple levels.
Most notably, the company committed to — and ultimately met — a goal of 6x growth in marketing's contribution to pipeline, which John lauded as "ridiculously ambitious." This milestone reflected an important shift from operating as a primarily sales- and product-led organization to incorporating a stronger, more strategic role for marketing.
"I love big challenges," said Karl Van den Bergh, Gigamon CMO, as he recounted the company's story at Summit. "I've seen big challenges in my career, but this was insane — grow the marketing contribution to pipeline 6x in 12 months, all while the company was accelerating its own growth rate. This was something I had never seen done in my career."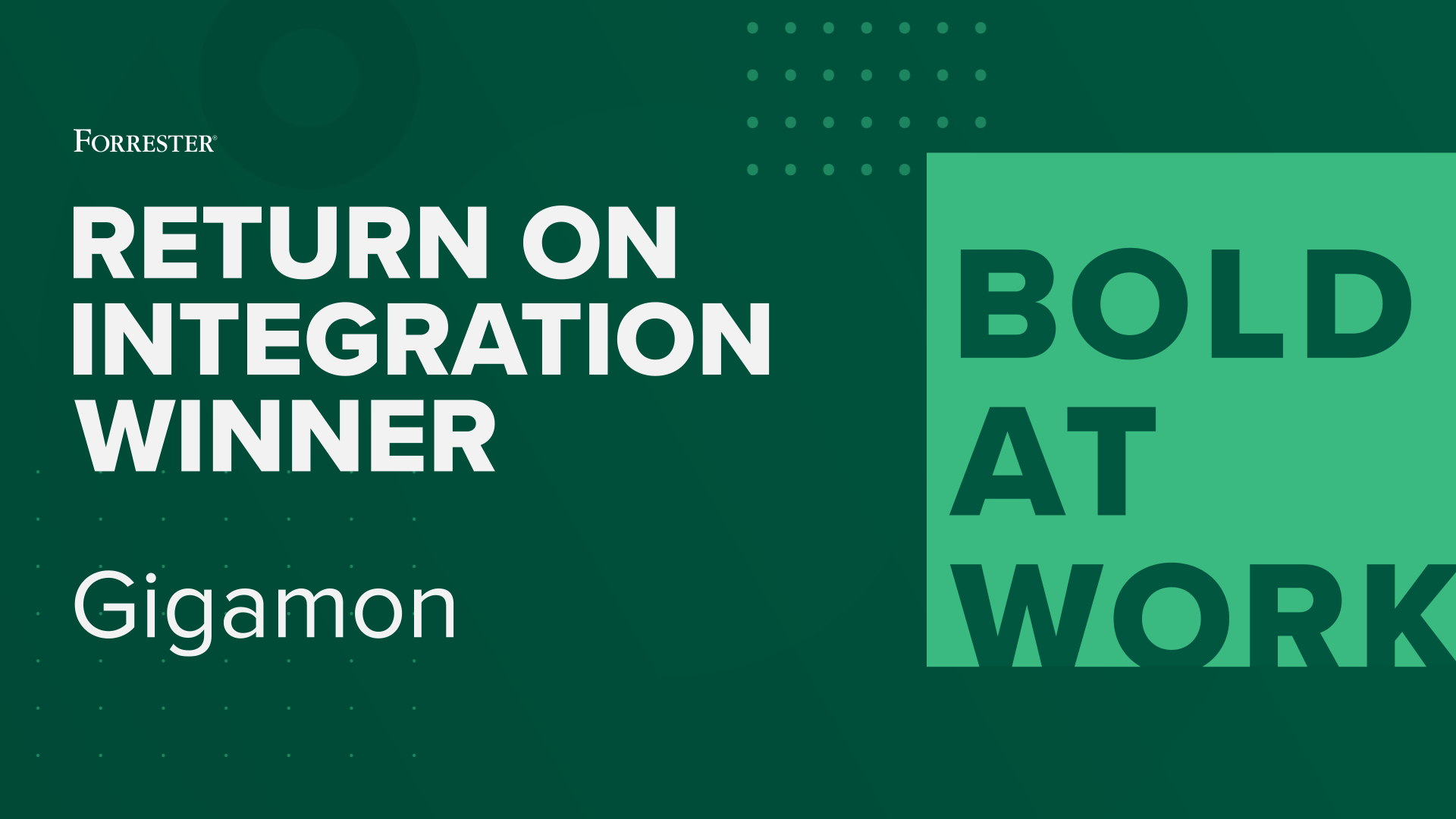 To make matters more complicated, Van den Bergh had just joined as the new CMO in early 2019. At the time, the organization's leadership had recently formulated transformative marketing plans to fix its underperforming funnel, further develop its nascent and underfunded demand generation function, and navigate a transition from focusing on security buyers to be more inclusive of their traditional networking buyers in a rapidly shifting, highly competitive market. The stakes were high, and there was no time to waste.
The team divided these lofty ambitions into three main objectives — update their traditional positioning, better align their go-to-marketing strategy, and become a data-driven machine — and backed them with concrete strategies.
First up was market positioning and branding based on developing a deeper understanding of the customer journey. The team conducted a detailed examination of its customers and what they cared about, fueling a revised narrative and value proposition. "This in-depth examination allowed us to get very specific about key messages, routes to market, and winning marketing tactics that would appeal to our audience," said Van den Bergh.
"We determined we had to change our corporate voice," Van den Bergh explained. "We needed to be authoritative. Our audience does not like hyperbole and marketing fluff. We also needed to be provocative. This is a very crowded market, so we needed to cut through the noise and not be afraid to stir things up. Finally, we up-leveled our brand look and feel to present a brand that was modern and relevant as well as bold and beautiful."
Secondly, on the demand and go-to-market strategy side, to meet the aforementioned ambitious marketing contribution growth goal, Gigamon needed to update its demand mix, increase investment, and build a model that could scale.
"We determined there was a gap in our sales and marketing model," said Naomi Miller, vice president of corporate marketing. "Inside sales and business development reps could be the glue between marketing and sales, and we were missing this critical element. A big commitment to build this function and team in 2019 made all the difference."
Thanks to its insights into its buyers, Gigamon now knew that certain tactics would work better than others, and this allowed the team to boldly shift their marketing mix. For example, while digital interactions are an important part of the top-of-the-funnel mix, Gigamon found they were underinvested in the smaller events favored by their audience, so they adjusted investments accordingly. And with the use of the BDR teams for event follow-up, the return on that investment shift was significant, resulting in hundreds of qualified meetings for sales.
With increased investment in new and improved marketing programs, as well as a new BDR team to process leads and set up meetings, Gigamon saw pretty quickly that funnel efficiency increased and middle-of-the-funnel conversion rates — previously the weaker spot in the funnel — ticked upward.
The third and final strategy was building a reliable, predictive data machine. The newly augmented in-house team of experts created a scoring model that focused resources and investment on the most important prospects and customers with the highest lifetime value potential. In addition, sales, marketing, and BDR teams aligned on a common view and definition of the funnel and viewed a single dashboard for real-time performance.
In addition to introducing this core set of universal data, Van den Bergh determined that to further increase alignment and communicate marketing's value, marketing should adopt some performance methods typically used by sales. Opportunity targets were assigned by region, and quota achievement against these targets was tracked weekly. As a method of up-leveling marketing's contribution to revenue, Van den Bergh delivered a quarter-level forecast whenever sales delivered its own forecast. This took some getting used to, but has paid dividends in building trust between sales and marketing teams.
The ultimate results of this effort, which Miller and Van den Bergh described as a metamorphosis, proved its value. The goal of a 6x pipeline contribution growth may have initially seemed impossible, but thanks to a clear strategy, strong data-driven execution, and a "growth mindset" in the team, marketing ended up beating the target. The momentum exiting 2019 was evident, with bookings from marketing-sourced business in the fourth quarter representing 4x what was delivered over the entirety of the prior year.
"It was an incredible journey and one I was not sure we would be able to achieve," Van den Bergh said. "But with the right understanding of customers, the right strategy and focus, and, most importantly, the right team mindset, anything is possible."
Categories