Bold at Work Profile: VMware Carbon Black's Six Secrets of Revenue Operations Success
Despite a history of market success, VMware Carbon Black's leaders noted operational issues that could be addressed through an improved revenue engine
The organization focused on six key principles to build out a revenue operations team and transform its go-to-market approach
Alignment between the sales, marketing, product, and customer success teams was critical throughout the process
The concept of revenue operations has rapidly gained attention among B2B leaders, and its promise of alignment, efficiency, and sales goal achievement is indeed attractive. But what specific steps does building out a revenue operations team and infrastructure require? What tangible benefits can it deliver?
At Forrester SiriusDecisions Summit 2020, VMware Carbon Black provided a powerful example of how revenue operations can optimize an entire organization. The security cloud provider, which received a Return on Integration award for its achievement, completed the transformation in the midst of an integration after being acquired by VMware in 2019.
"We were in a race," recalled Dan Carpenter, VP of go-to-market operations, as he told the company's story during Summit. "We had reps who knew how to sell on-premises software, but our race was changing. We needed a revenue engine that fully leveraged the power of our cloud solution — and we needed a revenue operations team."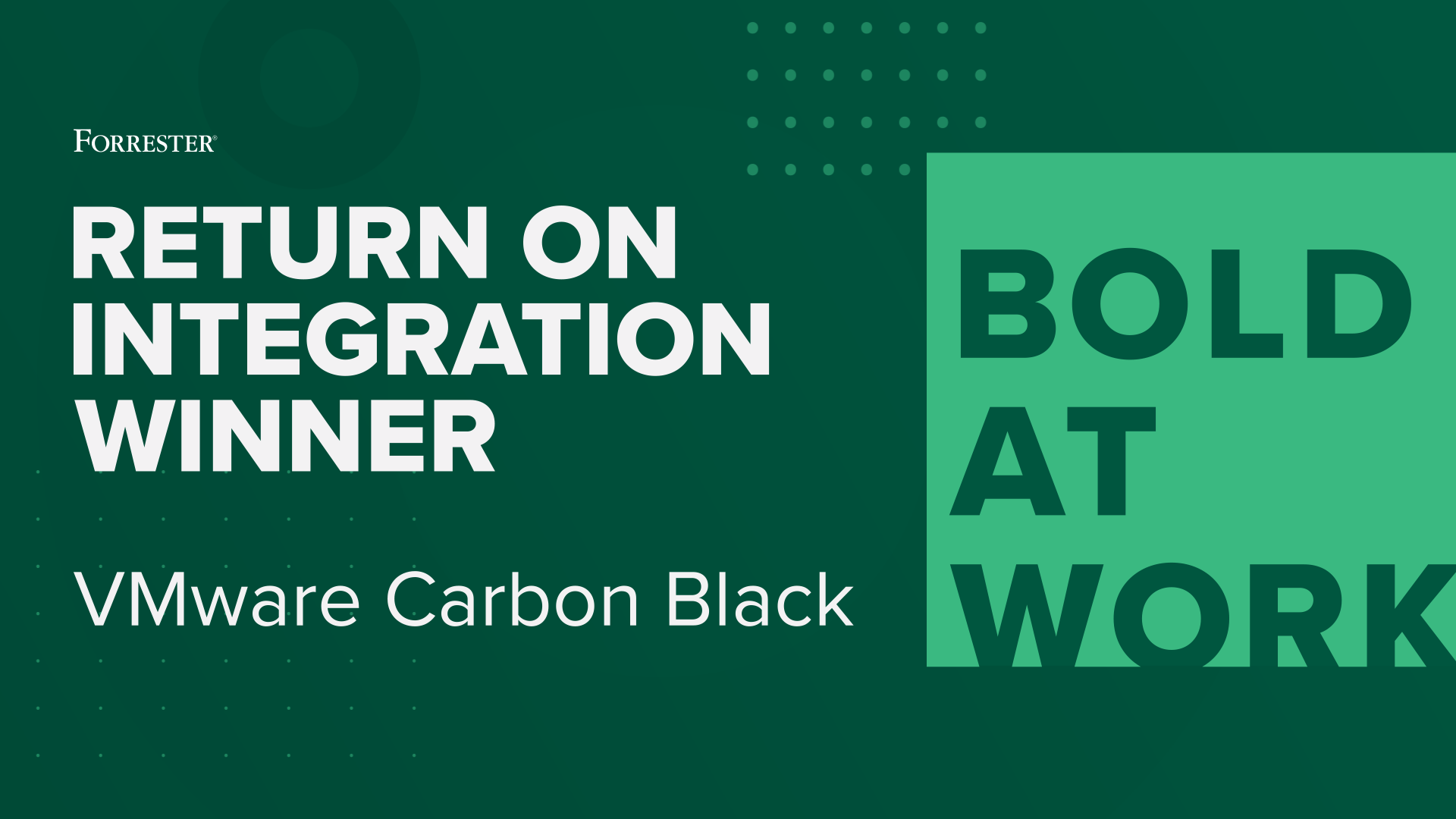 In mid-2019, VMware Carbon Black's executives recognized that despite the organization's success to date, emerging operational issues needed to be addressed to ensure future goals could be met in an increasingly competitive and evolving market.
Carpenter pointed to "fragmented and ineffective" processes and data and a critical gap in sales training and enablement as particular red flags highlighting the need for a scalable revenue engine and revenue operations. The company also needed to improve its productivity, forecast accuracy, and cloud pipeline.
Transforming the revenue engine can be a formidable project, so Carpenter and his team divided the work into six primary sequential areas of focus.
The first step was creating a revenue operations team. "Building a team seems obvious, but it's essential," he explained. "Revenue operations is a competency, and the leaders are critical for driving change in the business. "By fostering a strong executional culture, revenue operations leaders help ensure that the next steps are thoughtfully, efficiently implemented throughout the business.
Next, the team zeroed in on processes, systems, and data across the organization. With the help of the SiriusDecisions Demand Waterfall and consulting on sales process simplification, VMware Carbon Black optimized its processes. The accompanying technologies supporting these processes received a careful look, with chosen tools and platforms, including Salesforce and Marketo, prioritized. The team ensured all systems worked well together to optimize both internal and customer experiences.
The third step focused on alignment and execution discipline. Starting with aligning functional leaders across marketing, sales, product management, and customer success, Carpenter and his colleagues helped create functional goals integrated into joint planning processes. A single version of the truth provided visibility and clarity for all team members. "We all knew our performance levels and what we were trying to achieve," Carpenter said. Within this step, the team gave special attention to sales capacity, pipeline inspection, and forecast accuracy.
With aligned goals set, the natural next area of focus was helping sales reps meet and exceed those goals. VMware Carbon Black bolstered its training and enablement first by partnering with marketing to define personas, build messaging, and integrate assets into sales playbooks. "You have to first make sure you're ready to execute effectively and efficiently," Carpenter said. When it came time to roll out training to the entire sales force, the team embedded learning paths with certification in its new sales academy to ensure mastery.
Carpenter described scaling sales training as critical for any growing organization. Using remote teaching and a quality learning management system allows reps, who tend to be experiential learners, to consume educational content en masse. For VMware Carbon Black, all training was embedded with managerial accountability to make enablement truly a strategic lever in driving performance.
The last two areas of focus in the team's successful revenue operations deployment included programmatic go-to-market improvements and data science. Carpenter and team used SiriusDecisions research to establish benchmarks and then examined various opportunities for productivity improvements, such as ways to accelerate pipeline cost-effectively.
With the intelligence gained through data tools, including predictive analytics and predictive churn for customer success, the team then continued driving improvements. For instance, algorithms identifying top-quality leads provided a simple way for lead development reps to spend their time making calls more effectively.
Each of the six steps ultimately contributed to a successful revenue engine, as measured by multiple metrics. VMware Carbon Black saw not only improved go-to-market productivity, but also improved win rates, better forecast accuracy, and the much-coveted expanding cloud revenue and customer growth. Throughout the journey, alignment has been key, Carpenter stressed.
"Our integrated rev ops team has been a critical part of this journey," he said. "You win or lose as a team, and we are certainly winning as a team."
Categories