Booz Allen Hamilton's Tech Transformation
Grant McLaughlin spoke with SiriusDecisions on the organization's journey to improved tech utilization
Marketing analytics and brand measurement received particular attention
As a large organization, Booz Allen has found that alignment across functions is key to successful rollout
As a well-known provider of management consulting and technology, Booz Allen Hamilton naturally has a strong background in technology deployment, and its experts have helped organizations with major projects on cloud computing infrastructure, analytics, data science, cybersecurity, systems integration, and more. But as the familiar expression goes, sometimes it's hardest for the cobbler's children to get proper shoes.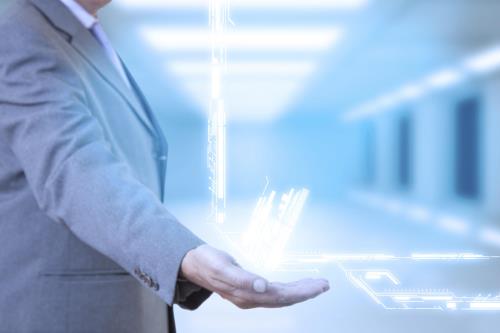 I recently spoke with Grant McLaughlin, vice president and chief marketing and communication officer, about Booz Allen Hamilton's ongoing marketing technology initiative. This effort, led by Grant, spans multiple functions and includes everything from breaking apart marketing data silos to using marketing automation in new ways.
"A lot of it is taking legacy analog approaches and overhauling and upgrading to a broad digital footprint, using a tech stack that makes sense for us," Grant said. Key projects include the following:
Auditing and upgrading the existing marketing technology stack. As is the case at many organizations, Booz Allen Hamilton had purchased or subscribed to a multitude of technologies but had yet to optimize or fully use several of them. Or, as Grant puts it, "We bought a Ferrari, but no one had bought the playbooks, the gas and the garage." He and his team quickly went to work on learning which technologies worked best in the current organizational environment, getting every involved function up to speed on how to use them properly and putting in enhancements where needed. For instance, while the company had licensed several Adobe offerings, it had yet to take advantage of digital asset management capabilities in Adobe's Experience Manager.
Liberating data from silos. Everyone – especially within marketing organizations – wants to accurately measure performance, compare results of various strategies and campaigns, and prove revenue contributions through data. But at a large organization in particular, it can be tough to keep track of all that data and pull the right sets from the right places at the right times. "As an institution, we do a lot with data, and we have more than 500 data scientists," Grant noted. "I'm leveraging some of their expertise because we currently have a lot of data sets that don't necessarily talk to each other."
Going deeper with analytics. With data out of its silos and in the hands of capable experts, the next step is developing increasingly sophisticated and powerful analytics. Grant explained that his team aims to go beyond simple output measures and, instead, tell full stories of the performance of a given vendor, campaign or piece of content. As the organization switches on more API plug-ins in its digital tools to show patterns, he expects to be able to demonstrate more upstream marketing impacts and evolve strategies based on proven successes. "On the analytics side, I am nowhere near done with all I want to do," he added. "This is one of the most exciting dimensions – being able to consistently see where content is trending, defining our segmentation and targeting to make sure it is where influential audiences will see it and where it will yield results."
Improving social and enabling the biggest group of brand ambassadors. While social media is a critical component of any marketing strategy, it can also be too much of a good thing. Grant and his team recently assessed and reorganized Booz Allen Hamilton's social channels, closing extraneous accounts based on audience relevance and giving particularly valuable content streams their own dedicated accounts. For example, a new Twitter handle specifically for highlighting day-to-day life at the organization reduced the volume of recruiting material that otherwise might clutter the main corporate account. In addition, new social media policies for employees allow – and encourage – employees to share snippets of their work life while clarifying client confidentiality rules. "We need to have some guideposts, but it's not an on-or-off switch," Grant said. "Think of it as a dimmer switch – we need to make sure that our policies and guidelines make sense."
Given that these projects represent a mere sample of Grant's current initiatives, he's taking a long view, making sure to recognize intermediate victories as Booz Allen Hamilton progresses along what is expected to be a three-year journey to transform its marketing technology into a digital first environment. Throughout the organization's long history, memorable customer stories abound – from helping the U.S. Navy to prepare for World War II, contributing to the merger that created the National Football League in the 1960s and defending cars on the road today from cyber attackers. Ultimately, Grant and his team hope to fully harness the power of technology and analytics to tell those stories and countless others.
Categories