Bridging the Data Gap in the Channel
Channel sales-out data is often late, incomplete and inaccurate
Channel data management (CDM) platforms improve the data collection process
Increased content and accuracy saves time and money
While the channel provides scale and growth, strategies for selling through partners may distance the supplier from the buyer. Channel organizations often rely on sales-out reporting to collect partner sell-through customer information to help fill that gap. It is used for everything from validating supplier revenue recognition to paying partner benefits and crediting field compensation. Unfortunately, it is often late, incorrect or in an unusable format, and suppliers wind up with an incomplete view of where their products are going and who got them there. These are the reasons for the growing importance of channel data management (CDM) platforms.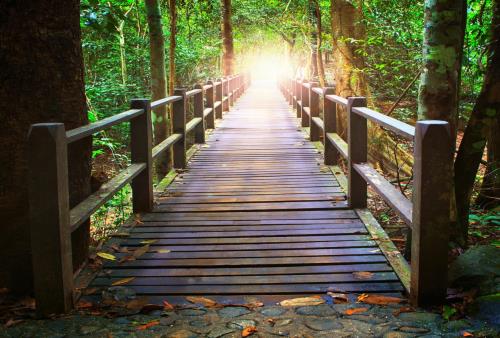 CDM is a hot topic now because of the increasing demand to connect channel investments to multiple performance metrics beyond revenue. CDM platform vendors offer different services, solution modules and tools, but they all start by simplifying the sales-out collection process and enhancing the data. Partners can provide input in their preferred format, usually through a Web portal. The data is then cleansed, validated and enriched through other data sources to fill in missing or incorrect information, and then reformatted to the supplier's requirements. Suppliers benefit by gaining real-time access to accurate data that allows them to respond to channel issues faster, as they arise. Here are five areas where improved channel data drives increased productivity:
Partner incentive programs. Accurate and timely data reduces overpayments and delayed payments of partner benefits that require sales-out validation (e.g. co-op, revenue based rebates, SPIFs). It reduces supplier costs and improves the partner experience. Suppliers can also use real-time performance data to motivate partners to stretch to new targets and drive additional short-term growth.
Inventory planning. Improved product information fed into the inventory report process helps supply chain and distribution partners optimize product mix and availability. Getting the right product to the right location at the right time reduces supplier costs for returns and stock rotations while maximizing the ability to close a sale.
Customer segmentation. In addition to providing standard customer location information, CDM solutions provide specific customer size and standard industry classification codes to identify vertical market segments. Because the data is more accurate than partner-supplied details, suppliers can use it to validate their marketing efforts and determine if there is an opportunity to replicate or scale a new market segment through the channel. Building ideal profiles for customers and the partners that serve them also helps with future demand generation, partner recruitment and incentive programs.
Channel planning. Accurately linking the partner to the customer location provides details on geographical or territory coverage, vertical markets served and accounts covered by the channel. This data can be used to determine the need for new partner recruitment or expand the footprint of the partners already in place.
Pricing analysis. Completed sales-out data can help the supplier understand price elasticity by product, customer segment, geography or account. In addition, it can be used to manage partner compliance to a special bid or price exception deal by validating that the product arrived at the approved customer site and location at the quantities specified.

Before deciding on the need for a CDM solution, suppliers should define their data strategy for the channel. Many channel teams are already buried beneath mountains of data that is routinely collected but not actually used by anyone. Aligning key performance indicators, management dashboards and data gaps helps to prioritize how data may be used to manage the business.
If you would like more information on how to build a channel data strategy that can support your channel sales growth, please contact us – and join us at our Technology Exchange!
Categories