Do You Need Help With Your Innovation Approach?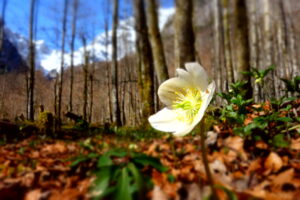 (With Pascal Matzke and Michael Glenn)
Increasingly critical for differentiation, innovation is fast becoming a leading board-level priority. Traditional R&D-based and incremental innovation is no longer enough to address customers' constantly increasing expectations of product features and usage experiences.
In our new report, "The Forrester Wave™: Innovation Consulting Services Providers, Q4 2018," we evaluated the leading providers of innovation consulting services. The goal is to help businesses select those providers that can develop the right capabilities for sustainable innovation. The providers that we evaluated have a dedicated, standalone innovation practice and a strong global footprint; they have innovation management tools, innovation labs, and group revenues of at least $1 billion annually. We evaluated these vendors on a broad range of criteria, including innovation strategy and vision, software assets, innovation staffing levels, and geographic presence.
Businesses turn to innovation consulting services vendors to strengthen their own innovation capabilities. These businesses want to strengthen their own competencies to drive sustainable innovation over the longer term. The best innovation consulting vendors:
Empower agility and experimentation. Innovation is not a one-off project but a repeatable process over a long period of time. Innovation is about rapidly adjusting to a constantly changing market.
Work with multidisciplinary and multifunctional teams. Most vendors tightly integrate their innovation practice with the entirety of their consulting activities.
Look to the latest technologies to tackle the challenges of legacy systems. Embracing technologies such as cloud services, data lakes, open APIs, robotics, and analytics reduces the share of IT spending on and exposure to legacy IT systems.
The market for innovation consulting services is still at an early stage. Many of the vendors that we invited to participate in this Forrester Wave were not yet at a stage where they could demonstrate a clear and coherent innovation consulting offering. Among those that could, several struggled to deliver a consistent global approach. As a result, we expect management and technology consulting providers to focus more strongly on innovation consulting services in the years ahead.