By the Numbers: 2017 Planning Assumptions for Emerging Companies
SiriusDecisions has identified five planning assumptions that should drive the agenda of emerging companies in 2017
The decisions emerging companies make today will have a direct impact on the likelihood of crossing the difficult-to-breach $50 million revenue line
The three mantras for emerging companies in 2017 are formalize process, drive alignment and focus on the buyer
Statistics company Statista reported this October that 41.4 percent of the U.S. population plans to begin holiday shopping in November. The preposterous surge in end-of-year professional and personal activities, however, thwarts those plans, leaving some to end up in the 3 percent of the U.S. population that wait until the last two weeks of December to plan. Through no one's fault, sometimes that same pattern happens at emerging companies when it comes time for the next calendar year's planning process.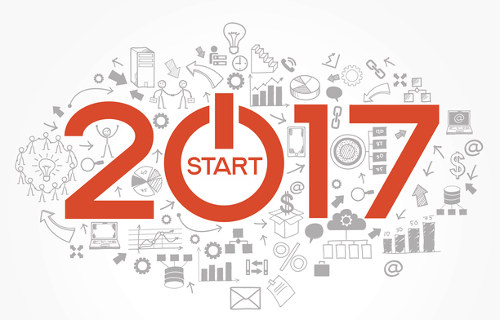 If you're in that 3 percent (or even if you're in the 41.4 percent and want to vet against your November plan), this equivalent to a last-minute shopping list will help expedite 2017 planning for marketing leaders at emerging companies. The five planning assumptions are categorized by how to scale the organization, why and how to interlock within and outside marketing, how marketing can better enable sales to sell, what techniques to use to measure success, and what considerations to use for choosing appropriate technologies. The best part about these planning assumptions is that they're based on insights derived from extensive data analysis.
Organization. The average size of the marketing team at an emerging company is 7.3 people. Even though that team primarily focuses on demand creation and execution tactics, our data shows that emerging companies are 108 percent less likely to upskill demand creation than companies in the $51MM–$250MM revenue range. Take a structured approach to the organizational design process, and include a competencies gap analysis supported by a marketing enablement plan. A complementary approach is to align the marketing organization around the SiriusDecisions Campaign Framework. Aligning on this framework maximizes resources and ensures that clear coverage definitions exist for every program and activity involved in a B2B marketing campaign. The trick to effective organizational design is to start with clear business goals and to "put names in boxes" as the last step.
Interlock. Compared to $51MM–$250MM companies, emerging companies are 198 percent less likely to prioritize shifting from a product-centric to an audience-centric approach. The problem with a product-centric approach is that it aligns to the seller instead of the buyers' needs. Our data shows that a best practice demand creation strategy that includes more personalized and audience-centric messaging built on buyer personas yields two times the average sales pipeline. Therefore, marketing and sales absolutely must be aligned on the definition of a lead to facilitate the handoff between functions. Marketing and product need to be aligned on the definition of a buyer to help with the shift from product-centricity to audience-centricity. Finally, interlock that maps the buyers' needs to the offerings is a must to connect everything. The key takeaway for facilitating the interlock process? Start with an understanding of the buyer.
Enablement. Emerging companies are 16 percent less likely to increase sales enablement spend than companies earning $51MM to $250MM. If redirected, those funds could address the sales enablement challenges that fall into the categories of coordination, fit and timing. B2B buyers receive and consume content through digital and human interaction from marketing and sales, so coordinating the touchpoints can become complicated. Our research shows that reps use on average more than 17 pieces of content to enable the selling process – and that content must be relevant, meaningful and properly timed to where the buyer is in the journey. Marketing can determine the most effective content for each phase of the buyer's journey through phone or face-to-face interviews with high-performing sales reps. Make sure the content provided to the reps is sorted by the audience the reps are targeting, as well as by the buyer's journey phases for this audience. Conduct a content usage analysis to see what content and assets you should provide more of vs. what you need to stop producing to save money, time and effort. Tracking and reporting on assets utilization through a formalized process is a best practice.
Measurement. Emerging companies use the SiriusDecisions Demand Waterfall® as their primary method of tracking and managing demand creation programs. However, they're typically in a nascent stage of their Demand Waterfall implementation, which limits their ability to measure the results of their efforts. Their primary challenge is obtaining deeper insight into sales metrics to enable more efficient allocation of resources based on specific conversion and deal velocity issues by stage. Marketing must work closely with sales and management to communicate the value of a shared nomenclature as well as shared data to optimize the lead management process. Once established, the Demand Waterfall can act as a diagnostic tool to provide critical insight to determine specific conversion and velocity challenges. It can be used in the planning process to build scenarios (reverse Demand Waterfall) to determine required inquiry volume and program dollars needed to reach specific revenue goals. When fully established, the Demand Waterfall also provides data to support insights around predictive modeling to further optimize allocation of resources.
Technology. High growth, coupled with scarce resources and limited staff, creates constant change at emerging companies – making it hard to choose technology that will adapt to the change. Emerging companies tend to use point solutions, which, while easier to learn and implement, only solve for one problem at a time. With thousands of sales and marketing technologies in the market, it's easy to get overwhelmed. When choosing between optimizing existing technologies or buying new ones, use a structured approach to decide. Begin by using the SiriusDecisions Technology Inventory and Assessment Tool to assess currently available technologies, which will help determine whether to improve utilization of current technology or add new technology. Use the output of the assessment to maximize the value of past investments and guide future investments in technology solutions, process improvements and skill enhancements. Weigh the impact on headcount for specialists vs. generalists against the costs of acquiring, installing and integrating – and don't forget to account for training.
Boiled down, the three mantras for emerging company marketing leaders in 2017 are to make sure that all campaigns, programs and activities are process driven, that they're aligned with other functions in the organization, and that the buyer is always the focus. The best way to achieve this is through the optimal balance of people, process and technology.
Categories