Five Ways Channel Partner Success Mirrors Hiking the Grand Canyon
Channel partner success is a product of preparation, planning and execution
Ongoing monitoring and adjustment of the plan is a strategic imperative
Nothing is more satisfying than accomplishing a mutual goal together
Research has shown that 95% of Americans have a bucket list, and I'm part of that 95%. With every birthday, I'm compelled to cross something off the list — and this year, it was hiking the Grand Canyon rim to rim in one day.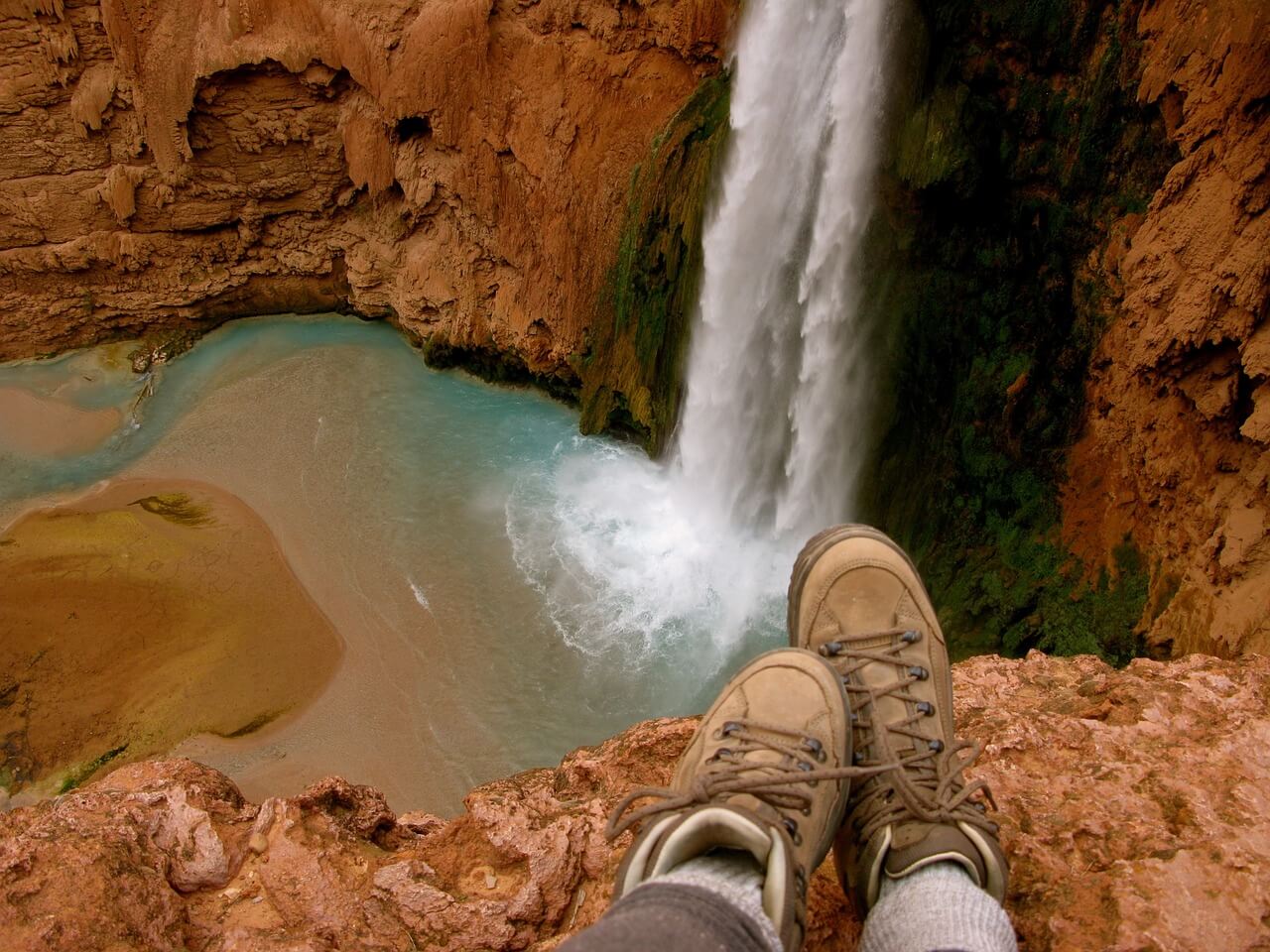 One of the seven natural wonders of the world, the Grand Canyon attracts millions of visitors each year. Most visit the more accessible South Rim, choosing to stroll on the paved pathways overlooking the canyon. But not many people venture to cross from the South Rim to the North Rim in a single day. Why? Because it's a long and physically demanding journey of more than 25 miles and a combined 13,549 feet of elevation gain and loss that can be outright dangerous. There's even a book, Over the Edge: Death in Grand Canyon, that describes hundreds of untimely deaths due to injury, flash flooding, hypothermia and other mishaps.
National Park Service rangers don't recommend attempting the rim-to-rim hike in one day. Signs at the trailhead tell the ominous story of a scholar and promising athlete who, despite finishing the Boston Marathon in under three hours, perished in the canyon from dehydration. But I was not deterred; my husband and I were prepared — or so we hoped.
While we headed down Bright Angel Trail and crossed the bridge over the Colorado River, it hit me that there are numerous similarities between planning a successful adventure and building a mutually beneficial relationship with channel partners. Over several miles, the following parallels came to mind:
A strong plan. A successful one-day crossing of the Grand Canyon requires airtight planning. Knowing where you're headed, how long it will take, and what nutrition and hydration are required to fuel the crossing are critical success factors. Similarly, supplier and partner relationships with strong joint business plans, including shared business goals and defined strategies and initiatives, have the highest propensity to succeed. These partnerships are also likely to last longer than other partnerships and be more profitable (see the Core Strategy Report "A New Approach to Joint Business Planning").
Good training (piloting). Despite the allure of a long hike, most people's first hike in the Grand Canyon is not rim to rim in a day. Rangers highly recommend trying a shorter, less risky first descent before tackling the 25-plus-mile route. Only after successfully completing shorter routes and testing their readiness are hikers more likely to achieve their goal. This holds true as well for generating channel demand — though most partners are eager to dive into the execution phase and accelerate pipeline development, skipping steps in the planning or readiness phases can be risky (see the brief "Fast-Tracking Channel Demand: Piloting the Methodology"). Rushing to deploy without a pilot is akin to attempting the rim-to-rim journey as a first hike. The outcome is likely to be a long, hard path to success with the potential for many mishaps.
Tools for the journey. There are many helpful resources available to hikers. Beyond hydration and nutrition, the two most beneficial tools are headlamps and trekking poles. With these, hikers can start before sunrise and reduce the impact of the steepness on their joints. From personal experience, I know that not hiking during the hottest part of the day (with temperatures as high as 120°F) and using momentum to propel oneself forward greatly improves the hiking experience. In their experience with suppliers, partners expect to have program requirements to use a supplier's tools, systems and processes. Yet, the ease of doing business with a supplier can make or break a channel relationship. Reducing friction in partner systems and processes can propel the partner relationship forward as an aspect of delivering an exceptional partner experience that drives brand preference for and loyalty to a supplier.
An adaptive approach. Hiking rim to rim is not a quick, easy exercise for average hikers. Neither is building, maintaining or growing a successful partnership. Both require ongoing attention, evaluation and adjustments to succeed. As conditions change — on the trail and in the business landscape — assessing the situation and making modifications to go forward is inevitable. In the Grand Canyon, there are numerous rest areas and checkpoints on the path, like Indian Garden, Phantom Ranch, Cottonwood and Manzanita. For partners and suppliers, these checkpoints may occur as part of a quarterly business review, partner summit or partner account manager touchpoint. In each of these data-driven sessions, reviewing progress toward the goal and taking corrective action is critical to achieving success.
Succeed and celebrate — together. Most rim-to-rim hikers do not go it alone. Many opt for a group event or, as I chose, traveling with a trusted partner. This mirrors a strong partnership in the channel. Shared vision and commitment help anyone overcome even the most unexpected hurdles, on the trail and in business. Most team members realize that without each other, the journey is often much tougher — which is why celebrating together is so important. Throughout your partnership, take time to recognize the valued contributions of both parties. I wouldn't have made it to the North Rim without my partner, and nothing was better than toasting the accomplishment together. Consider the benefit and rewards of doing the same with channel partners and highlight the little wins throughout the journey and mark the significant victories with a joint celebration.
There are many parallels between succeeding in a great adventure and the strategic practice of channel sales and marketing. As you finalize your plans for 2020, look for opportunities to apply the five elements above in your organization. And remember that, in the immortal words of renowned soprano Beverly Sills, "There are no shortcuts to any place worth going."