CommScope – Programme of the Year Award Winner at SiriusDecisions EMEA Summit
CommScope's CMO re-examined the impact that marketing was having on business goals to provide insights and the basis for action
CommScope then redefined its process for measuring and providing impactful marketing results
The organization's approach provides leaders with the ability to monitor the health and contribution of marketing
At SiriusDecisions' EMEA Summit last fall, CommScope was awarded a Programme of the Year award in the area of marketing operations. CommScope helps companies around the world design, build and manage their wired and wireless networks. CommScope's solutions can be found in the largest buildings, venues and outdoor spaces; in data centers and buildings of all shapes, sizes and levels of complexity; at wireless cell sites; in cable headends and telco central offices; and in airports, trains and tunnels.
The Challenge
As CommScope was going through a marketing transformation coupled with organizational change – where the marketing organization had doubled in size through acquisition – the marketing VP for operations and strategic accounts was tasked with the not-so-simple assignment of demonstrating the impact that marketing was making on the business.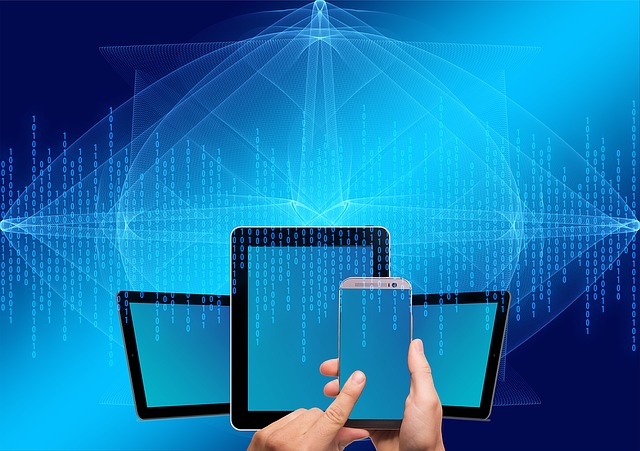 Traditionally, measurements had been in the area of tactical activity execution. The CMO now wanted to show impactful numbers that marketing was delivering. CommScope also needed a way to identify support requirements and areas of concern in funnel performance. The CMO needed answers to the questions below:
Are customers engaging?
Are we influencing the funnel?
Are we influencing closed/won revenue?
Are we sourcing funnel opportunities?
Are we delivering leads?
Is sales following up on leads?
What influence are the key marketing programs having?
Can marketing help deals close faster?
What is our ROI?
CommScope was lost in a world of multiple spreadsheets and needed to determine requirements for support and define modifications within the newly expanded marketing organization. And at a time of organizational change, marketing organizations can have a propensity to continue with demand creation and funnel activities, and often increase the level of tactical activity to keep the funnel going as fear sets in that performance will be scrutinized. Instead, CommScope took a step back and focused on the business-driven questions that needed answers.
The Solution
CommScope started by asking all the right questions, aligned them to the organization's business objectives and transformed them into marketing measurements. It also took the time to determine all stakeholder requirements and understood exactly who the audience was and what was important to them. Through this series of interactions, CommScope could determine what metrics to measure. It held many socialization sessions and meetings through all steps of the process to ensure alignment and understand why marketing was suddenly talking about and interested in data.
Best Practices
The marketing VP for operations and strategic accounts and the CMO wanted to look at activity impact initially at a program level, leveraging the SiriusDecisions Aligned Measurement framework. Their priority was to show results across strategic priority programs, such as demand creation and impact on funnel, lead readiness and account engagement. They looked to focus on two major segments: enterprise and service providers. Each segment had different measurement needs and requirements. The team initially looked to the SiriusDecisions Metrics Spectrum to define impactful metrics – which takes time to educate on – to start talking the same language and align across the merging marketing cultures, and they are still educating on output and input metrics today.
By developing the marketing measurement dashboard – leveraging the SiriusDecisions CMO Dashboard –CommScope had real insights into enterprise account engagement and could measure what was impacting buyers' decision to purchase. It could measure and optimize campaign/content and tactic engagement and see what were the most successful elements across the buyer's journey. It had a single source of truth that showed marketing's impact on the funnel. It could measure funnel velocity and performance and, for the first time ever, demonstrate marketing's influence on the funnel. CommScope now has insights into lead management performance, average days in funnel and influence rates across the funnel – which it never had before.
Results
While I am sure most of you reading this have some kind of marketing dashboard, what really stood out here was the bold step to assess the overall performance prior to making integration decisions. Overall, the dashboard has improved effectiveness and data validity. Through automation and live data, CommScope has moved from 54 Excel reports to one single dashboard that provides real insights for action and tells a meaningful story.
CommScope leaders can now monitor and measure the health and contribution of marketing relative to business objectives. They also can show enterprise and strategic account engagement, and understand their customers and impacts to their buyers.
Strategically, these leaders have driven much closer alignment between the marketing organization and other key functions. Through data-driven insights, they gained credibility in what they contribute to the business, and have defined organization integration on the basis of facts and performance insights. Fiona Nolan, senior vice president of global marketing, commented that "At a time of marketing transformation, data- or fact-based insights are critically important in telling a more meaningful and relevant story regarding marketing contribution to the achievement of key business objectives. They facilitate a narrative based on impact and operational metrics rather than traditional tactical activity execution." Congratulations to the team at CommScope on your success.
Categories