Confessions of a Research Director: The First Month
B2B demand creation is not just an academic subject that you study once and know – it's a living, breathing discipline that is evolving and transforming
In order to grow, you need access to perspectives other than your own
As with any discipline, there are fundamental principles of demand creation that every marketer needs to understand and practice
When my father retired at 65, he had worked for the same company for nearly 40 years. So when I decided to leave my last organization after only 26 years, I spent quite a lot of time questioning both my tenacity and loyalty, but ultimately, I made the decision for one very simple reason: I was bored.
Don't get me wrong – my previous employer is a great company. It's filled with great people and opportunities, but I had simply reached the boundary of my inquisitiveness and creativity. I had been part of the vanguard that digitized the marketing and sales functions in the 1990s. I was part of the next phase that updated it in the noughties, and led much of the third phase to transform it once again during my final six years.
In other words, I felt I had become the smartest person in the room. I understand that this statement may sound a little egotistical, but the reason for making it will become clear very soon.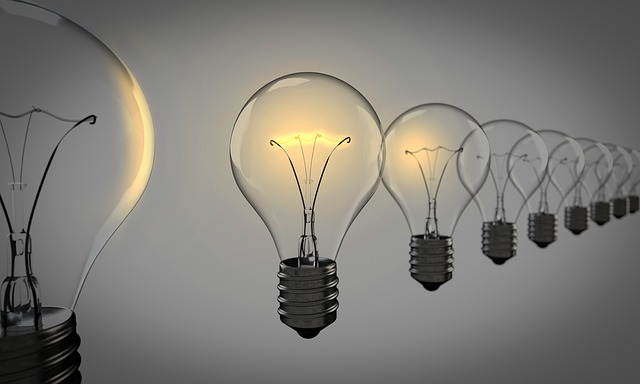 Fast forward to my arrival at SiriusDecisions and after just one month, three things have become abundantly clear to me.
I Am No Longer the Smartest Person in the Room
The reason I was smart in my last role was that I had managed to acquire a huge amount of very specific knowledge over my tenure. I knew where most marketing pain points were, because I'd experienced them before and had managed to overcome them. I had also seen through the marketing shift from offline anecdotal to online analytical, and that added to my uniqueness in the organization. The difference in my new role is that the research directors at SiriusDecisions have been through similar experiences as practitioners themselves. Additionally, they've spend vast amounts of time researching and advising clients, helping them overcome their own pain points. The result is very deep, specific knowledge across a very broad group of industries, geographies, disciplines and firmographics. As a research director, I have access to experience beyond just my own.
Demand Creation Is Not Just an Academic Subject
When I was tasked with creating the demand center and implementing marketing automation with my last employer, my CMO engaged SiriusDecisions in an advisory and learning capacity to help me succeed. – and it worked. The EMEA implementation was so successful that the model was replicated globally. To this day, my SiriusDecisions certification is one of only three training accreditations that I show on my CV and LinkedIn profile (the other two are exceptionally good leadership programs).
What struck me when I started at SiriusDecisions is the deeper, broader and refined nature of the content. As I reflect on that, the reason is quite simple. Demand creation strategies are evolving rapidly, and as they evolve we gain more insight and can evolve our techniques and models. In other words, as a marketer, you cannot rely on a "learn once and get on with it" approach, you need to set aside time to hone your marketing moves and keep your marketing muscle memory toned. Think of it as spending time every week doing a little marketing wax-on, wax-off (those of you unfamiliar with The Karate Kid may need to do a little background research).
"If I Have Seen Further, It Is by Standing on the Shoulders of Giants" – Sir Isaac Newton
Even though demand creation is evolving, there are some fundamentals that have already emerged and become established. When I was the demand creation director in my previous company, I learned a painful, yet valuable lesson that highlights this rather well.
SiriusDecisions had told me about the importance of aligning marketing with sales, and I had chosen to ignore it. To my mind, it was far easier for me to get stuff going first and then go to the sales team with something tangible afterwards. So I launched and presented in a half year review with the entire regional sales team. I stood up to present the plan for the demand center and our first set of Demand Waterfall® reporting. It was ugly. I was torn to shreds by each of the country sales directors. My saving grace was the VP of sales for the region, a chap named Marco Landi, who is now the leader of Polycom for EMEA and APAC. Marco stopped the meeting and told his team that I would now be taking responsibility for the waterfall from inquiries to sales qualified leads. In one stroke, he had not only forced me to step up to the plate and work with his team, but also made it clear that his own sales team needed to align with me to make this a success.
I learned two valuable lessons that afternoon: alignment with sales is a fundamental, non-negotiable prerequisite for demand creation. And if somebody else has learned it first, it's a whole lot easier, effective and less painful to apply it to your situation.
In summary, my first 30 days at SiriusDecisions have reconfirmed the reasons I joined. I'm now working with a group of some of the most well informed and insightful B2B marketing, sales and product professionals. These individuals are sitting on a body of hugely insightful research and data in an organization that is growing rapidly because they can add a great deal of value to B2B organizations that want to grow faster and more efficiently. Or to put it another way: There is no nicer place for me at the moment than to be sitting, somewhat uncomfortably, on those giants' shoulders while I get my marketing muscle memory up to 2017 standards.
Categories