Sales Investment Strategy: The Constant Balancing Act for CSOs
Digital transformation compels sales leaders to benchmark the structure and efficiency of their organizations

Cost-efficient revenue growth requires continual optimization of organizational investment across all sales roles

As organizations grow and mature, sales leaders increase their percentage of inside and indirect channel reps relative to their percentage of direct field reps
Along a favorite hiking trail, I'm always fascinated by an ever-changing assortment of rock art. No, not rock music, but rock balancing. Hikers with a keen eye for balance and symmetry stack rocks in seemingly gravity-defying formations. In truth, the artists don't defy gravity but rely on an intuitive or learned understanding of the combined forces of gravity and friction to build their structures.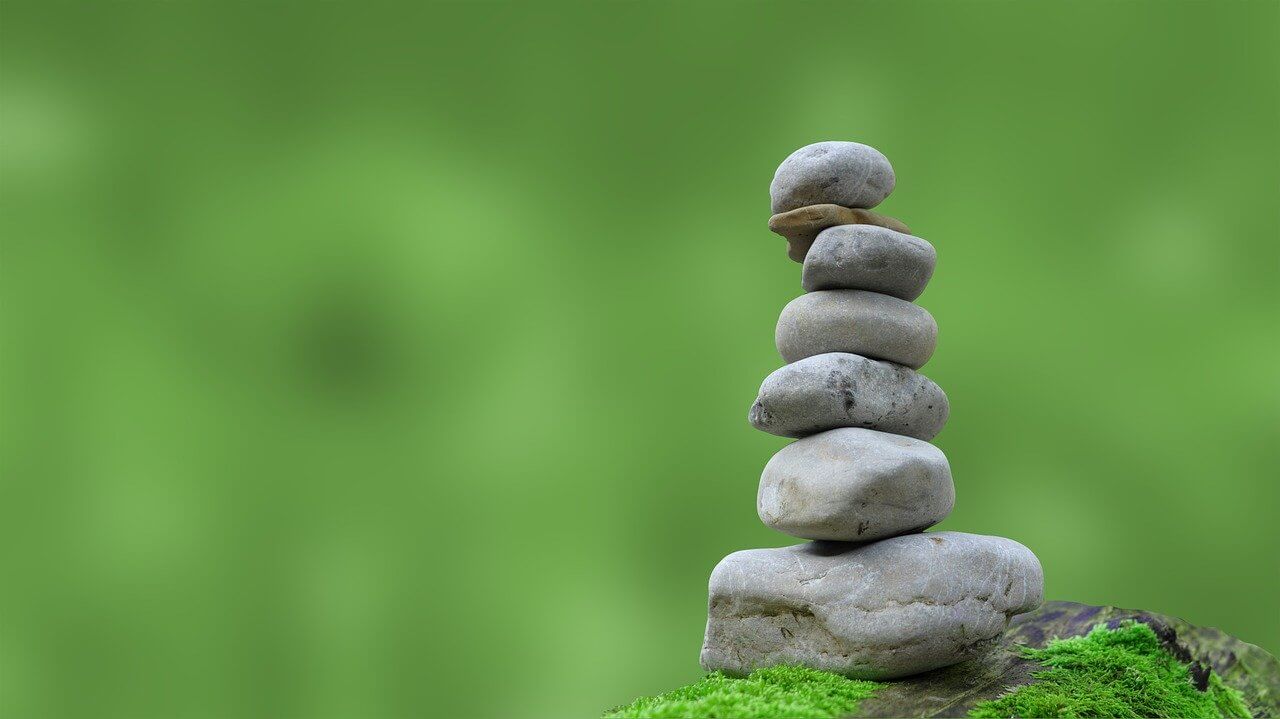 Sales leaders can surely appreciate the skill of these rock-stacking artists when trying to build the optimal structure for their organizations while balancing revenue growth, talent and productivity at a "reasonable" cost. And just to add to the degree of difficulty sales leaders face, they must continually rebalance their organizations as the size and maturity of their organization evolves. But where can a sales leader look for examples of the investments that similar-sized organizations are making? "Tracking the True Cost of Sales 2019," the recently published research brief from SiriusDecisions, provides exactly this type of insight.
To prepare this brief, SiriusDecisions surveyed our leaders on their sales budgets and investments in personnel and other categories. The responses were analyzed and segmented into five separate revenue bands grouped into two categories. Organizations in each of the bands share several characteristics.
Mid-size organizations. This group comprises revenue bands two and three. Organizations in band two are typically experiencing rapid growth. Organizations in band three are maturing and have begun to scale across more complex sets of geographies and broader product portfolios.
Enterprise organizations. This group comprises revenue bands four, five and six. Organizations in these revenue bands have established customer bases that they must serve while continuing to capture new customers, but they must do this in a cost-efficient way.
The study also analyzed the composition of FTE role types (e.g. direct field reps, inside sales reps, indirect channel reps) across the revenue bands. Distinct patterns emerged within the mid-size and enterprise segments:
Mid-size organizations: Mid-size sales organizations have a higher percentage of full-time equivalents (FTEs) in direct field rep roles than enterprise sales organizations. As sales organizations grow, the percentage mix becomes more balanced across the three rep types: direct, inside and channel.
Enterprise organizations: The percentage of FTEs in direct field sales roles decreases relative to the percentage of FTEs in inside sales and channel sales roles. Organizations gain economies of scale in their supporting functions as they grow. While significant investments continue to be made in sales operations and sales enablement, these organizations scale through a combination of process standardization and technology investments.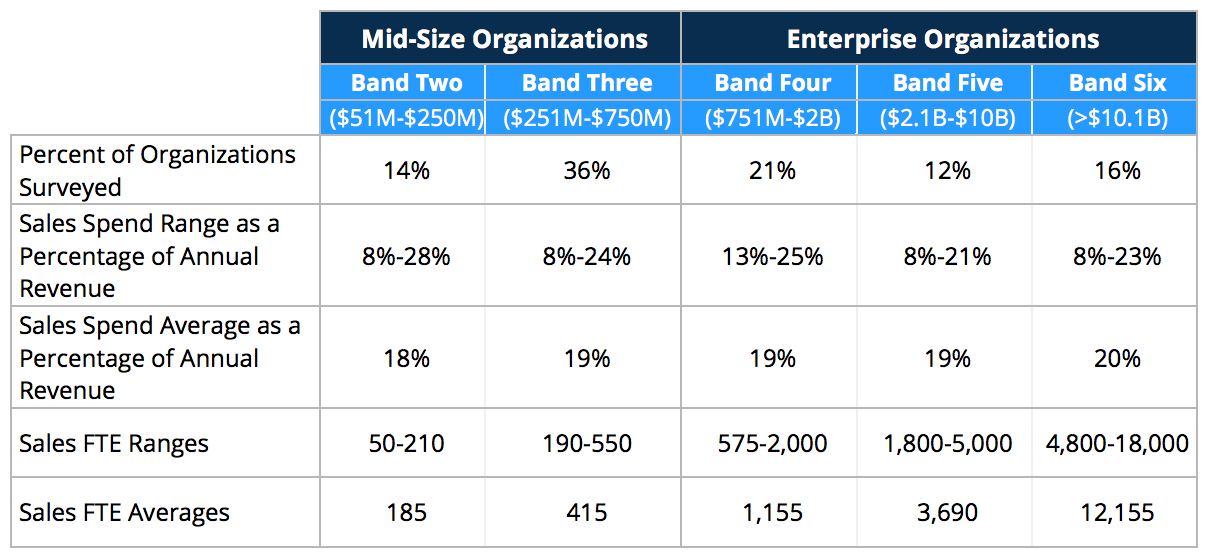 Leaders of emerging organizations — defined as companies with less than $10 million in annual revenue (revenue band zero) or between $10 million and $50 million (revenue band one) — should look to the SiriusDecisions Command Center® for benchmarks specific to organizations of this size, as data was not included in the study due to the dynamic nature of sales teams in smaller organizations.
Three Steps Sales Leaders Need to Take
What should B2B sales leaders do with this information?
Review the results and insights found in "Tracking the True Cost of Sales 2019."
Complete a sales benchmark and leverage additional insights based on a specific peer set using the SiriusDecisions Command Center®.
Collaborate with the SiriusDecisions Chief Sales Officer service to define the ideal balance of organizational investments for your organization.
Categories