Cultivating Kula: Yoga As a Model for Online Community Launch Best Practices
Creating an online customer community requires organizations to embrace a mindset that does right by its customers and by the company itself
Launching an online community requires a solid strategy, a clear purpose and organizational buy-in
Kula (community) provides customers with a sense of belonging and inclusion to cultivate growth with your organization
"Kula" is a Sanskrit word that denotes a sense of inclusion, community and belonging – a feeling that often can be cultivated through the practice of yoga. Many B2B customers and organizations seek a similar connection or community. When creating online customer communities, organizations must approach it with the mindset of doing the right thing by their customers and the company. Organizations want to secure a deeper relationship and loyalty with their clients, and customers are seeking validation in their investments and want to build their own personal brand. Today's customers are connecting with each other more than ever before. Organizations must facilitate the communication to engage with peers – or run the risk of customers finding another community on their own.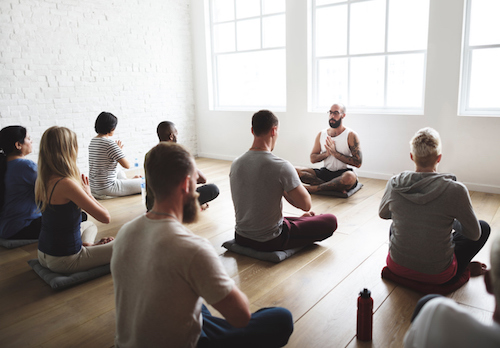 At the foundation of an online community launch is a solid strategy comprising goals, organizational commitment, identification of stakeholders and community structure. Obtaining organization-wide commitment from stakeholders such as marketing and product marketing, product development, communications and customer engagement is a critical first step to launching and building a community. Stakeholders are key to ensuring the development of content and can help monitor discussions and engage with customers. Be sure to also consider executive management team members, who are responsible for the community sponsorship and own the overall digital experience.
Understanding the goals of the community prepares the organization for launch and lays the foundation for the community's structure, the people needed to manage it and the required technology. Common goals can include increasing customer satisfaction ratings, decreasing costs related to customer support, increasing demand or expanding usability of product and services within the existing user base, fostering collaboration with users and mobilizing influencers. The goal and purpose of the community may be a combination of these.
Similar to building a sense of kula, organizations must consider the structure of the community to connect like-minded customers and have them grow with the organization. For example, regions, products, and/or functional roles are examples of how to structure communities along with specific skills, subscriptions or conversation preferences. Increased relevance within the community will drive participation. Once the strategy and the platform have been determined, organizations should consider a four-step launch phase:
Phase 1: Leverage an internal soft launch. An internal launch gives broader stakeholders an opportunity to become familiarized with the platform and learn how the community works. The internal launch also helps identify any problems or training gaps and provide additional insight and testing on anything that needs to be fixed before the external start date.
Phase 2: Soft launch. Leverage strategic accounts, customer advocates and the customer advisory board for feedback. Pre-populate the site with content so early testers have a sense of what the engagement might be like. Ask internal stakeholders to help start conversations and set the tone before going public.
Phase 3: Resolve feedback. Based on the internal and soft launch, consider what problems must be fixed before the community goes public and ensure any content gaps (or other items customers believe are missing) are resolved. As the team transitions into a live public launch, identify a clear roadmap of what must be completed.
Phase 4: Promote the community. Once the community is launched and live, it requires a comprehensive communication plan to drive membership and activity. Welcome new customers to the community as a part of their onboarding. Leverage your internal customer- facing organizations to update their email signatures and provide them with talking points to articulate the value of being a member. Identify any key influences or complementary third-party organizations that align to the business that can help promote and contribute to the community.
At the end of the day, everyone hopes for a feeling of validation and connection. A robust online community can provide your customers this and so much more!
Categories