Customer Advocacy's Role in the ABM Tech Stack
Customer advocacy is an increasingly popular tactic family supporting account-based marketing
Customer advocacy helps protect and accelerate opportunities
Advocacy technologies help source, monitor and amplify advocacy impact
Two topics on the rise in B2B marketing are account-based marketing (ABM) and customer advocacy. While each of these topics is important and increasingly relevant in its own right, the real magic happens when they're integrated in ways that support each other.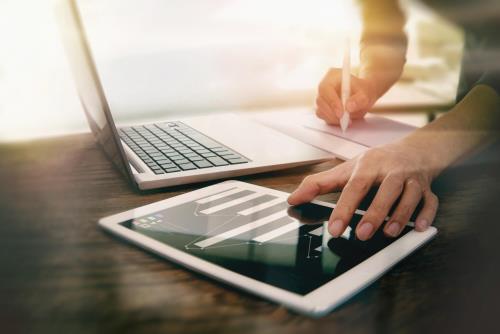 One of the central tenets of ABM is the delivery of sales and marketing activities against specific accounts according to known insights about those accounts. This method is what differentiates ABM from traditional broad-based marketing and, not surprisingly, what makes it such a powerful B2B strategy. Similarly, investing in enhanced customer advocacy capabilities has quickly become an essential part of most marketing teams' contributions. So, how can these two seemingly disparate strategies combine to deliver even more impact? Here are a few ideas for embedding customer advocacy functionality into ABM programs:
Evaluate your tech stack and identify where customer advocacy functionality can support ABM efforts. SiriusDecisions monitors how the technology options for ABM have been evolving, and we've seen our clients do great things with the investments they've made in various tools and technologies supporting all types of ABM. Advocacy technologies have come a long way from simply automating the reference management process to play a vital role in helping B2B organizations meet the critical needs of sourcing, monitoring, managing and amplifying the impact of customer advocacy. Just as organizations are investing in tools to help gather insights, embed predictive capabilities and support account-based advertising/retargeting, evaluate the impact advocacy technology enhancements can make to your ABM efforts, particularly in support of gamification and social collaboration initiatives.
Integrate the technologies. Investing in various ABM technologies is a great start, but finding ways for these technologies to support and enhance each other creates even greater ROI. Customer advocacy platforms can help account-based marketers better understand how positive customer sentiment assets and interactions can support needs within an account that are often identified by another technology (e.g. insight management platform, sales force automation system, customer success management technology). The better these technologies can be integrated, the better sales and marketing teams will be at matching account needs to available resources.
Collaborate between functions. Today's marketers have an abundance of tools at their disposal, many of which are helping advance the ABM imperative. While technologies are powerful, they do not replace the need for communication and alignment between internal functions. Establish ways for advocate and reference marketing teams to engage regularly with ABM marketing and sales teams to exchange ideas, share plans and determine a common path forward for future technology investments.
The exciting news is that both ABM and customer advocacy are making significant contributions in today's B2B landscape. But these two rising stars don't need to be operating in their own galaxies – best-in-class organizations are finding ways to bring these technologies and functions together.
Categories