Customer Journey Mapping Technologies
Mapping the customer journey is a foundational capability to improving customer experience
New tools and technologies are available to help customer engagement practitioners map the customer journey for better organizational alignment
Consideration of customer roles continues to be key in the retain/actualize stage
As B2B organizations intensify efforts to improve customer experience, many have turned to customer journey mapping to aid with the discovery, planning and communication of customer experience opportunities during the purchase or post-sale customer journey.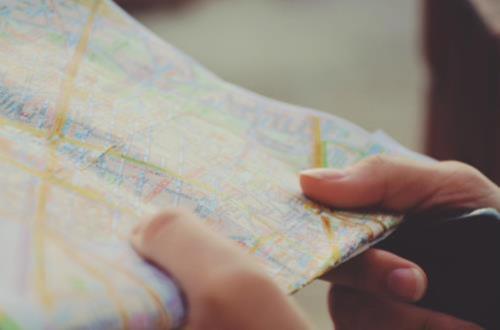 Until recently, there had been few tools and technologies that could depict, design, analyze and optimize customers' experience. Even as these tools became available, most marketing or customer experience professionals illustrating customer journeys continued to manage their initiatives using products designed for general purposes (e.g. Visio, PowerPoint, Excel). Even as new tools purposely built to map the customer journey emerge, it's important to keep in mind that this is a nascent category, so capabilities, functionality and pricing options across vendors will vary.
Customer journey mapping is the process by which organizations visually represent what their customers experience during interactions with various parts of the organization through different lifecycle stages. In addition to helping organizations visually display and examine their customers' journeys, some mapping solutions include capabilities for gathering information directly from customers, partners and others key stakeholders. While the scope of customer journey mapping will continue to be refined and new vendors will emerge, customer journey mapping already offers numerous benefits:
Better customer experiences. Through journey mapping, organizations aim to get a more complete picture of any bottlenecks or disappointing experiences for customers. After identifying these troublesome areas, the organization can prioritize fixing them to improve the future state of customer experience.
Better organizational alignment. Best practice customer journey mapping takes the customer's point of view and highlights the ways in which the organization touches its customers. Examining customer touches across various functions breaks down silos and provides a more holistic view of what the customer sees.
Increased satisfaction, retention and profitability. Customer journey mapping allows the organization to improve its customer experience, remedy trouble spots and amplify positive experiences. These efforts can lead to more engaged and satisfied customers. In turn, these customers are more likely to continue doing business with the organization and be amenable to cross-sell or upsell efforts.
As customer engagement expands to become a competitive differentiator and an essential post-sale customer journey, marketing organizations are looking for more effective tools to help map, predict and manage the customer journey. SiriusDecisions defines customer journey mapping technology by the following four core features, which are considered the most relevant for B2B marketers:
Journey stage depiction. The software shows stages within the buyer's journey and customer lifecycle, and highlights capabilities to further segment the stages. Additional capabilities include the management of multiple buyer/customer personas and different customer needs.
Data collection and current-state mapping. The software enables data collection from external sources on the current state of the customer experience. Data is fed into existing templates to depict customer experiences across different functions and stages. Users must be able to fully or partially map the experience without the use of imported data.
Validation and future state. The software collects feedback (e.g. customers, partners, sales reps) and uses it to validate the current state and identify possibilities for the future state.
Reporting. The software provides standard reports and dashboard templates that can be customized through different report views, filters and visualizations. Capabilities also highlight best practices and identify and prioritize opportunity areas.
The tools and platforms that fully support these four core areas will stand out among the current flurry of offerings. One especially interesting differentiator to look for is a vendor's strength at mapping the customer lifecycle vs. (or in addition to) the buyer's journey. At first, the difference can be difficult to see, but for practitioners, it's a quick way to determine which solution best serves the purpose.
Stay tuned as the customer journey category evolves and matures to become an essential part of the customer engagement professional's essential technology stack!