Danger! Customer Retention Curves Ahead
The SiriusDecisions 2016 Customer Experience Study shows how customers feel about how B2B organizations are delivering customer experience right now
In the retain/actualize phase of the customer lifecycle, specific focus is required to ensure that customers continue along the path to advocacy
Consideration of customer roles continues to be key in the retain/actualize phase
In a recent blog post, I talked about the importance of understanding how things change after customers are past the early onboarding phase of the lifecycle and begin using the products and services they've purchased. The next phase, retain/actualize, is often overlooked because organizations think that customers who get to this phase are already "part of the family." The reality is that customers are probably more vulnerable to defection and open to competitive pressures in this phase. Why? Because this is when the motions of renewal begin. The honeymoon is over – and the customer must be able to see tangible results that can be justified to support continuing or expanding the relationship.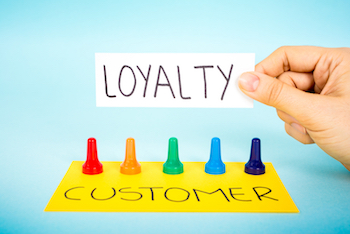 As a SiriusDecisions analyst, I see many organizations putting a lot of focus on onboarding customers properly and making that good first impression, which is great progress. They may even designate resources for early engagement, and many have – and are growing – customer reference or advocacy programs. But given my own experience and the feedback we received from the 450-plus B2B executives and users who responded to our 2016 Customer Experience Study, the third phase is when things can start to get ugly. Just when it's time to reach out to executives and ask them to stay, customers are often really not happy with what they're getting. Just when managers are asking users how well a solution is working to see if they should keep funding it, we're falling down.
Providers should be focused on engaging with executives to make sure they're clear on the continued value of the relationship – but it's not just about people. Make sure plenty of online, self-service interactions are available that align to executive interests (that aren't just about selling them more). Users are also looking for continued expertise and knowledge from providers, and they want you to reinforce their faith in your organization through your properties, content and interactions.
The study's findings clearly show that even organizations that are doing a decent job with onboarding and early engagement have room to improve in the retain/actualize phase of the customer lifecycle. At this point, organizations should focus on engaging with executives and users in ways that make maintaining and growing the relationship a natural outcome. Executives want a variety of easily consumed content – the top of their wish list includes podcasts, infographics and e-books – while users want more traditional content (e.g. newsletters) along with a continued focus on on-demand training videos and documentation.
One area that stood out from our study is the role of the channel. In many instances, both executive and user respondents indicated that they want more interaction with resellers, distributors and system integrators. Organizations should take a thorough look at the types of interactions and content they're providing to customers through and with their channel partners, and make sure this customer-facing role is accounted for in planning and executing a robust customer engagement strategy.
So, I'll ask the same question I asked in my previous blog post about the findings of the SiriusDecisions 2016 Customer Experience Study. Have you taken the time and made the effort to truly understand your customers and their post-sale roles? If not, you're missing a great opportunity to engage in ways that really matter to your customers – and just shooting in the dark when it comes to where you spend your precious budget and resources.
Categories