Data Privacy Regulation: The Stick and the Carrot
The use of technology is universal in modern B2B marketing
Increased availability of technology that can track and predict behavior from our online activity is evident
Within this environment of technological possibilities, government authorities continue to introduce and enforce legislation
The use of technology is ubiquitous in modern B2B marketing. Extensive use is made of electronic communication in all its forms (e.g. email, text, social) and the organized storage of data (e.g. IP address, contact details) pertaining to individuals involved in marketing interactions. The increased availability of technology that can track and predict behavior from our private and professional online activity is evident (e.g. cookie tracking, predictive analytics). Into this environment of technological possibilities, government authorities across the globe continue to introduce and enforce legislation that balances an individual's right to privacy and protection while continuing to promote effective commerce.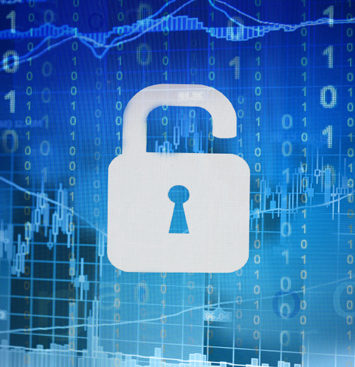 You may feel that data privacy regulation is a tiresome obstacle for marketers to overcome – an extra burden that complicates an already difficult job. However, would you make a similar argument against increased efforts to improve the relevance of demand creation efforts via persona creation, message development and campaign planning? Of course not; these things all drive greater engagement and improved results. Likewise, investing in building your own permission list and embracing compliance brings benefits over and above the requirement to comply with the law.
Reputation. Having someone's permission offers a greater ability to personalize communication and instill confidence in the subscriber in regard to how their data will be stored and reassures them that their preferences will be respected. This, in turn, breeds trust in your brand. The fact that it is technically possible to send an email does not mean you have to. Missing the target with irrelevant or unwanted communication means you run the risk of even costlier damage to the brand and frustration on the part of the receiver.
Engagement. Contacts who have provided permission are more likely to give up personal information enabling marketers to tailor messages and better identify better where that person is in the buyer's journey. Invest in potential buyers who have expressed an interest and willingness to engage rather than on the higher percentage who have not.
Data accuracy. With a greater active contact database with known and valid email addresses, outbound program tactics enjoy lower bounce rates, avoid spam traps and see an increase in sender and open rate metrics.
Financial benefits. Many marketing automation platform (MAP) solution providers charge clients by the number of records held. The drive to permission marketing will weed out poor data and potentially reduce MAP expenditure.
The ultimate marketing objective is to develop strong relationships with customers, influencers and buyers who will invest in business growth. A permission policy may demand more effort and result in fewer contacts, but your efforts will be rewarded with more emails that are likely to be valid, and recipients who are more likely to genuinely want to engage with your organization.
Note that SiriusDecisions is not a firm of legal advisors and does not offer legal advice. For the interpretation of data storage, privacy and email legislation and regulations within a specific country or jurisdiction, we recommend consulting legal counsel. No legal liability is implied or accepted by SiriusDecisions in connection with the information provided in this blog.
We will be presenting on the topic of data privacy at our Summit Europe this 19-20 October. This year promises to raise the bar with new cutting edge European research including the introduction of specialized sessions for demand marketers, marketing and sales operations, sales professionals and spotlight sessions for channel marketers, portfolio marketers and ABM professionals. Learn more about the session titled, "Combatting Data Privacy Issues Through Better Inbound Marketing" and register for this must-attend event.
Editor's Note: While the 2015 Summit Europe has passed, we hope you'll join us at the next SiriusDecisions Summit Europe. Learn more about the event here.
Categories