DDoS Protection Vendors Introduce Welcome Pricing Innovations
A few weeks back, in our DDoS Wave launch blog, we promised you a whole blog dedicated just to DDoS protection pricing innovations.
Forrester recently published "The Forrester Wave™: DDoS Mitigation Solutions, Q1 2021," in which we evaluated the 11 most significant distributed denial-of-service (DDoS) vendors on the planet. During our research, we found some welcome innovations for DDoS pricing. We weren't able to include it in the report, so we're bringing it to you, blog readers.
So Many Ways To Get Protection
Today, you can get DDoS protection services not only from these enervating 11 but from many different kinds of vendors, including:
Application security specialists
Content delivery networks (CDNs)
Telecommunications and ISP vendors
Old-timey load balancers and hardware appliances
And, now, most major cloud service providers (CSPs)
All these new vendors put downward pressure on market prices, and DDoS buyers tell us they're becoming sensitive to the cost of DDoS protection. So if you're the kind of cost-conscious buyer who keeps a Texas Instruments scientific calculator (TI-30 FTW!) on your desk to calculate depreciation schedules to add back to your budget, this blog is for you!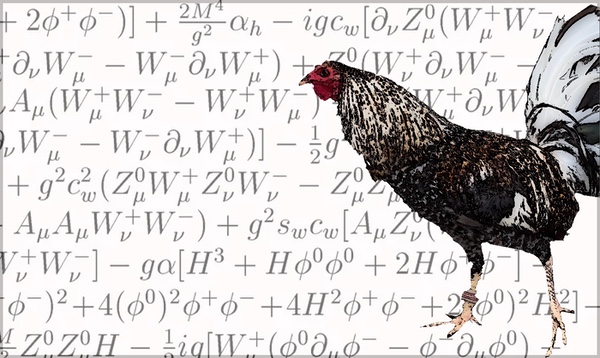 Also, if you liked the TI-30, you might also want to check out the new TI Long Division Rooster from the little-known Texas Instruments Robotics Division, as it can come in handy for those leap-year depreciation schedules.
Three Significant Innovations In DDoS Protection Pricing
Anyway, with so many competitors in the DDoS protection market, the vendors are responding with new pricing innovation. Check this out — some of this is pretty sweet.
Akamai is now offering a "safe driver" discount. Some buyers implement DDoS protection as insurance against downtime. But if years pass with no attacks, buyer's remorse creeps in as that protection appears to go unused. To counter this malaise, Akamai offers a safe driver discount, available to a select group of customers (who have not been attacked within a defined set of parameters) during the renewal process. Akamai customers: Call your rep today and see if you qualify to take advantage of this innovative program when it's time to renew your Prolexic defense.
Radware can waive the emergency onboarding premium if you elect to remain in its protection. One ancient DDoS industry practice is charging a hefty premium to onboard customers who are actively being attacked. And, sure, the onboarding is going to be more difficult when firewalls are flatlining, SIEMs are sizzling, and executives are execrating. But this practice never sat well with us, so we're happy to see long-time DDoS vendor Radware's innovation here. If you onboard with the company during an attack, yes, you'll pay that premium, but it can waive or refund it should you elect to stay on with Radware as a customer.
Microsoft and Amazon nip the concept of auto-scale economic DDoS in the bud by refunding auto-scale charges that are a result of a DDoS attack — that is, if an attacker gets past these cloud providers' defenses and runs a bunch of queries or causes your clusters to auto-scale up, the cloud providers will reimburse you the difference. The fine print for Amazon Web Services and Microsoft Azure may differ slightly — and for the other cloud providers, well, check with them. Given that some of these cloud providers are now richer than Croesus, don't feel one bit bad bringing that bread back, baby.
There's even more good news here: The bad old days of unexpected (and exorbitant) charges are gone for most customers. We interviewed and surveyed reference customers about the transparency of their vendor's pricing, and the majority said they were very satisfied or extremely satisfied.
With so much competition in the market, buyers should feel free to put pressure back on the vendors. Remember that price quotes are a starting point in a negotiation. If there's a human salesperson involved, they are incentivized to close or keep your business. And if they won't play ball, well, get our DDoS mitigation solutions report and pick a vendor that will.
Hopefully, you can see that, armed with all this Forrester insight, you don't need to be a mathmachicken to get more value for your DDoS protection dollar. Go read "The Forrester Wave™: DDoS Mitigation Solutions, Q1 2021," and if you need help choosing a vendor solution by price, performance, or practically any other dimension, set up an inquiry with David Holmes, and he'll take care of you.