Pumpkin Spice Lattes, Patriots Football and Planning for 2019: Fall Is Here for Demand Leaders
With the 2019 planning season in full swing, demand marketing leaders must prioritize efforts for the coming year
Changes in the technology landscape are shifting how companies consider demand programs
Take a moment to reconsider preconceived notions and entrenched assumptions before completing the planning process
Fall is in the air. People are scrambling to get their first pumpkin spice latte of the season, football fans have reunited with their couches, as the NFL season is in full swing (yes, I'm a Patriots fan!), and leaders across B2B organizations are entering the heat of planning season.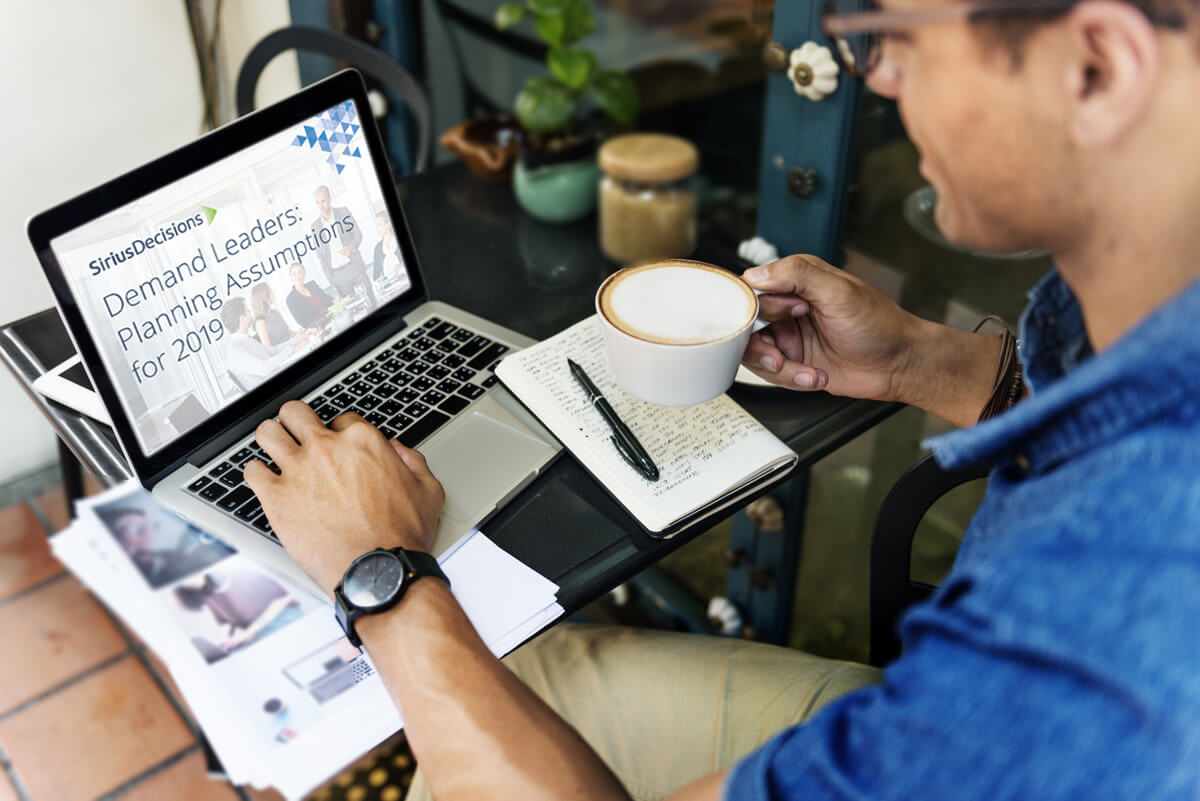 This is always a stressful time of year, where companies need to evaluate what worked well and what wasn't effective from a strategic and tactical perspective. But companies must also consider how market changes will dictate changes to their strategy.
Each year, SiriusDecisions releases the core questions that demand leaders must consider and address so that they can effectively engage buyers in 2019 and beyond:
How do we manage and track the qualification of a buying group? As companies have begun adopting the concept of the demand unit, they must use an approach to also document what buying group can be targeted for each solution they offer. The creation of a demand map is foundational for companies looking to fully understand how their solutions can address the buying group needs.
How do I effectively target and engage the buying group? The promise of automated nurture programs to generate demand at scale has misled many marketers into thinking they can control the B2B purchase decision with emails. But with the new construct of the buying group, marketers can actually decode how to interact differently with various members. Companies need to look into the data and quality to see which account, buying group and other characteristics can inform program design.
Do I understand the business requirements to engage buyers? Marketers have more technology and delivery mechanisms at their fingertips than ever before. And while this new world of increased choices and new options is enticing, we must not fall for shiny new object syndrome. Demand leaders must make sure new technology purchases are aligned to the business requirements for their corporate strategies.
How can the field marketing function be most effective? The field marketing function is at a crossroads. Although there has been increased specialization across sales and marketing roles in the past decade, the role of field marketing has remained unchanged. Demand leaders must reconsider this approach to better align in-region marketing teams to sales and marketing.
To hear more about the answers to these questions, check out the webinar we recently recorded that dives into deeper detail on these four core areas. And go Patriots!
Categories