Does Your Marketing Answer the Right Questions?
Understanding your buyers and customers is what makes marketing work. Think of your customers are teachers; listening to them is key assessing account-based marketing strategies.
"Our buyers and customers are our best teachers." "The customer is always right." Why are these guidelines so valuable? Because an understanding of buyers and customers is what makes marketing work – and it shows us where we need to do better when marketing doesn't work.
Allow me to explain.
I recently accompanied one of our SiriusDecisions account managers at a meeting with a prospective client who asked three of the best questions I've been asked during a sales call. Here are the questions (not verbatim, but close enough):
1. How do you describe your best customers?
2. Why do customers renew your services?
3. How are you making your customers' lives better?
This marketing leader wanted to know whether the relationship had any hope of success before exploring a hypothetical engagement. If he and his company couldn't fit the profile of one of our best customers – and if the reasons people stay with us didn't matter to his business – then we could all move on with no hard feelings. A basic level of credibility got us the meeting, but questions – smart questions – had to be answered before it made sense to continue the conversation.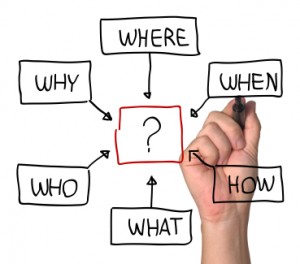 His questions interested me because they made us think not just about what we could do for him, but about what makes our client relationships successful. For a services business, it is critical to find a good fit in this area, but these questions are not usually asked so directly and so early in the discussion. They should be.
What if we started more buyers' journeys this way, with insights from both sides informing the relationship's potential to succeed? In our account-based marketing methodology, we use a "cooperation index" to assess the ability of both parties to work well together. Marketers should know the answers to the following questions and use them as a guide to segmentation and core value propositions: What makes your customers successful, and what makes them want to stay? What kinds of customers get the most value and why? Be honest, now: Are there some customers who really shouldn't work with you?
Show prospects what to expect from the experience – and what not to expect. Invite customers to tell that story for you whenever possible. In other words, don't just sell the "what." Get buyers and customers to understand the "why" and the "how" of working with you. It might make selling the "what" a lot easier.
If you can't answer these questions without a bunch of buzzwords that sound ridiculous when spoken out loud, it's time to rethink that message strategy. Start by listening to your customers and buyers. As I was reminded, they have a lot to teach us.
Categories