Doubled Investment, More Technology and Greater Responsibilities: Happy Anniversary, Marketing Operations!
The need for marketing operations has increased because of changes in the buying process, marketing technology, and buyer and customer data
Current marketing operations staffing levels vary based on.company size but range from 4 to 5 percent of total marketing staff
To support the needs of stakeholders, marketing operations' range of responsibilities is extensive and diverse
Back in 2005, marketing operations emerged as the "new kid on the block" in marketing organizations. Flash forward 10 years, and the need for a strong marketing operations function has only grown greater based on changes in buying process dynamics, innovative marketing technology and the sheer quantity of available buyer and customer data. In honor of marketing operations' 10-year anniversary, SiriusDecisions took a fresh look at the function – its current state and where it is heading. (All data is sourced from SiriusDecisions benchmarks of hundreds of B2B companies over the past 10 years.)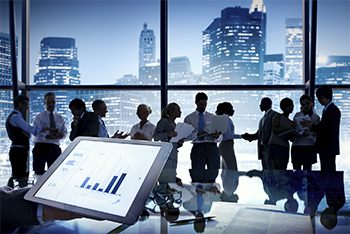 Here's what we found:
Charter. In the early days, marketing operations was a catch-all function for special projects that didn't fit anywhere else in the marketing organization. How times have changed. Today, marketing operations is chartered to operationalize the CMO's strategy, apply analytical insights to drive better decisionmaking, articulate a technology strategy, improve marketing productivity, and proactively plan and manage growth.
Staffing and program investment. In the function's infancy, staffing levels were low – typically under 1 percent of all marketing employees. Current staffing levels vary based on company size but range from 4 to 5 percent of total marketing staff, skewing higher at smaller organizations (<$100 million to $500 million in revenue). Program dollar investment in marketing operations has seen similar growth, with budget allocation growing from 1 to 2 percent of total marketing spend to the 3 to 5 percent range. B2B organizations are increasing their investment in marketing technology from 1 percent to an average of 3 percent across all company revenue band sizes.
Scope of responsibilities. To support the needs of stakeholders within and outside marketing, marketing operations' full range of responsibilities is extensive and diverse. SiriusDecisions has identified the four core components of marketing operations responsibilities as accountability, infrastructure, enablement and planning. Accountability includes marketing measurement, reporting and advanced analytics. Infrastructure includes data strategy and management, as well as technology implementation, administration and roadmap development. Enablement includes process management and marketing skills development, along with best practice identification and syndication. Planning includes campaign planning, budget allocation and organizational alignment. Best-in-class teams' staff members are proficient in all core marketing operations competencies.
Chief of staff role. The marketing operations functional leader is increasingly becoming the chief of staff for the CMO. This is based on the breadth of marketing domain knowledge that resides in the function, as well as the partnerships the operations team forges across the company on behalf of marketing (e.g. with sales operations, sales, product, IT, finance and HR.) The chief of staff role entails a focus on high-priority initiatives, assisting with organizational design, identifying emerging marketing trends and best practices, and helping the CMO craft marketing strategy.
Marketing operations continues to serve a diverse set of stakeholders and drives impact at all levels of an organization. The dramatic evolution of the function over the past 10 years has demonstrated its importance in making the B2B marketing organization work. It will be interesting to see what changes the next 10 years brings.
Marketing operations leaders and CMOs, what do you think the future holds?
** Registration for the SiriusDecisions 2015 Summit, to be held May 12 – 15, 2015 in Nashville, TN, is now open! This year's conference, themed Outperform: Strategies for Intelligent Growth, will focus on effective ways to grow and outperform in today's competitive marketplace. Register today!
Categories