Economic Health of the Financial Services Industry is Improving – So, What's Next?
The path for financial marketing leaders appears to be shifting from defensive and tactical to long-term and strategic
We currently see three areas of focus among marketing leaders in financial services
Planning and alignment, technology and customer marketing are now possible strategic initiatives for executives to buy-into
It has been a difficult seven years for the financial services industry – especially for the industry's marketing professionals. Financial services marketing leaders have faced constant pressure to justify their existence, produce better results with fewer resources, and weather intense (and often confusing) regulatory scrutiny.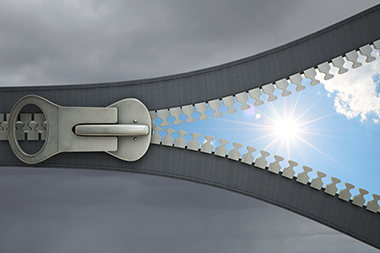 The good news is that the storm clouds appear to be dissipating. Employment in the industry is up by more than 100,000 in the last 12 months, interest rates are rising, and investment is increasing throughout the industry. Our conversations with marketing leaders are shifting from defensive and tactical to long-term and strategic.
We are now noticing three areas of focus among marketing leaders in financial services:
Planning and alignment.
I know what you're thinking – planning and alignment has always been a priority. However, the approach for the last several years has centered on what resources the organization can do without and still be successful, rather than the process itself. Marketing leaders are now asking themselves whether their planning process facilitates strategic alignment between the marketing, sales and product organizations.
Is our planning process useful for defining clear goals for marketing's contribution to the organization? Does the process identify the optimal allocation of resources in line with those goals?

If you are evaluating your planning process, the blog post "Six Steps to Successful Marketing Planning" by my colleague Craig Moore is a great place to start.
Technology.
Compliance and regulatory considerations have always plagued financial services marketers looking to capture the full impact of technology in the marketing organization. The added layer of compliance risk often delays the adaptation of new technology platforms. However, now that many organizations have become comfortable with regulatory guidelines related with social and digital media, and offerings that address the industry's specific needs have appeared, technology investment is a priority.
Customer Marketing.
This isn't anything new for the financial services industry. For quite some time, organizations have emphasized the need to capture wallet share. However, numerous hurdles still present a challenge today. How do we identify cross-sell or upsell opportunities? How do we measure our customer marketing efforts? How do we coordinate our customer marketing efforts between product/offering silos?
Executing on these strategic initiatives requires financial services marketing leaders to get buy-in across the organization. As the economic health of the industry is finally showing signs of sustainable improvement, now may be the best time we have seen in a while.
Leave us a comment and let us know your thoughts.
Categories