Effective Channel Partner Sales Training: The Missing Link
One of the most impactful means of optimizing channel sales success is a well-defined and executed sales enablement strategy
Making learning more accessible and compelling to a wider channel partner audience is highly dependent on better content and the right technology to deliver that content
Channel organizations are finding that their current technology strategies do not meet the learning requirements of their partners
One of the most impactful means of optimizing channel sales is having a well-planned and executed channel sales enablement strategy. After all, partner sales reps sell what they know. So, no matter how innovative the product or service, if your partners' sales reps are more familiar with a competitor's offering over yours, they're going to revert to selling the competitor's. The challenge is getting partner sales reps to take advantage of the training – especially because they have many vendor lines at their disposal to sell – all of which are also vying for their time and effort.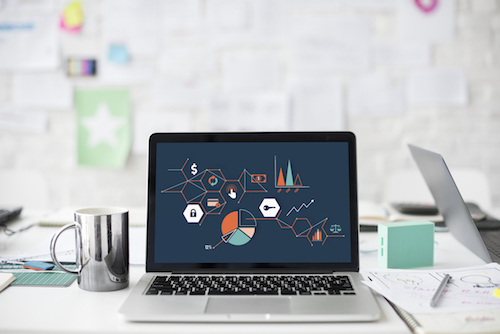 The Missing Link: Technology
SiriusDecisions clients are making progress in driving channel sales training adoption and completion through tactics such as video training and micro-learning sessions to address short adult learner attention spans. They are also expanding the focus of incentive programs to include revenue-generating activities such as training and accreditation/certification. However, a key mistake that we see even the most progressive channel organizations making is not investing in technology; specifically, technology that enhances the partner training experience and automates administrative training tasks such as course enrollment and management and tracking a new partner's onboarding progress. Sure, most larger organizations have a learning management system (LMS) in place. However, these solutions are usually designed for internal usage and not to meet the needs of a diverse and independent channel partner ecosystem.
The Benefits of a Channel Learning Management System
Whether the technology is derived from a purpose-built partner enablement platform, an extended enterprise LMS, or a partner relationship management (PRM) solution that includes core LMS functionality, it is time to recognize that these solutions should be the cornerstone of a channel organization's sales strategy. Here are some of the key benefits provided by these types of solutions:
Improve partner engagement. If your training is not engaging, partners are not going to consume it, and if they do, they are not going to retain and recall it. With the right channel LMS, interactive courses combining audio, text, high-definition images and video can be created to make training more compelling. Many solutions also support the gamification of certain e-learning elements. This can include developing levels and points systems, leaderboards, badges or awards for training and certification completion and comprehension.
Facilitate social learning. Suppliers often focus on training rather than learning. Social and collaborative tools within learning solutions allow partners to engage peers and experts, ask questions, and get answers when they need them outside of a structured learning environment (e.g. discussion forums, chat rooms, message boards). Informal training has not only proven to make training more relevant, dynamic and personalized, but it also facilitates continuous learning through the sharing of best practices.
Better accessibility, better performance. Channel partners can't use what they can't find or access. Channel LMS keep all courses, learning materials and reports in one place, simplifying the process of organizing partner learning. A solution that is mobile-optimized also makes learning content available to partners 24/7 from any device with Web access (e.g. desktops, tablets, smartphones). This makes it easier for partners to access training when they need it, as well as reinforce and drive learning and better partner sales performance.
Increase tracking and reporting. Optimizing channel sales training adoption and effectiveness is dependent on regularly measuring and monitoring results. A robust channel LMS delivers different types of standard and customized reports and dashboards, which provides the data necessary to understand the impact of partner training and where improvements are needed. For example, trained vs. untrained partners can be compared on tracked metrics, such as course attendance and completions. By tracking information such as test scores and certifications completed and up for renewal, it also provides valuable insights on partner compliance and how to improve partner performance.
Reduce costs. The objective for most channel leaders is not only to increase revenue, but also to also look for opportunities to decrease costs. A channel LMS streamlines training and accreditation/certification management and administration, which minimizes manual processes, reduces manpower costs and reduces tracking complexity. Additionally, a channel LMS combined with e-learning courses makes it easier and less expensive to deliver training vs. traditional face-to-face courses, and for partners to have take advantage of a supplier's provided training.
When channel sales training is well-built, dynamic and accessible, channel partners can confidently represent an organization's brand in the marketplace, resulting in more successful partnerships that contribute significantly to business growth. Before selecting technology to support partner sales enablement initiatives, keep in mind that not all channel learning management solutions are equal. A channel LMS selection process should start with documenting and prioritizing the organization's needs and defining the requirements by which all potential solutions should be evaluated. Completing these proven practices, followed by a thorough vetting and evaluation of potential vendors and their solutions, leads to the selection of a channel LMS that best addresses the organization's needs.
If you'd like to learn more about how channel LMS drive improved channel sales productivity, building a business case for these types of solutions, and choosing the best one to meet your organization's needs, contact us.
Categories