Event Planning and Execution
Organizations must review how they plan and execute events with respect to people, process and technology.
The expression "Suppose you gave a party and nobody came" translates into a truly awful scenario for a B2B marketing team that pins its hopes on a live event or trade show to drive business. The situation is equally nightmarish when you give a party and everyone comes…but the planning is poor, the location dreadful, the AV system fails, and the wrong speakers are in the wrong place at the wrong time. At this point, you truly would wish that no one had come.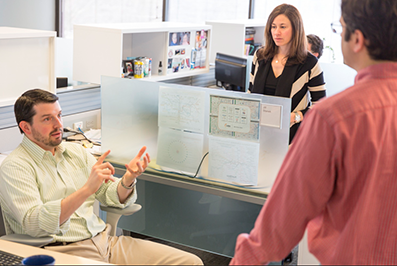 To avoid either of these situations, organizations must review how they currently plan and execute their event strategy with respect to people, process and technology:
PROCESS. To determine which events to attend or organize, to help justify budget spend and to ensure objective selection of any event, we urge marketers to use the SiriusDecisions Campaign Framework. Organizations that start with a need-based theme and pre-determined program objectives can treat events as one of a group of integrated, multi-touch tactics that support reputation, demand creation or sales enablement program goals. Use the campaign framework as a guide to ensure the most effective use of those events included in the tactic mix. That's all very well, you may say, but what about trade shows that are so large that they require a commitment long before the campaign planning process begins, or those events that sales has decreed are a must. Again, turn to the campaign framework. Match these events to your objectives and, with reference to the framework programs, break down your actions into pre-event, at-event and post-event activities. Use this structure as a basis for an informed stakeholder discussion on event selection.
PEOPLE. Consider using a specialist event resource to manage event or trade show attendance. Just think of them as B2B wedding planners – a team or external agent that takes care of execution-planning logistics, acts as event advisor and ensures consistent process adoption within an organization. As with a wedding planner, the event specialist function does not assume responsibility for event objectives, messaging or campaign followup. They are a skilled resource that ensures that when everyone attends the party, everything runs smoothly.
TECHNOLOGY. B2B event organizers can take advantage of technology for a wide range of uses, from a simple online registration tool to multi-module packages covering all aspects of event management.
Every year, I hear marketers say that, owing to the expense and poor lead return, they are "planning to spend less money on events this year." Some evidence suggests a slight budget spend reduction in trade shows. However, SiriusDecisions benchmark data shows that around 45 percent of all field marketing budget spend still goes to "event" expenditures, of which roughly 20 percent is devoted to trade shows. The money spent on trade shows represents 8.3 percent of total marketing spend for companies with less than $500 million revenue companies and 6.1 percent for those above $500 million. We're talking about a sizable investment in events in general.
So with an eye on great party planning and the small question of an improved return on investment, make sure that the shows or events your organization attends or organizes are planned and executed efficiently and in a repeatable manner.
Categories