Five Tips for ABM Measurement
Account-based marketing (ABM) continues to be one of the most popular topics in B2B
An increasing number of companies are transforming their sales and marketing strategies to incorporate ABM
Many companies struggle with how to measure the contributions of ABM
Account-based marketing (ABM) continues to be one of the most popular topics in B2B, as more and more companies are realizing the value of taking a strategic approach to a defined set of accounts. Over the past year, we've seen an increasing number of companies transform their sales and marketing strategies to incorporate ABM into the mix. Our market research has also seen a dramatic rise in the percentage of companies that view ABM as a critical part of their go-to-market plans.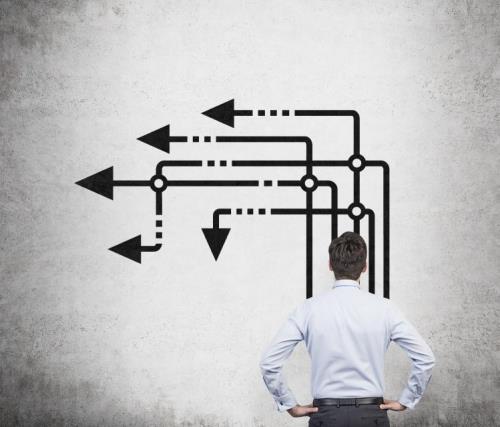 While we're encouraged to see this transition, we're also seeing companies struggle with how to measure the contributions of ABM. This is an important element to get right – and it can't be taken lightly. Consider the following five points as you build your measurement infrastructure for ABM:
Take a tiered approach. Think about logical ways to organize measurement criteria. Using timing as a measurement construct is a good framework, as it helps you consider short-term, mid-term and long-term impact across the organization. Pay particular attention to the early stage, as it helps the organization perceive early signs of ABM success.
Look for new areas of contributions. ABM provides marketers the ability to contribute in new and valuable ways, not just traditional demand creation impact. Incorporate account insight measures, new contacts, pipeline acceleration and opportunity influence into ABM measurement. Marketers also should incorporate non-demand measurement criteria such as assessing the quality of the relationships within accounts in order to provide a holistic view.
Consider the audience. Not everyone in your organization will want or need to see the same measurement output. Structure measurement around the needs of sales, marketing and executive audiences and customize accordingly.
Create clear dashboards. Measurement is a start, but using clear, regularly updated visual displays is one of the best ways to ensure your company is seeing the impact of your ABM efforts. Our clients have come up with creative ways to design dashboards, and it's making a difference in how their programs are viewed internally.
Don't rely exclusively on reports. Finally, while reports and dashboards are a great start, find ways to personally communicate ABM success. Get on the agenda for quarterly business reviews, join sales meetings, hold lunch-and-learn sessions, and send periodic email updates to key stakeholders to ensure your organization is aware of your program's success.
ABM success shouldn't be left to chance. Put in the necessary hard work to understand what's happening in your program and dedicate the time to measure and articulate the impact of your ABM program. Not only will this ensure you're on top of where your ABM program is, but it will also go a long way to securing additional investment dollars when the time comes to expand.
To learn more about account-based marketing, measurement and other B2B best practices, attend SiriusDecisions' Summit 2016 in Nashville, TN, from May 24 to May 27.
Categories