Five Tips to Get Started With WeChat
WeChat has a significant number of users in Asia, Africa and South America
B2C and a growing number of B2B organizations targeting China are leveraging WeChat
Here are five tips for B2B marketers to get started
While it's often perceived as a social networking platform similar to WhatsApp, Twitter or Snapchat, WeChat is a digital e-commerce and social platform that organizations leverage in the B2C space – and to a certain extent in B2B in China and other markets in Asia, Africa and South America. B2B organizations that are serious about engaging with customers and prospects in these markets and capturing market share are using WeChat as an e-commerce platform, and for enhancing reputation or creating incremental demand.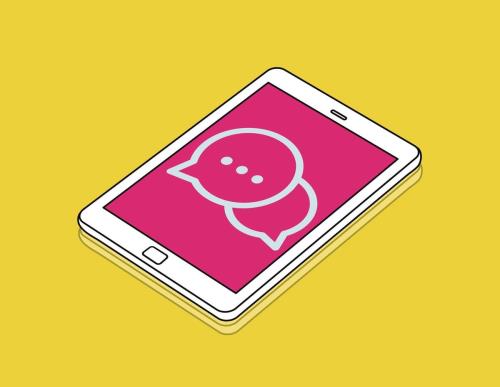 Why has WeChat become so important in these markets? It's all about the numbers. According to some industry estimates, WeChat has racked up an impressive number of users: 800 million monthly active global users. While the majority of these users are in China, there is also a growing user base (70 million) outside of China. Within China, its estimated users spend an average of 40 minutes per day on WeChat and read seven articles per day. Most users (639 million) access WeChat on a smart phone.
Organizations outside of China are often hesitant to leverage WeChat as part of their B2B strategy when operating in China, as they are unsure of its value to their marketing efforts or how to effectively implement it. Here are five tips to help you get started:
Choose your account type carefully. There are two WeChat account types – Service and Subscription. Service accounts have interactive menus, allowing four posts per month to a follower and messages go right into a follower's personal feed. Subscription accounts allow one message per day, but users must find your content under their subscription menu. If you can segment your database to target specific personas with a fixed number of touchpoints then a serviced account is the best option; otherwise, a subscription account is the way to go.
Design the account menus carefully. Menus on your account are similar to a microsite link and connect to content you have created. Make menus easy to understand, and leverage sub-menu headings to drive traffic to reputation, demand creation and sales enablement content. Ensure that sub-menus also allow followers to share more information about themselves through firmographic and demographic forms, or have the option to connect directly with a sales rep.
Quality content is crucial. Organizations generally post teasers on followers' personal feeds with hyperlinks to the main body content on a landing page. Both the teaser and the main content must be designed to engage with followers to ensure they consume it. Share it with their WeChat ecosystems so they can consume more in the future. Content should be tied to persona profiles and speak specifically to their needs.
Drive traffic to your WeChat account through offline tactics. Unlike in other parts of the world, Chinese users like to scan QR codes on offline content if they find the content engaging. Make the offline content compelling enough for people to scan a QR code that directs them to your WeChat account and encourages them to follow you.
Measure your WeChat presence. When people follow you on your Service WeChat account, you can monitor their behavior on your account, score their interactions, nurture them with targeted content and pass their details on to sales when they have reached the desired lead scoring threshold. WeChat allows you to track a lot of the activity you normally measure in marketing engagement – followers, opportunities, orders (if you've created an e-commerce account) and the content followers consume.
Categories