Five Ways To Get Aboard Customer Success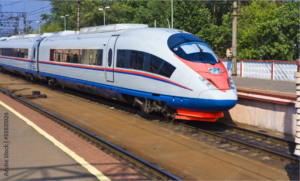 If you've ever had the good fortune to travel on the Japanese bullet train or France's TGV high-speed train, you know what an extraordinary experience it is: one defined by comfort, efficiency, and value — not just movement between two locations.
Yet no one would have foreseen how train travel could reach this pinnacle in the early 1800s, when Richard Trevithick's first steam locomotive covered almost 10 miles in 4 hours and 5 minutes, carrying 10 tons of iron, five wagons, and 70 men at an average speed of 2.4 miles per hour.
Today, well-established account management practices operate like the workhorse steam locomotives of the 1940s, chugging away on the tracks of net-new acquisition. But just as the bullet trains and TGV demonstrate the zenith in rail travel today, simply keeping accounts on the training and adoption track, while necessary, is no longer sufficient to drive predictable growth.
Forrester sees the way that B2B companies deliver post-sale experiences evolving from creating the basic ability to transport customers from adoption to successful usage into a more streamlined, value-driven experience. In almost a dozen interviews with customer success and marketing professionals, we found five key signposts (subscription required) along the route that can help your customer success experiences deliver value to your customers and company alike.
Top teams speed along the customer success track when they:
Make value realization the primary purpose of their customer success (CS) organization. Top-performing CS teams guide customers toward achieving the results they expect when they identify the use cases that produce the most value, use their CS tools and practices to manage toward valuable results, and help customers pursue outcome-oriented milestones.
Operationalize their activities and processes. Digitally adept CS teams surpass capacity planning challenges when they build and follow repeatable processes, lead with digital when appropriate, and leverage existing technology to scale the daily activity of customer success managers. This is among the top responses we heard when we asked which steps CS leaders plan to take to improve their team's impact.
Create programs that engage customers by delivering valuable experiences. Strategic customer marketers help CS teams build community experiences that benefit members in their current (and future) jobs. They develop and engage customers through community and value-added experiences — such as exclusive events or digital content experiences — that turn many customers into advocates.
Place a premium on fostering an empathetic culture. People who coach others well instill trust through their expertise and empathy — a hallmark of many of the top CS teams we interviewed. These teams learn how customers succeed and then share those lessons with others. They create a lot of enthusiasm and pride in their daily activity, and they apply what they learn broadly across their firms.
Demonstrate a measurable return on CS activity to their business. Top teams report on the value they deliver to their customers; they are intuitively accountable for guiding customers toward achieving meaningful results. This insight helps them partner better with product development teams to achieve the right product-market fit. They also make the shift from cost center to revenue generator when they help improve customer retention and identify new opportunities for growth.
Firms with higher net retention can correlate this impact with higher company value — making customer success well worth the investment. Before the post-sale train leaves the station, make sure to get on board with customer success so that your customers get more value and stay loyal (subscription required).