Five Characteristics of a Best-in-Class Marketing Organization
Building a best in class marketing function starts with understanding the company's growth objectives and initiatives
Functional workflow needs to be determined before names are put in boxes
High individual job satisfaction is a requirement for sustainable best in class marketing
What does "good" look like when you're designing a marketing organization? It's a hard question to answer, and all too often it's based on the organizational chart. After working with scores of companies on marketing organization design, I've come to conclude that there are five characteristics of a good marketing organization: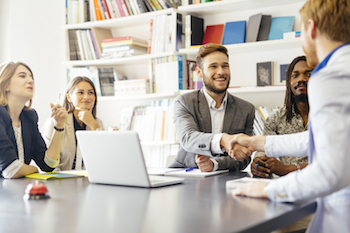 It supports the company's growth initiatives. I recommend clients write five to 10 specific business initiatives (e.g. limit customer churn to less than 2 percent, increase revenue through the channel by 10 percent) on the left side of a piece of paper and the implications of each initiative for the marketing organization on the right side. I'm often surprised when a company tells me, for example, that more than 90 percent of revenue comes from existing customers, yet there is no customer marketing role or function in their plan.
It ensures the best possible buyer and customer experience for new buyers and existing/repeat customers. If marketing is the advocate of buyer experience, marketing must first understand the experience that different segments of buyers and customers are looking for. Is it the white-glove treatment? Is it help choosing between options? Or is it an efficient way to just buy what they know they want? The answer will affect what the marketing function looks like, and the process of answering the question will engender a customer-centric marketing culture.
It is aligned with product and sales. Marketing often needs to play the role of the pivot between product groups or business units that are (rightfully) product-oriented and sales teams that may be oriented differently (e.g. by regions, account, industry). Good marketing organizations can reconcile and support multiple views of the business and are considered a partner by both sales and product groups.
It optimizes resources (people and program expenses), eliminates duplication of effort, and puts decisions in the hands of the experts most capable of making them. Before the boxes on the organizational chart are filled in, the workflow of the functions needs to be identified and rationalized. One of the most common problems I see in organizations is product marketing teams and demand creation teams creating campaigns independent from each other. The end result is each team trying to design and deliver end to end – product marketing teams end up with poor tactic execution and demand creation teams develop new messaging on the fly. Because no one has made the explicit decision of who's in charge of the comprehensive campaign that includes demand creation, reputation building and sales enablement programs, everyone is attempting it with the best intentions and the worst results.
It ensures that all marketing personnel, regardless of reporting structure, have job satisfaction. This satisfaction is based on three factors: a clearly defined role with the ability to measure success in that role concretely, an understanding of that role's impact on the overall business, and an opportunity for recognition and development in that role.
Categories