Four Sales Enablement Facts That Will Make You Nervous About Taking Too Much Summer Vacation – Part II
Sales enablement's three main responsibilities – asset, talent, and communications management – offer room for continuous improvement
Understanding what good looks like among your peer group is a vital step toward creating positive change
High-performing organizations represent early adoption of enablement best practices
SiriusDecisions is rolling out the Command Center® this month, and you'd think that helping business leaders benchmark their organizational performance against their peers and competitors would be all positive, right? Well, in my humble opinion, this new tool is good news and bad news for sales enablement leaders.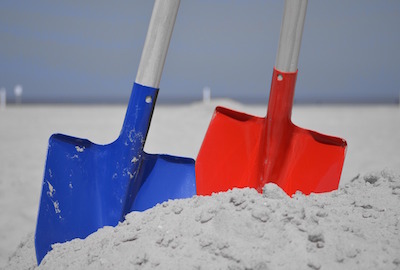 The upside is that a remarkably deep look into the current state of sales asset, talent and communications management is now a few clicks away for our clients. They can figure out what strong and weak looks like around each of their responsibilities, from onboarding and coaching to guided selling and sales kickoffs, and add clarity to their own maturity and budget requests. The bad news? Digging into Command Center data reveals that for many sales enablement practitioners, there's a LOT of work to do. In the first blog of this series, we addressed best practices in sales hiring and field sales certification. Here are two more key findings:
We're wasting far too much of our reps' time chasing content. When it comes to sales asset management, Command Center data reveals how much time sellers waste trying to find and use content that aligns with their buyers' journey. For example, 62 percent of organizations report that reps need to look in six or more locations for sales assets; 47 percent report that reps spend 20 or more hours per month searching for, editing, creating or managing content; and only 33 percent correlate sales wins with content utilized by sales to influence the buyer's journey. In reality, reps themselves aren't wasting their time – organizations are wasting it for them, by neglecting to aggregate, create and manage sales assets appropriately. If you work in enablement in a high-performing organization, your stats average 24 percent better for these three items, so perhaps you've earned some time off before Labor Day. The lesson: If you want to enable efficient reps, you've got to focus their energy on selling, not excavating.
We're not empowering reps with enough knowledge for long-term success. How much training do you provide to your sellers in their first year? What about their second and third years? Product and solution training for tenured sales reps is distinct from the initial onboarding that reps participate in upon joining the organization, as well as ongoing sales skills development; it focuses on what an organization sells. High-performing organizations deliver 23 percent more of this particular type of learning, providing an average of 67 hours annually, while low-performing sales teams provide 54 hours annually. They're also ahead of low-performing teams in deploying peer mentoring, advanced skills training, shadowing opportunities (within and beyond sales roles), and even tuition assistance. If you take the time to calculate the lifetime value of your sellers, you'll quickly notice that small investments in these learning and development practices are remarkably inexpensive in terms of maximizing the ROI on your sales human capital spend. The lesson: If you want to enable long-term success among loyal, engaged sellers, you've got to create a culture of continuous learning.
To be fair, the Command Center is designed to help practitioners move from good to great, not to ruin your time at the lake this summer. But if – as the saying goes – the race is to the swift, understanding as soon as possible what peak enablement performance looks like may just ensure your sales team beats quota this year. Optimize reps' immediate time through better sales asset management practices, and their future contributions with best-in-class long-term development. Those are win/wins for everyone.
Categories