GDPR Is Coming: Five Unexpected Marketing Automation Pitfalls to Plan For
Starting on May 25, 2018, companies may be fined up to 4 percent of global annual revenue for General Data Protection Regulation (GDPR) violations

Marketers must understand that GDPR is a legal change in how EU data may be collected and maintained in a marketing automation platform (MAP)
While data capture is a more obvious area, five less evident functions/processes in a MAP also need to be audited and potentially amended
As May 25, 2018, approaches, there is a clear sense of uncertainty about the future of marketing and privacy, with the danger of the unknown in the form of harsh financial consequences for non-compliance. It may sound incredible, but it's true that violations can lead to maximum fines of 4 percent of global annual revenue or 20 million euros, whichever is higher. It seems the data protection authorities will spare no one – even organizations based outside of the European Union will not escape these significant fines if they are marketing to EU residents.
Marketers need to prepare for a new challenge, and while the General Data Protection Regulation (GDPR) is not the enemy, we must acknowledge that it definitely changes the game. To be ready, we need to take stock of marketing automation processes and adapt to a new and transforming landscape. GDPR now demands that we audit how we market to ensure complete transparency with the customer or prospect.
Here are five danger areas of marketing automation platforms (MAPs) that are often unexpected: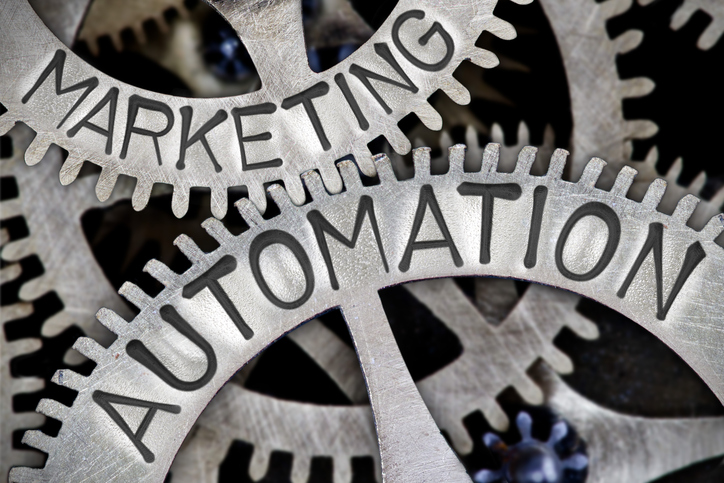 Automated data management campaigns. In the last few years, automation has encouraged systematic data enrichment and "using your data to create new data," but companies now need to make sure that all such activity is declared. Past data must be audited for valid opt-ins, and marketers are responsible for ensuring that the outputs of any new or existing automated data capture procedures are obtained with consent.
Reverse IP tracking. As marketing automation has found its pivotal and permanent place in the hearts of businesses, reverse IP tracking has become essential to everyday prospecting. Pre-GDPR, this was somewhat of a gray area, but now it's crystal clear: Marketers must seek consent before storing and processing an individual's IP address.
Lead scoring. Scoring programs provide marketers with ready-made segmentation as well as an engine to automatically send leads to sales. In GDPR terms, this type of processing constitutes profiling, and marketers must have consent to do it. Across the aisle in sales, propensity-to-buy calculations may also be underway in sales force automation systems. If these are used to profile for followup, then once again, permission must be granted.
Reactivation programs. Marketers regularly seek to jump-start old databases by running reactivation programs for individuals who've been inactive for years. Unfortunately, under GDPR, individuals who have not opted in recently to communications can no longer be contacted in this way.
Record disposal. Finally, something outside of all marketers' comfort zone – deleting records from your database! If you don't have consent to store and process an individual's data, then you must permanently remove that data. This applies to records accumulated over time but lacking opt-in, as well as to individuals who withdraw consent.
As GDPR compliance spurs the reduction of long-held mailing lists, we may feel daunted and unsure of where to begin. Marketing reach may start to pale in comparison to "the good old days." This means it's time for teams to turn to marketing excellence and invent new and creative ways to engage their audience, and MAPs can help with this by integrating inbound and outbound tactics. Even after marketers get a prospect's consent, the relevance of marketing needs to increase. Marketers can leverage their MAPs to support greater personalization via automated preference management. The result will be more powerful marketing and multi-channel engagement that matches prospects' interests. In the customer engagement economy, creative marketing and inbound skills will become your competitive differentiator.
GDPR may be coming, but the rise of more relevant and personalized marketing paves the way for lasting and more meaningful B2B relationships!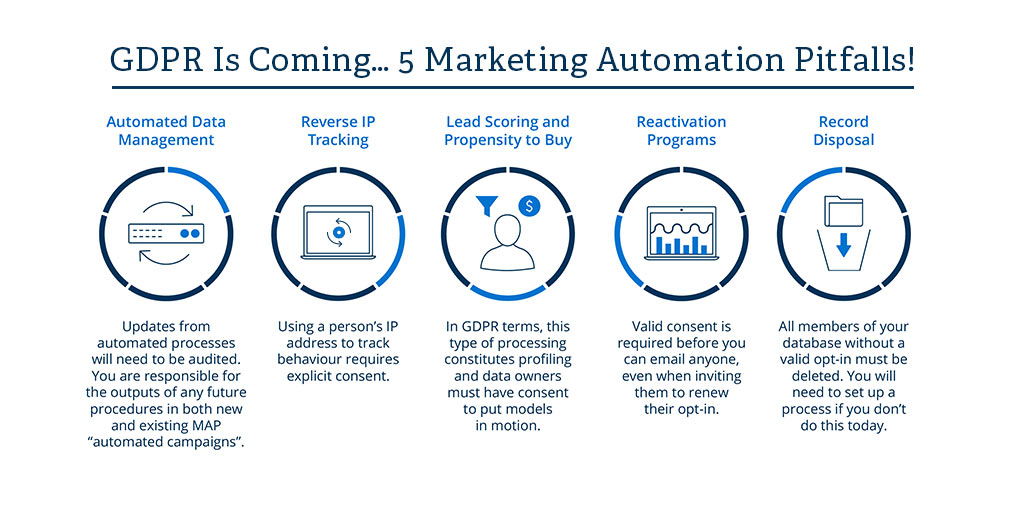 Categories