Getting the Most Out of Your Event Investment With Measurement
Event measurement is critical for B2B marketing and events leaders
One of the keys to success in any event measurement initiative is interlock with sales
Use this blog post to understand the best practices for event measurement
Events season is one of the most exhilarating and exhausting seasons in a B2B marketer's year. Typically, in April/May and October/November, companies are gallivanting from tradeshow to tradeshow, with little time for rest and recovery in between. And while the months leading up to these in-person event seasons are intense and focused on building stamina, creating an events measurement strategy is critical to ensuring that you can report back to the business on the team's efforts.
Historically, difficulties with event measurement occurred because sales and marketing did not come together to create a set of metrics that impacts both functions, and tended to focus much more on measuring cost per leads – to justify cutting them – rather than the results by agreed upon objectives. Examples include reputation goals around awareness or demand creation goals to create, engage or accelerate demand, or drive pipeline velocity with sales enablement objectives. Best-in-class B2B organizations drive internal alignment between sales and marketing to ensure that events can be measured so that success is pre-defined and data-driven using past performance setting baselines for each objective, rather than guesstimated.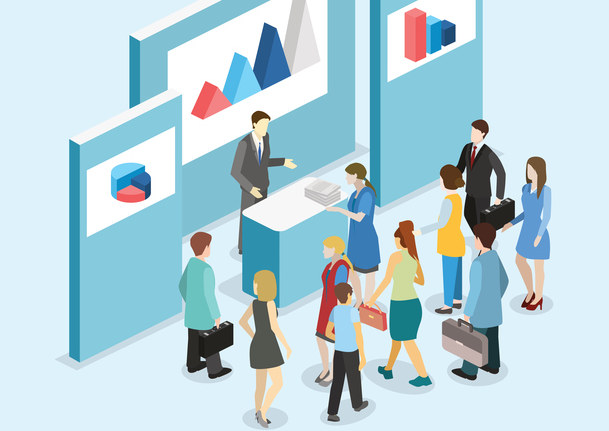 Creating a formula for event measurement depends on choosing the right variables. We believe the following five categories are the most powerful choices to determine if an in-person event has improved reputation and demand creation metrics: target audience quantity and level of engagement (e.g. booth attendees, 1:1 meetings) demand state progression, message effectiveness and press/media impact.
The key to measuring event success is the work that happens well before the show floor even opens. Even though events are one of the single biggest categories of marketing spend, organizations often consider events an adjacent item to other demand creation efforts. If targeted and aligned to the organization's goals, events support the seeding, creation, nurture, enablement and acceleration of demand. Alignment between sales and marketing leading up to the show, with defined goals and metrics, ensures that there is an even playing field for evaluating the success of the event.
But once the event happens, while you may want to relax, the next step needs to take place: ensuring that all the captured data is placed into your marketing database. One of the main ways that information on an in-person engagement is transferred into the database is through the lead capture device used at the event. These devices have built-in survey functionality that includes fields on whether attendees requested post-show followup or a demo, among other fields, that can be transferred into a company's database. Additionally, most forms include open text where the sales or marketing team members can include information about the conversation and relevant details that should be referenced and used to pinpoint the appropriate followup.
While it's not possible to guarantee ROI, the best way to ensure the team is maximizing event success is to make sure goals and objectives are clearly communicated and the teams are aligned and incented to work together. Ensuring that sales and marketing are on the same page about goals and metrics ensures that there is no gray area when it comes to measuring an in-person event's effectiveness.
Categories