Got Chemistry? How to Know If an Agency is "The One" (Part Three)
This is the third installment in a series of blogs on the importance of personal chemistry in the agency selection process
This edition is concerned with how to gauge team chemistry
Your agency should feel like an extension of your team without creating friction within the group
In my second post on agency chemistry, I outlined the importance of personal chemistry in the services agency selection process. Here, I'll give tips on how to gauge team chemistry.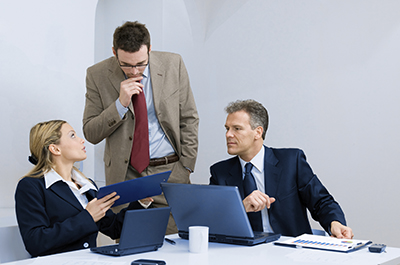 One of the most important parts of being a manager is fostering good teamwork, creating an environment where people feel comfortable brainstorming and collaborating, as well as resolving issues and finding solutions to problems. Making sure your agency partner fits into this framework is essential. One of the main reasons to hire a services agency is to achieve scale, so you want to make sure that the agency becomes a seamless extension of your group without creating friction with your existing team. Ask yourself the following questions to evaluate team-level chemistry:
Would you be comfortable having the agency team in brainstorm sessions with your team? One of the most powerful capabilities that an agency can provide is an outside perspective. Look for a partner that can push you to think of new ideas, but make sure that it fits within your company's style. One of the best ways to test this compatibility is to host a brainstorm session with your team as part of the agency selection process. I recommend narrowing the field to two agencies and holding your usual team brainstorms with each. Give both agencies ample background information and prep materials. Make sure you treat the session as a true brainstorm and coach your team to actively participate; you don't want the agency visitors to feel that they're the only ones coming up with ideas!
Would you have the team present results to your boss? One of the ultimate tests of any agency or team is your comfort level in having them present in front of your boss. Because the agency's performance reflects on you, you should look for an agency partner that can effectively communicate successes and shortcomings in front of important audiences.
Would you send your team members to the agency for trainings? Building on the concept of the agency as an extension of your team, consider whether you would find value in having your team members spend time at the agency. Would you find this to be an effective use of their time? Agencies are specialists in a number of areas and can provide great training for junior team members – or even more seasoned team members looking to learn additional skills. Looking at your agency as a source of career development help is an important litmus test.
Have you used any of these questions in the past or used other ways to do chemistry checks between teams?
In my next blog post, I'll cover how to think about chemistry between your company and the agency.
Categories