How Many Fields Should Web Contact Forms Have?
Marketers often wonder how many fields should be in their Web contact forms
The optimal number of fields depends on numerous variables
Qualification is the most variable of the main potential form criteria
Determining the right number of fields to use in Web contact forms can be difficult. Organizations often ask how many fields they should include to gather enough information but avoid forcing visitors to spend too much time filling out forms.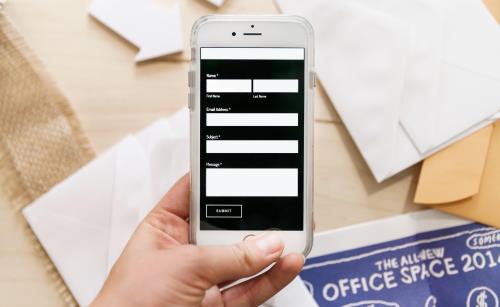 They also wonder which fields should be required, forcing the visitor to complete them before submitting, and which should be optional. One risk of including too many fields or too many required fields is form abandonment.
In general, there is no single best answer to this question. It all depends on your database's tolerance level, and the right answer can vary depending on the buyer's persona or the organization's current relationship with that prospect (e.g. first visit to the Web site vs. prospect in an active buying opportunity).
Here are a few fields that may be required, but you can always use progressive profiling to determine which ones are required at the first touch and which ones you can ask later:
Contact. This includes the required fields for follow-up with the prospect. Examples include email, phone, social handle information, address, company name and Web site. For organizations marketing outside of North America, commonly used personalization tactics are different, and additional fields should be collected or alternative options for answers should be provided. See the blog post "Contacting the Continent: Personalization European Communication" for assistance on developing contact fields for prospects outside North America.
Demographics. This includes account demographics and individual demographic. Individual values may include language, level, department, function and location (which may differ from headquarters location). Account information includes industry, revenue, employee count and vertical.
Routing. This includes the location details and account demographics for the company or the prospect to determine which internal marketing and sales resource should be assigned.
Qualification. This is the most variable of all of the criteria, as qualification requirements vary from one company to another. We have clients who need to know what technology platforms an organization uses, or perhaps number of hospital beds is more relevant than size of company. Perhaps the fiscal year end is important, or the organization may need information o the longevity or tenure of a certain process or technology being in place. Regardless of the required qualification information, It is important to have a common and consistent format. For example, telephone is a common field, but how you enter the number needs to be consistent. Additionally, standardization across fields should be leveraged. Names should be added with the first letter capitalized as an example.
After the information is gathered from a contact form, contact data management technologies can help organizations best store and utilize the information.
Categories