How Microsoft Applied Agile Marketing to Office365
More organizations are interested in applying agile approaches to marketing
Microsoft has made a shift to applying agile practices within the Office365 marketing group over the past several years
The shift to agile marketing requires new processes, mindsets, skills and approaches to technology
In previous posts, I've written about how "going agile" in marketing is different from applying agile principles in a product development setting.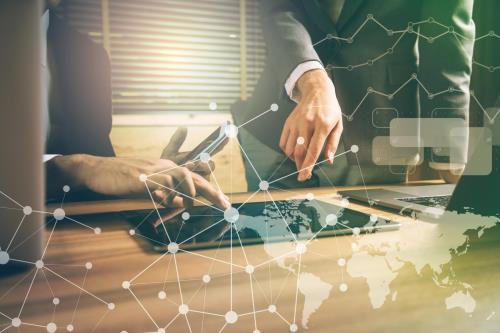 We've spoken and worked with many organizations that are applying agile principles within marketing, and on February 9 at 2 p.m. ET, I'll be presenting a webcast called "Applying Agile: How It Can Help and When It Doesn't." During the webcast, I'll share a framework for preparing your organization to evaluate and implement agile outside of product development – and within marketing in particular.
My guest on the webcast will be Davor Golac, Group Manager – Office Marketing Automation at Microsoft. He is part of a team that has implemented agile marketing within the Office365 group over the past several years. I had the chance to speak with Davor recently, and here are just a few of the insights that he will cover during the webcast:
Jeff Lash: Tell me how this whole move towards agile marketing got started.
Davor Golac: It was really driven by our business priorities and, in particular, Microsoft Office's transition to being more of a cloud service for productivity. Because of that, there were a lot of changes made to the product itself and how it was being delivered to our customers. We realized that from a marketing standpoint, we also needed to evolve. The whole concept of agile is based on iteration and experimentation, and because of the speed at which that our business was evolving, that was the catalyst.
JL: What was the reaction to this within the marketing organization?
DG: It was interesting. Many of our traditional marketing functions were still operating in the traditional way – defining a target audience, creating content and publishing it out, working against defined plans and hoping they would work… but they were not able to really measure if those campaigns achieved their intended outcomes. So, it was in this environment that we started to introduce this concept that if what you're doing isn't working, you need to change it.
That sounds pretty simple, but it was a really hard shift to make the marketing function more data-driven and be more transparent about what's working and what's not.
That is really one of the main challenges with introducing this approach into marketing. You are pointing out strategies, tactics or campaigns that might not be moving the needle forward. If you're a marketer yourself, you believe that you're smart and your ideas and plans are good, and that they will drive things forward in the right direction. The moment we started to push to be completely outcome-driven from the beginning, it caused some resistance. As soon as you see a campaign that isn't performing well, there's a bit of angst. But the whole focus on data means that there are things we're going to try, and because we have this agile data-driven mentality and all the tools to see it in real time, we'll see if it works or not. That mindset is important because it becomes less personal and more about driving results.
Fast forward to today – marketers have completely embraced this mode of operation. They're not out there looking for their ideas to fail, but they are looking to see if they can validate their ideas more quickly, and if the ideas are not working, they are excited about tweaking them and improving them with actual data to back it up. And even more importantly, they share their successes and failures with the broader organization to collectively learn from these experiments. This push for agility has transformed our mindset to the point that it is now part of our culture.
This is about moving to what we call the modern marketing function. Agility means much quicker iterations, much more transparency around campaigns results, access to data and tools for scale, and a growth mindset that embraces both successes and failures.
(Note: Davor wrote a LinkedIn Pulse post called "When Data Science and Marketing Automation fuse to create something amazing" that describes this process in more detail.)
JL: In the webcast, we'll talk about some of the results that you've seen and the impact of this to the business. But one of the other impacts has been to the roles of marketing. Can you talk about how this has changed the skills and competencies that are needed in a marketing role?
DG: The skill set is different in that we're much more data-focused now. You need to be able to do things like query data, analyze usage patterns, identify customer segments, build multi-variate experiments, and find insights and learnings in the results – and do all of that at a global scale. Those are core functions now of this modern marketer. Data science and marketing automation have become integral parts of our marketing function. This whole concept of a "growth marketer" is driven by looking at data in a very detailed way, finding patterns, building models, experimenting and deploying at scale.
It's also important that people in the organization have the agile mentality and that they can break away from their previous way of working – where there might have been long-standing campaigns where results were not being measured or acted upon. Now it's more about agile thinking and experimentation. There's an art to marketing that will always be there. It was always there, but you still combine the technical data expertise with the art and understanding of customers to drive the right positioning and messaging of the product.
JL: Looking back, is there anything you would have done differently?
DG: Not necessarily anything we would have done differently, but more rapidly. We could have impressed on each function to realize there is a change in the marketing discipline that they need to embrace. Better preparing people for this shift earlier wouldn't have necessarily gotten us to a different place, but it would have helped us get there a bit quicker. We are constantly tweaking and evolving our agile model ourselves.
If you're interested in learning more about applying agile within marketing, and hearing more from Davor, watch our OnDemand webcast "Applying Agile: How It Can Help and When It Doesn't"
Categories