Is 25 Percent a Bad Number?
Seasoned sales reps often don't like to attend training
Sales needs to learn about new initiatives, solutions and methods to continue to be successful
Create a learning campaign that communicates and delivers information through various modalities, times and tools
Sales enablement professionals often get frustrated when reps don't attend a training session. In fact, one client recently asked me, "Does 25 percent attendance suck? Is it a waste of my time?" NO! Twenty-five percent attendance is probably a realistic number given the field sales teams' priority to be engaged externally with customers. You now have more people aware of your message than before.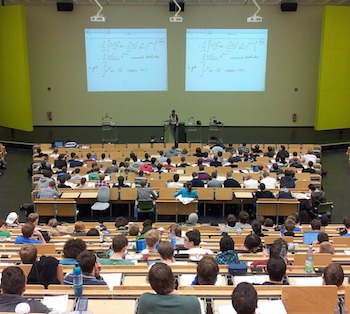 If, however, you're counting on a training webinar as your only means of communicating information, then you may have a problem. Before you accept the webinar attendance level as the best you can get, do everything you can to ensure that webinars align with sales needs and are delivered in "sales speak," and that attendees say they are worthwhile. Make sure to hold sessions when sales reps will most likely be able to attend, and hold them at multiple times to cover all global time zones. If, after all that, you're still at 25 percent, then that's your number for attendance, so you'll need to reach the other 75 percent through different methods.
Think of the training webinar as a good place to start driving field knowledge. It can serve as the foundational element of a bigger campaign of information. Like all good campaigns, it should include a call to action and results tracking. If there's no call to action, then don't hold the training. Metrics around the call to action are essential to track – e.g. how much pipeline is building for a new product launch, how often sales reps are delivering the new brand message, who's properly using the new configure, price and quote tool.
Enabling sales reps is like creating demand: You must use multiple channels to get across the information. Below are 10 components of a campaign for training sales on new information using a training webinar as a foundational element:
Before the webinar, include information in the weekly sales leader meeting to remind sales to listen in or view or peruse the material from the webinar.
Before and after the webinar, include a tag and link in the weekly newsletter to remind sales reps about it.
Send a calendar invite to sales reps so that they have a reminder on their own calendar.
Hold the webinar (yes, you'll only reach a percentage of the entire audience) and record it. Post the recording on the portal and advertise it. Tag and allow it to pop up in relevant searches.
After the webinar, send out links to materials (e.g. the annotated PowerPoint deck), including the link to the recording.
Encourage sales reps to share what they learned with other sales reps. Encourage team managers to have sales reps who attended present what they learned to the rest of the team during weekly team meetings.

OK, we're more than halfway there. The key is a variety of methods (e.g. audio, visual, video) and delivery mechanisms (e.g. push, pull, links) dispersed over time (e.g. pre-event, during event, post-event).

Ask first-line sales managers to quiz sales reps on what they learned from the webinar. Ask them to share with you what was most relevant, or hold a quiz bowl to test knowledge and reinforce key messages.
Break the recording into micro-learning snippets that reps can listen to as a podcast. Include a link to the podcast in the weekly newsletter and invite reps to download and listen to it during drive time.
Deliver micro-learning to sales reps when they're accessing the sales force automation (SFA) system and the opportunity details indicate that this webinar is appropriate for their situation.
Create a challenge: Have all reps record themselves presenting the new material. First-line managers should judge and submit their top choices; the enablement team then judges these to find and acknowledge the best in each region. Give a small award (e.g. a $100 Amazon gift card). Post the best with the original recording, and tag and deliver the best recordings to reps in their SFA system. Tout the contest winners in the weekly newsletter.
One-and-done doesn't work in any campaign. Reps are like buyers – they only hear what they need to hear, when they need to hear it. A live training webinar is not the only way to reach sales reps. Treat knowledge transfer and rep development as a process with calls to action and tracking results. Leveraging knowledge transfer and training sessions to create micro-learning reinforcement modules, coaching challenges, and just-in-time training snippets all help get the word across. Not everything deserves this level of commitment, but if it's worth asking reps to spend time to learn and if it requires that they act with the new information they've heard, then it's worth doing right.
Categories