Is Agile Marketing a Passing Fad?
The hype surrounding agile marketing is increasing, but the definition of agile remains unclear
CMOs/marketing leaders declare that they want their marketing teams to become more agile
Agility does not mean chaos; agile marketing borrows agile principles and requires planning, clear processes, roles and responsibilities
Is agile marketing a passing fad or an essential component of high-performance marketing organizations? This is the question we posed to the 15 CMOs who joined us in London for our last CMO community session in 2017. Although agile marketing is gaining momentum, it was evident during the discussion and in our ongoing conversations with CMOs and marketing leaders, that agile marketing lacks a clear definition. Agile marketing is an emerging capability for many B2B marketing organizations – in our recent survey of 40 organizations interested in agile marketing, only 12 percent reported that they know how to use agile and try to use it anywhere they can.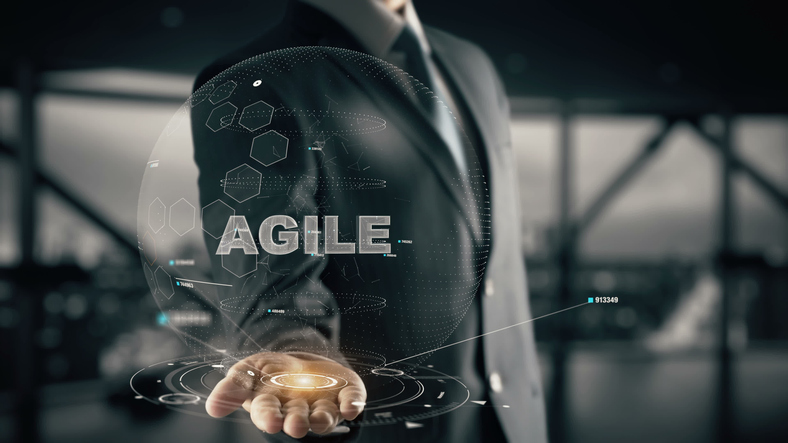 As CMOs/marketing leaders continue the quest to transform their marketing organizations and seek to become more agile, we recommend that they explore the following three areas:
Which principles of agile does it make sense to adopt?
Agile is not one-size-fits-all. There are different agile methodologies out there (e.g. scrum, Lean, Kanban), all originating from the product management discipline. If you try to understand what each means, you'll end up frustrated and confused. We propose that marketing leaders consider adopting the following agile principles:
Leadership sets the vision and priorities, but the teams determine how the work is done.
Teams have the autonomy they need when doing the work. Those who review are separate from those who do the actual job.
Establish fixed timelines and resources, but ensure the scope of work/tasks can vary/evolve.
Embrace adaptive planning and continuous improvements.
Operate in small teams with mixed expertise (think T-shaped teams); six-member teams are recommended in scrum. Think of Amazon founder and CEO Jeff Bezos' "two pizza rule" – if you need to order a third pizza, your team is too big!
How can I determine where to apply agile?
How do you determine if agile is the right approach? During our recent CMO session, we introduced the SiriusDecisions Agile Marketing Assessment Framework to participants. This framework arms CMOs/marketing leaders with a systematic approach they can use across a number of marketing processes (e.g. content planning and execution, measurement implementation, infrastructure implementation, go-to-market strategy) to determine which elements of a process can become more agile. It encompasses five key factors:
Frequency. How frequently is a particular task performed? If frequency is high, then agile might be a good approach to take.
Risk tolerance. Can the step afford to fail, or does failure cause severe consequences? An important element of agile is that you can experiment and optimize results. If you're uncertain about the potential outcome and you can afford to experiment, agile can be a terrific option.
Time to impact. At the heart of agile is measurement. Can a task been broken down and make a quick impact after implementation?
Experience. Is this something that we have never done before? If so, then experimentation may be needed to get it right.
Readiness. Do we have the necessary information or can we get what we need to perform that particular task? If the answer is yes, then agile may be the best approach.
How far should I go?
We found that B2B organizations that have reached a high level of proficiency with agile marketing share one trait: The CMO was the ultimate sponsor. Pockets of agile capabilities can come from other parts of the organization, but to embed agile in the operating fabric of marketing, there must be support from the top. We shared an agile proficiency spectrum with the group that outlines the three potential options:
Emerging. Seeking to implement agile in specific tasks (e.g. Web content design, tactic planning, execution)
Competent. The use of agile is expanded in broader areas (e.g. demand creation planning, execution)
Proficient. Agile is embedded within marketing, and an agile-first mentality is achieved. The organization continually seeks opportunities to apply agile approaches across marketing.
In our work at SiriusDecisions, we have identified nine characteristics of high-performance B2B organizations. Agility is one of them. However, each level in the agile proficiency spectrum requires a different level of commitment and investment and is accompanied by a different level of return. This is a strategic choice that CMOs will need to make sooner or later.
Categories